Vanity plate rejections: What's in your state?
We have Virginia's list. Now request it from your own DMV!
PURPHZE … SNOTRKT … PLAYA69
Besides laying somewhere between jive and utterly misspelled, these three phrases bear something else in common.
In February, MuckRock user Andrew Mickert acquired the list of all requested vanity plates that were rejected by the Virginia Department of Motor Vehicles in 2013.
YLL NVR GU3SS WTS 0N1T.
My favorite (printable) attempt so far: APOT2PN
We've only glanced at Virginia's 500-page list. But duplicating this request for DMVs in all 50 states seems only natural, and we figure you may want to help.
Want to see what SLLY plates your state is rejecting?
Kick us $5 by contributing here (requires MuckRock login, which you can get for free here), then tell us which state you want to ask for its DMV list of rejected vanity plates.
After we shoot a request to your DMV of choice, we'll send you a link where you can track the progress of your request!
Here's a map of the states that have been funded already. If your state has already been funded (states in red), help us knock out the rest!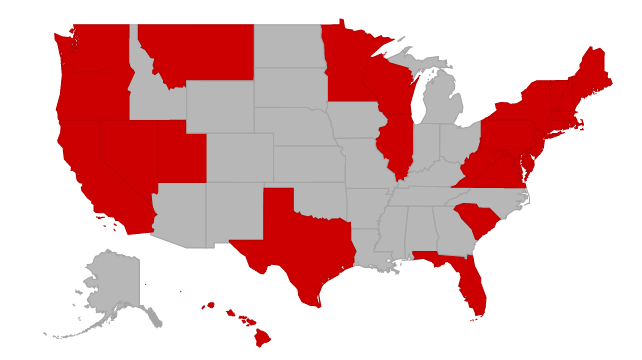 License plate image licensed under Creative Commons by Eric T Gunther
Join MuckRock and start submitting requests for government documents today. Stay on top of FOIA news by signing up for our mailing list, follow us on Twitter, or "Like" us on Facebook.