The MuckRock 50 States of FOIA Project aims to shed light on what it's like to work with public records around the U.S., through the voices of requesters state by state.
This time, we focus on the state of Wisconsin. MuckRock spoke with Bill Leuders of the Wisconsin Center for Investigative Journalism, who also serves as the president for the Wisconsin Freedom of Information Council.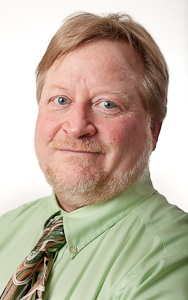 Can you describe your role and your organizations mission?
I am the president of the council and have been since 2004. We watchdog and address open government issues, specifically the states open records and meetings laws. The council was begun in 1978 by a couple dozen representatives of mainly media organizations.
How did you get involved in working with FOIA?
I was a journalist working in Madison when I got involved in dragged-out lawsuit with the Madison Police Department. During the lawsuit, I was invited to attend the council meetings. I eventually became a member and eventually president.
Can you talk about your first FOIA request and how it went?
The first serious open government issue I had was over trying to get records of complaints of Madison police officers. That led to two lawsuits and two judgements in favor of media.
Where do you think FOIA shines as a journalistic tool and where does it fall short?
If you go to the Wisconsin Freedom of Information Council's website, there's a list of open government problem areas. These are the areas where we've seen recurring problems.
I'd say now, in my opinion, the single biggest problem area under Wisconsin law is that records requests take too long to be answered. Custodians are taking way too long, sometimes months before they've released records that citizens or media have requested.
Is there any penalty for taking so long?
That's the issue: there is no allotted deadline. Our Wisconsin open records law says that the custodian must respond to an open records request, and here's the quote, 'as soon as practicable and without delay'.
Now when the statute was drafted, the authors did not want to put in a time limit as some other states have done, such as five days or 10 days, because they didn't want a request that should take 10 minutes to suddenly take 10 days because that's what the law says, so they said you have to do it as soon as you can and without delay.
Now in practice, it has been problematic because there is no clear statutory explanation of how long is too long. Our Attorney General does not want to draw a fine line on that issue. There's never been a court case that affirmatively declared that someone had taken too long to answer a records request.
Are there any particular areas or agencies that you've been focusing on?
We have a very powerful state agency called the Department of Administration that's by far the largest state agency in terms of budget - a billion dollar a year agency and a lot of records request go to it. They have many divisions, so they deal with a lot of things. Statistically, that's probably the largest area.
The Department of Natural Resources, we've made many requests to them because natural resources are a key issue in Wisconsin. And in the legislature, I will make requests to individual legislators to see information that they have and the responses they get from bills.
Can you recall a request that resulted in an interesting story?
For sure. I'll go the the biggest one I can think of is years ago there was a scientist who was accused of stealing a key discovery from a paper submitted for peer review. Someone sent in a paper that said, 'Look over this research; see if you think it has merit' and he said 'No, it doesn't' and he began using the discovery the paper revealed, and it was worth millions of dollars. So the university investigated, and eventually released a report. Now this would be in the early '90s, going to a piece back in 1988. The University released a report that said, 'We, the undersigned panel of scientists, have looked into this matter and think there is a need to look into this matter further'.
So I requested any draft reports that the panel submitted, and the initial draft report came back and they said, 'We, as a matter of fact, find that the scientist committed multiple acts of serious misconduct. The record is clear that the scientist did the wrong thing'. And the university forced that panel to water down its report saying that all the authority it had as an investigating body was to call for more investigation. I found that all by requesting the draft.
What advice do you have for first time filers?
There's a tutorial on our website called, 'Top 10 Tips for Records Request'. But basically it's to be polite, be persistent, be clear and ask for a manageable number of records. On the custodian side, I think it's important that the custodian to be willing, and this is true for both parties, given how complicated requisition has become because of new technology and the fact that things are kept in various formats and there's so much more in the way of information, I think that it's important for the requester to invite a dialogue and for the custodian to engage in one.
I just made a request last week and they said 'What you asked for is going to take us months to do' and I called them up and said, 'Hey, here's all I'm really trying to find out' and they said that they'll have it for me by Monday. It's often possible for the requester and custodian to narrow the request in a way that allows it to be satisfied more properly and with less figuration and cost. That's what I encourage.
---
Image via Wikimedia Commons