The FBI released its file on Toshi Seeger, the environmental activist, film maker, and wife of American folk legend Pete Seeger. It appears as if that last detail was the Bureau's primary concern.
Based on Toshi's file - requested after Pete's death on January 27, 2014 - the bureau evidently took interest in Pete's travel to China and his supposed "allegiance" to communist causes. As evidence of this allegiance, agents saved a newspaper clipping from 1972 in which Pete discussed his purchase of a Chinese gong.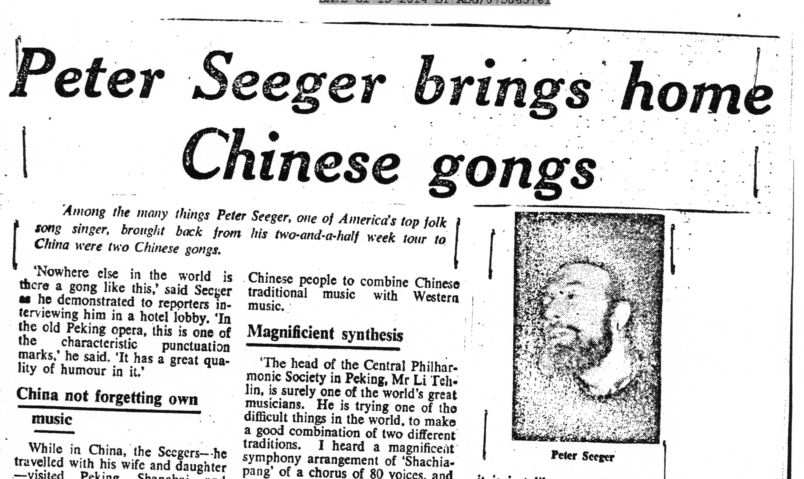 But ultimately the feds concluded that delving too deep into Toshi was not warranted. Her file totaled only 12 pages, and the furthest agents got was a report on her passport applications and travel history from a Hong Kong legal attaché.

Read the full file embedded below, or on the request page.
---
This piece is part of Subjects Matter: The FBI Files Project