The government has been shut down for only one morning, but the problems in Washington have already halted the processing of FOIA requests.
See this reply from Environmental Protection Agency headquarters:
This message is to inform you that all FOIA processing at EPA is suspended due to the shutdown of the federal government. We will begin processing your request when normal government operations resume.

Jonathan V. Newton, Attorney-Advisor U.S. EPA, Office of the Executive Secretariat."
The Nation Labor Relations Board advised, "Unfortunately, there will be a delay in our responding to your request due to circumstances we cannot control."

Records officers are generally considered non-essential personnel, so they will not be working until Congress can agree on how to fund the government.
Just got a call from a #FOIA officer: They're shutting up shop and mothballing this morning.— Michael Morisy (@morisy) October 1, 2013
As The Washington Post pointed out, non-essential government employees can face fines or jail time for even just checking their email during the shutdown.
Oh well, if you can't get a response to your FOIA, try going outside. Enjoy a National Park on a crisp fall day. Wait, maybe not.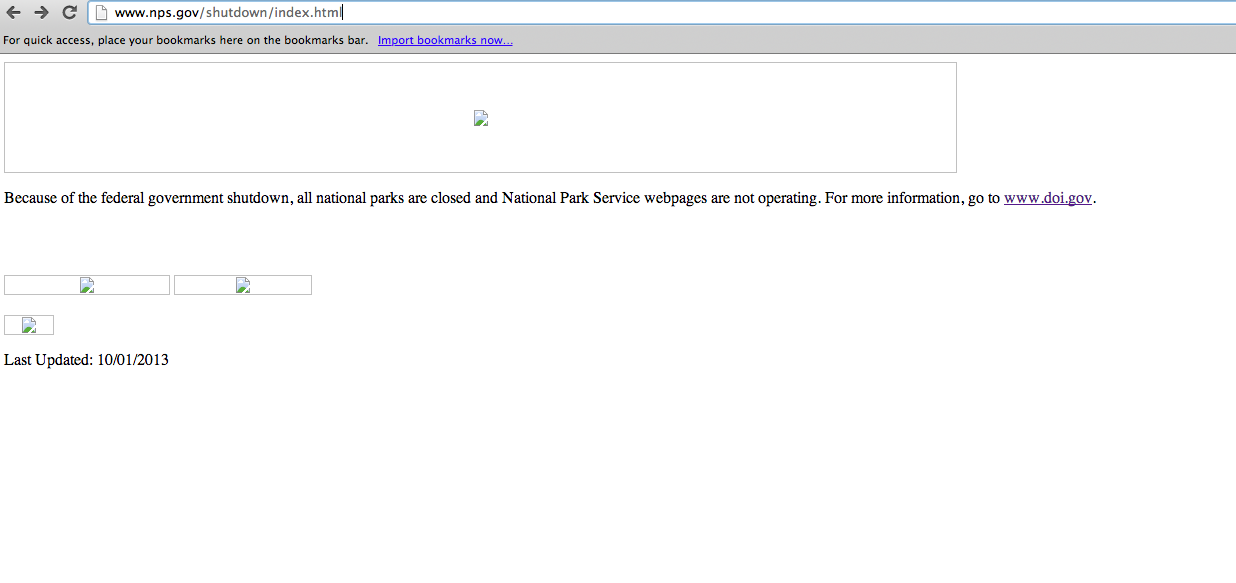 ---
Image via Wikimedia Commons and is licensed under CC BY-SA 2.0