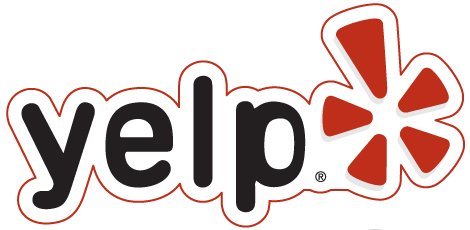 Businesses: 'Yelp is the thug of the Internet'
FTC received nearly 700 complaints about review site
"Please help the business people from the Internet Mafia," pleads a business owner to the Federal Trade Commission. "Yelp is the thug of the Internet," declares another.
Last May, the San Francisco-based review website was valued at $1.47 billion. But Yelp's meteoric rise has left in its wake many business owners infuriated by what they charge are Yelp's extortive and opaque practices.
MuckRock user Robert Delaware requested copies of complaints against Yelp to the FTC from the last four years, and got back 700. That amounts to almost one complaint filed every two days, with most coming from small-scale entrepreneurs who are especially vulnerable to online reviews.
The most frequent complaint lodged against Yelp was the company's alleged practice of trading positive reviews for money. Business owners charged that Yelp called businesses to sell advertising on the site for $300-$350 per month. (Advertising fees varied between $300, $325, and $350 among complaints.) If a business declined the offer to advertise, complaints say Yelp deleted the positive reviews on that business' page, claiming that the site had updated its "automated algorithm" to reflect a "truer" sense of the overall reviews. One complainant alleged that Yelp's shifting algorithm deleted 42 of a business's 47 reviews. Another complaint said a business's four-star (out of five) rating was dropped to two after the removal of 11 positive reviews.
Those lost stars mean lost sales. A 2012 study from the University of California - Berkeley found that an increase of half a star on Yelp led to a 30 to 49 percent greater likelihood that a restaurant would sell out its dinner seats. The Berkeley findings echo a 2011 Harvard University study that correlated a one-star rating gain to a 5 to 9 percent rise in revenue.
Though some business owners stated that Yelp restored positive reviews after they purchased advertising, others complained that even that proved no guard against Yelp's unpredictable algorithm. Several alleged that their positive reviews were never restored even after payment, with one business claiming that 10 of its 18 reviews remained filtered.
'Yelp has essentially fabricated a business location'
Other complaints to the FTC criticized Yelp's lack of accountability, both to the veracity of its reviews and to the company's would-be customer base.
Many business owners reported Yelp as intractable about incorrect information on its site. One complaint states, "Yelp has essentially fabricated a business location that does not exist using my name." Another states, "Yelp.com is displaying a review of my company that is not my company. It is from a name I never worked for in a town I never worked in."
Several others declared that Yelp listed their home address instead of their office address, and that Yelp refused to hear their privacy concerns. Many business owners complained that they lost business because Yelp wrongly listed that their business was closed, and refused to correct the error. The mysterious movements of Yelp's mercurial algorithm led to one bizarre situation, in which "Yelp said [a] business was closed and started a new account for the same business filled with only negative reviews."
Complainants also alleged that Yelp refused to delete or modify reviews even when one could be verified to be fictitious. One spa owner complained that a reviewer falsely claimed that she was forcibly locked in the spa by employees and was forced to call the police for help. The spa owner complained to the FTC that they sent Yelp a Phoenix police report listing the calls made on the day the illegal confinement supposedly occurred to prove the police had never been called to the spa. Yelp reportedly refused to respond to the spa owner's complaints and the review remained on the site.
Responses removed?
Yelp has a separate system on its site for "business accounts" geared toward the needs of owners. These accounts, too, were a frequent target of complaints, with business owners charging that their responses to individual reviews were either removed or not visible on mobile versions of the site, which are used on smartphones and tablet computers.
Angry business owners were not only frustrated by disappearing positive reviews, but that they were roped into doing business with Yelp one way or another. Complaints alleged that owners were unable to opt out of Yelp's listing service, even when a business had closed. Several complaints also voiced frustration that Yelp ignores business owners' anti-solicitation preference on the Do Not Call registry.
Other business owners had more abstract concerns about Yelp. One complaint raises the possibility that Yelp violates the FTC's regulations on testimonial advertisements and endorsements, which state that any conflict of interest must be explicitly stated, since Yelp pays frequent reviewers indirectly through free food and drinks at gatherings organized by the company. Others complained that Yelp's virtual shrug at the veracity of its users' reviews invited extortion for free products or services by malicious customers, since any rejected would-be freeloader can post an unverified negative review against the business in retaliation.
Business owners also alleged enormous difficulty in communicating with representatives from Yelp – a complaint frequently lodged against many other web businesses. They "don't answer their phone, don't return calls, don't respond to mailed letters," reads one complaint. Many frustrated owners noted that Yelp lacks a customer service department; the only phone contact that they can readily have with Yelp are with sales reps, whose role is to sell advertising, not address concerns. One complainant stated that after repeated attempts to get in touch with Yelp, their IP address was blocked by the site.