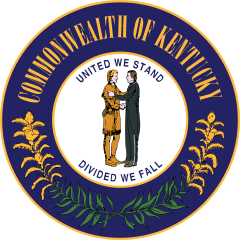 Kentucky, USA
Kentucky Public Records Guide
A lot of KORA's strength comes from the 1994 state legislature ruling that the State Archives and Records Act was inextricably linked with the Open Records Act. This meant that agencies were by law required to manage and maintain their records in accordance with the Archives and Records Act. In subsequent years, the Attorney General of Kentucky has found that agencies which have failed to create a record management and maintenance program are in direct violation of KORA. This has led to a higher degree of appeals concerning no responsive document decisions, and a precedent that agencies must document how they went about searching for the missing documents.
There are no citizenship requirements in Kentucky, a three day response time, a streamlined administrative appeal option going through the state AG, as well as at actual cost processing of requests for noncommercial requesters. These combine to make requesting in Kentucky much easier. Where the state does fall a little short is the no fee waivers of any kind, no requesting the judiciary, and lackluster enforcement that requires no penalties for offending agencies.
The 13 exemptions in Kentucky are based on exemptions found federally and in many other states. A more thorough look can be found in our exemption section and resource section.
The Law
Three day response time
AG oversees admin appeals
No citizenship requirement
Supplemental
The Details
Can you submit a request if you're not a resident?
No.
To whom does this apply?
Executive?
Yes.
Legislative?
Yes.
Judicial?
No. The Kentucky courts have found themselves to be exempt of the act due to the Kentucky constitution's separation of powers. "[T]he custody and control of the records generated by the courts in the course of their work are inseparable from the judicial function itself, and are not subject to statutory regulation." Id. at 624;
Who is exempted?
Due to the law's stipulation that any institution that receives 25% of it's funding from the state is considered a public agency and falls under KORA. Other than judicial records all public agencies are covered.
Is there a designated records custodian?
There is no designated records custodian in Kentucky.
How long do they have to respond?
Agencies have three days to deny or accept your request, or if they need more time to send you a written letter informing you of their 30 day extension.
Does the agency have to give you a tracking number or estimated date of completion?
No.
Can they ask why you ask?
No.
What enforcement?
There are no penalties for a noncompliant agency, although if the requester wins in court attorneys fees can be covered and at the discretion of the court they may be awarded $25 per day the agency was in violation of the act.
Fees?
An agency cannot charge for searching, only for copying for noncommercial requests. For noncommercial, agencies can charge at actual cost for their time copying records. Commercial requests can have both search and copying charged for and this can be done at "reasonable" charge. The case Friend v. Rees, 696 S.W.2d 325 (Ky. Ct. App.,1985) found that 10 cents was a reasonable fee.
Are there fee waivers for media requests or those made in the public interest?
There are no fee waivers of any kind in Kentucky.
Attorney's fees - Can you win them?
Yes, if you prevail in your case.
Exemptions and Appeals
What exemptions exist?
There are 13 exemptions in KORA. Most of the exemptions are more or less standard with what can be seen in many other state's FOIA laws. Certain kinds of personal information especially in regards to civilians, police methods and active investigations, trade secrets, preliminary drafts, reports, laws, and public agency real estate purchases, homeland security, patient medical records, and certain academic exams are all exempt. Among the more unique exemptions are the withholding of records confidentially disclosed to an agency for research purposes, records that would disclose any agencies overseeing financial institutions' internal audit criteria, and records given to an agency confidentially in order to get a grant, tax credits or a license to do business. A more thorough breakdown of these exemptions can be found in the resource section.
Do they have to tell you why a portion or pages were redacted or withheld?
Yes.
How much time do you have to appeal?
There is no set time limit other than an appeal be filed in a "reasonable" amount of time. In Dept. of Revenue v. Wyrick, 2010 Ky. LEXIS 260 at *6 (Ky. 2010) 34 days was upheld as a reasonable amount of time.
Can you appeal the courts?
Yes you can, although a more expedient option is to administratively appeal the Attorney General of the state.
Resources
Organizations
Scripps Howard First Amendment Center
Attorneys and Law Firms
The following attorneys and law firms have practiced public records law. Names marked with an asterisk have indicated a willingness to offer pro bono services on a case by case basis.
There are currently no experienced public records law attorneys that we know of in Kentucky. Write to us at info@MuckRock.com if you know of any and want to help us out!
Successful appeals
News Stories on Public Records Laws in the State
AG rules against Univ. of Kentucky
Blogs and feeds primarily focused on public records in Kentucky
Public Records Guide and Advice
Exemptions breakdown from RCFP
Newsletters
Big FOIA wins
Have a public records success story? Let us know!
Stats
| | |
| --- | --- |
| Filed | 739 |
| Completed | 240 |
| Rejected | 67 |
| No Responsive Documents | 182 |
| Awaiting Acknowledgement | 51 |
| Awaiting Response | 19 |
| Requiring Action | 98 |
| Overdue | 68 |
| | |
| --- | --- |
| Appeals awaiting response | 2 |
Allowed Response Time

5 days

Average Response Time

54 days

Success Rate

29.50%

Average Fee

$75.52
3.38% of requests have a fee
Top Localities See All
| Jurisdiction | Requests |
| --- | --- |
| Louisville, KY | 130 |
| Louisville-Jefferson County, KY | 69 |
| Jackson County, KY | 32 |
| Lexington, KY | 31 |
| Frankfort, KY | 20 |
| Boone County, KY | 8 |
| Rowan County, KY | 5 |
| Marion County, KY | 4 |
| Highland Heights, KY | 4 |
| Pulaski County, KY | 4 |