Editor's Note: This article was originally published by MuckRock reporting partner Cicero Independiente, a bilingual non-profit newsroom serving the Cicero, Illinois community. The article is also available in Spanish. Donate to Cicero Independiente here. For additional resources on reporting on sexual assault, please see MuckRock's Counting the Uncounted Project.
The piece includes reporting on an incident of sexual assault against two minors. This story also details how sex crimes are documented by police and what is needed to address this health crisis. This content may be difficult to read. At the end of this article there are links to hotlines, information on rape crisis centers, and resources.
In 2002, a kindergarten teacher at Cicero's Woodbine School sexually abused two five-year-old girls. The incidents were not reported to the authorities until one of the girls was in elementary school and the other was in high school. Now in their early 20s, both are still waiting for a trial to weigh charges against their former teacher, who has been in custody pretrial for the last eight years in Cook County jail.
Although sex crimes overall are notoriously underreported, and data is not easily accesible, in Cicero some of the reasons may be locally specific, advocacy experts say. Non-English speakers face language barriers, people worry if they do come forward, it will not lead to arrests and even when advocates assist, the experience can be fraught with officer communication problems and delays.
In Cicero, what's particularly needed is for town authorities to publicize correct statistics, create more counseling centers for those who are assaulted, and provide greater transparency about policies used to document sex crimes for later enforcing laws against sexual assault, advocates say.
"Survivors feel very frustrated by the [investigative] process," says Maritza Reyes, director of Mujeres Latinas en Acción, an organization that offers social services for women, including those reporting assault. In the last year the group provided counseling and therapy to 22 people in the Cicero zip code. Mujeres Latinas also helps with reporting sexual assaults to police, including guidance on how to approach law enforcement. "It's a very slow process," Reyes acknowledges. "What we are able to do in our role as an advocate is assist with communication with a sex crime detective if one has been assigned. We often try to reach out [to authorities] because what we hear from many survivors is that they don't know what's going on with the case."
Frequently, she notes, clients are looking for guidance and support, so therapy and counseling are vital. "It's about helping them process their trauma—regardless of the outcomes from the justice process. There are so many things that are out of our control. You can follow the appropriate steps of the criminal justice system and still not have the outcome that you would want."
Non-citizens who report sex crimes can apply for a U non-immigrant visa to prevent deportation while the case is underway. But police departments may create roadblocks by not promptly processing the required visa documents that would verify the person's cooperation in prosecuting the case. In 2019, Illinois enacted the Voices of Immigrant Communities Empowering Survivors (VOICES) Act which requires that certifying officials sign the required certifications within 90 days but the law does not impose penalties for failing to comply.
Meanwhile, accused perpetrators may remain in jail, pretrial, for extended periods. That's the situation with Roberto Aguilar, who was arrested for the abuse that occurred at Woodbine. Civil attorney Katherine Cardenas, who represents the accusers, notes that even after a suspect is arrested, going to trial may take years.
The system that's supposed to protect people often does not meet their needs, observes Madeleine Behr, policy manager for Chicago Alliance Against Sexual Exploitation (CAASE).
In studying actions of the Chicago Police Department, CAASE found that 80 to 90 percent of sexual harm reports over the past ten years did not result in an arrest. And using data from a special 2019 report by the U.S. Department of Justice, the Rape, Abuse & Incest National Network found that out of every 1,000 sexual assaults, 975 perpetrators will walk free.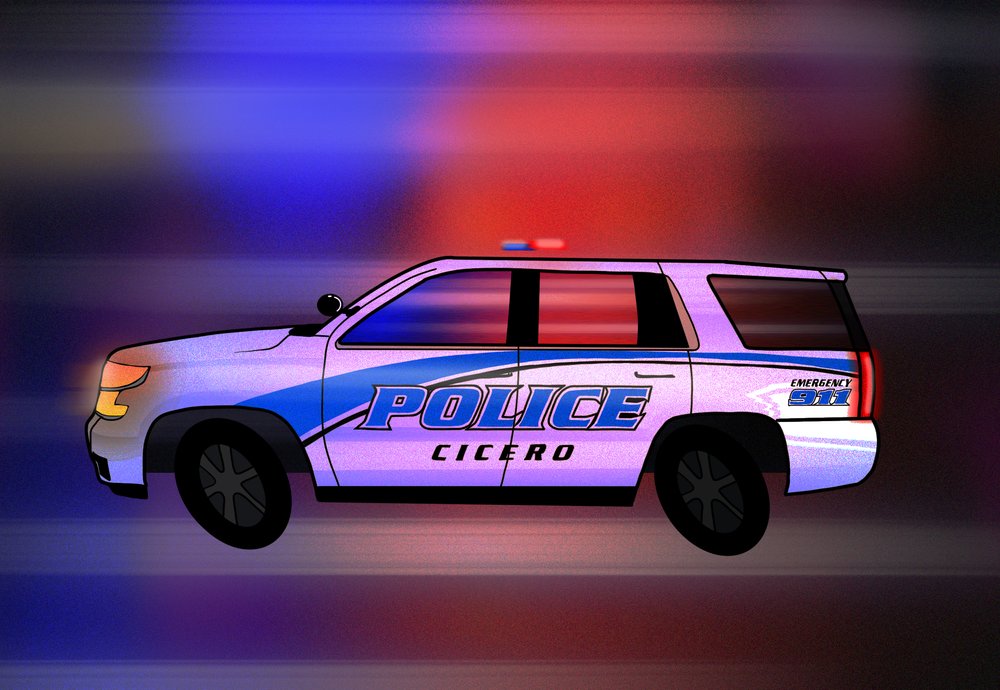 More accurate and publicly available numbers might encourage more people who have been assaulted to come forward, but personal factors can cause conflicted feelings about reporting these crimes. "A lot of survivors are not interested in going the route of the criminal legal system not just because of fear of the police, but also, it's not the kind of justice and accountability that they're looking for," Behr explains. "A lot of survivors know the person who harmed them—they might be a family member, it could be an acquaintance. They might not want that person to be incarcerated."
To address such concerns, cities should have functioning rape crisis centers and hotlines people can reach if in need, advocates say. Chicago does have several rape crisis centers, but they are staffed and funded by nonprofits. Cicero does not have a rape hotline. Other major cities—Los Angeles, New York, Philadelphia, Minneapolis and San Francisco—do fund their rape hotlines and crisis centers.
Behr of CAASE says Chicago leaders should reconsider funding for these centers and other community-based services, to provide accountability and justice for people who have been assaulted. CAASE has outlined a series of steps for improving the situation on law enforcement's end, including improving the city public data portal and that Chicago police submit their data to the FBI via the National Incident-Based Reporting System (NIBRS), to create a clearer understanding of community needs.
Statistics released by the Cook County State's Attorney Office show that in Cicero there were 1,398 sex crime charges, only 12 percent of which led to convictions, in the last ten years. The charges range from rape, sexual assault and sexual abuse to possession of child pornography. Cicero sexual assaults reported by law enforcement to the FBI—while comparable to the 2019 national average of 44 in 100,000 residents—are lower than the state of Illinois' reported sex crime numbers. A report prepared by the United Nations, shows that during the pandemic, reports of sexual assault to authorities decreased but calls to sexual assault helplines increased especially in places with strict lockdowns.
Town of Cicero officials declined to answer questions on local rape statistics or about why the town does not have an open crime data portal to promote transparency on the issue. Spokesman Ray Hanania suggested Cicero Independiente file a FOIA request to get this information, although such data is readily available in other cities. Inquiries about rape statistics sent to Cicero Police Superintendent Jerry Chlada also were not answered.
Cicero's recent history includes reports and claims of sexual harassment against town employees and elected officials. At least three people who claimed town officials sexually harassed them received multimillion-dollar settlements in the last few years. The charges were lodged against police department leaders, city workers, and town President Larry Dominick.
In one case, in 2011, a former director of Cicero's animal welfare shelter was terminated from her job after she accused Dominick of sexual harassment; she received a $500,000 settlement.And in 2013, the town resolved a sexual harassment charge brought by a former police officer with a $675,000 settlement against Dominick. Dominick denied the accusations.
---
Cicero Community Sexual Assault Resources
Mujeres Latinas en Acción (Mujeres), a bilingual/bicultural agency, empowers Latinas by providing services which reflect their values and culture and being an advocate on the issues that make a difference in their lives.
Mujeres offers services that support all programs, which include general intake, volunteer training and childcare. Childcare is provided for clients while they are receiving services.
24-Hour Chicago Rape Crisis Line: 888-293-2080
Chicago Alliance Against Sexual Exploitation (CAASE)
Chicago Alliance Against Sexual Exploitation (CAASE) envisions a community free from all forms of sexual exploitation and seeks to achieve that by addressing the culture, institutions, and individuals that perpetrate, profit from, or support sexual violence. Their work includes prevention, policy reform, community engagement, and legal services.
To learn more about their free legal services, or to schedule a consultation, call the legal intake line at 773-244-2230, ext. 205 or email legal@caase.org.
Pillars Community Health is a nonprofit provider of health and social services including Medical and Dental, Mental Health and Substance Use Disorders, and Domestic and Sexual Violence Services. Services are provided at no cost and are available in English, Spanish, and Arabic.
A confidential 24-hour sexual assault hotline, 708-482-9600
---
Header illustration by Diana C. Pietrzyk.