If you've ever filed a FOIA request, then you know that by law, most states have to acknowledge receipt of your request within a certain timeframe. It's usually a short and sweet reply letting you know that the agency has received your request and is working on it.

However, there have been attempts by state and federal agencies to give government entities the discretion to not have to respond to "duplicative" or "vexatious" records requests. That was the case in Hawaii following an "overwhelming" amount of requests for Barack Obama's Hawaii birth certificate.

In 2010, then-Governor Linda Lingle signed the Duplicative Requests provision allowing agencies to deal with requesters who would file for the same public records request repeatedly. Specifically, agencies wouldn't have to disclose records or respond if the same request was made in the same year and the agencies decision on the records request didn't change.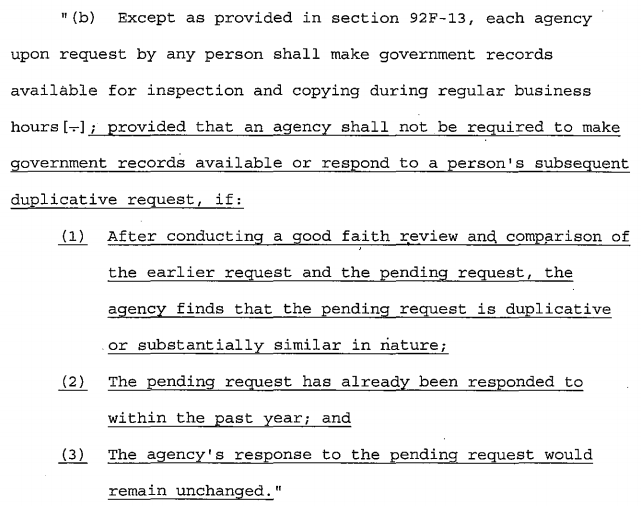 The bill went through several iterations before it was passed and included in Hawaii's Uniformed Practice Act. An earlier version of the bill used the term vexatious requester and listed seven factors that would determine if a person's request was vexatious. Among those factors included requesting records to harrass or create a nuisance, splitting up requests to avoid fees, and abandoning requests when a fee wasn't waived.

Despite its passage in 2010, the provision sunset and was repealed and reenacted to its original wording on July 1, 2014. Yet, a similar bill tried to make its way to the Governor's office last year. House Bill 1518 was introduced in hopes that it would identify vexatious records requesters and restrict their access to request records for up two years.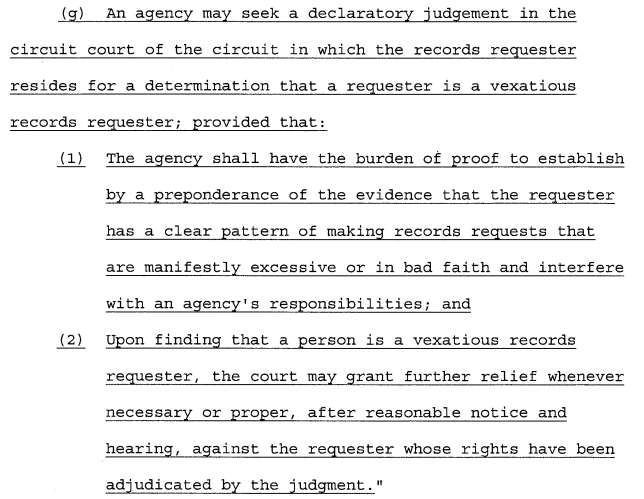 Similarly, petitioner Brett Taylor challenged the Federal Aviation Administration's rejection to his records request in a 2008 Supreme Court case. His original FOIA request was appealed and rejected in a lower court as they ruled in favor of the FAA on the grounds of claim preclusion, the idea that two parties with similar requests cannot litigate separately. Therefore, the ruling excluded Taylor from requesting records from the FAA because someone associated with Taylor had lost a case for the same records.
However, the Supreme Court disagreed with the administration and rejected its attempt to place limits on multiple FOIA requests for a federal agency after a similar request was already challenged in court.

In addition, a number of press organization's filed an amicus brief to support Taylor. Their brief argued that no two requests were alike, despite the fact that they may be requesting the same documents. In addition, they support their idea by claiming a requester's right, under FOIA, to request records information and individually pursue their claims in court.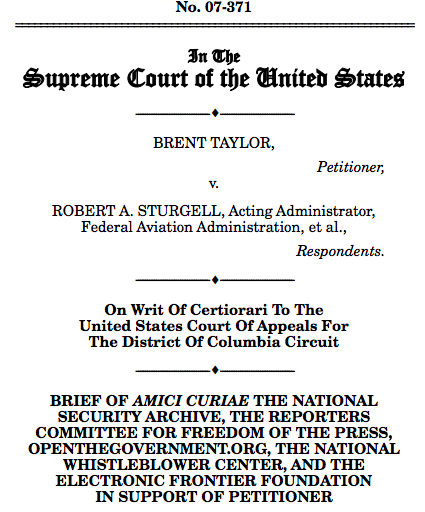 Had your own run-in with vexatious requester laws? Let us know via the form below:
---
Image Incirlik Air Base