As far as new features, this was a quiet week but we did have exciting news: We're looking for our next round of News Nerds in Residence, who will work with the teams at DocumentCloud, MuckRock and Quartz to build chat-based "super powers" that can be used by tens of thousands of people.
Read on for more details on our News Nerd residency, or apply here.
For previous site improvements, check out all of MuckRock's release notes, and if you'd like to get a list of site improvements every Tuesday - along with ways to help contribute to the site's development yourself - subscribe to our developer newsletter at the top or bottom of this page.
Site updates
Work with us on new super powers for Quackbot, our Slack assistant
This fall, we're working to jumpstart development of Quackbot, our chatbot platform for news and transparency tools to make it easier for journalists, researchers, and other transparency fans to do their work. To help, we have an open call for "News Nerds in Residence": Newsroom developers who are given a stipend to work hand-in-hand with us to take their ideas, prototypes, or internal tools and make them available as open source "super powers" for everyone to be able to take advantage of right within Slack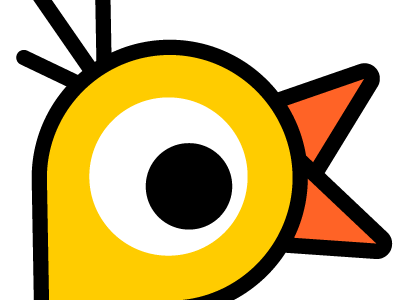 Last Tuesday, we announced our first two fellows: Ryan Restivo and Ryan Pitts. But we're looking for our next fellows already!
If you have a simple, useful tool you think could translate well into a chat-based bot, we'd like to hear from you. Each selected fellow receives a stipend, help converting their work into a Quackbot skill, and the glory of knowing that they'll be creating open source software that will help journalists around the world.
The application is super simple - in fact, four questions, embedded right below - but if you have questions, get in touch with Aron Pilhofer and we'd love to help see if your idea is a good fit.
We'll have at least two fellows, and we're hoping to continue out the program beyond that. Applications will be reviewed on a rolling basis.
Smaller attachment limit on requests
Previously, we allowed attachments of up to 10 mb on requests. Sometimes its important to be able to attach supporting documentation, include more context, or otherwise send something along with your request to the agency.
Unfortunately, because agencies accept requests in a variety of formats - paper, portal, email, and fax - we need to make sure we're able to "translate" the attachments into all of these formats, and account for varying abilities even within those formats (for example, some portals don't accept attachments at all, and many government email clients are limited to attachment total sizes of ten megabytes).
We're exploring better ways to get attachments to agencies, including sending shortlinks to file attachments, but that can get complicated as well (for example, many agencies are, understandably, trained not to click strange URLs for security reasons).
In the meantime, to help stave off problems getting requests submitted, we're tightening up the request attachment limit to five mb, and continuing the restrictions around the type of attachments you can send (essentially, just document types we can translate into something we can print).
Come hack on MuckRock
We have a growing group of volunteer hackers helping to make MuckRock better every day. We want to make it easier to contribute, so we're launching a new project and weekly newsletter, "Release Notes." Register to get a summary of site updates each week, a list of issues you can help with, and details about our Code for Boston meetups.
Check out some of our issues labeled "help wanted" for ideas on where's good to start, or just pop into our Slack's #Developers channel.
Subscribers to the weekly newsletter get exclusive data sets, FOIA-related scripts, and other transparency hacker tidbits exclusively for subscribers. You can subscribe to to the newsletter at the top or bottom of this page.
If you want to contribute better FOIA tools for thousands of requesters, there's a number of ways to help. If you find a bug you can email us directly or open an issue on GitHub.
If you do the latter, please search open issues first to make sure it hasn't already been reported. If it has been reported previously, please leave an additional comment letting us know it's an issue for you, particularly if you can provide more details about when it crops up or what you think is causing the problem.
In addition to the new newsletter, we have a developer channel on the MuckRock Slack.
---
Image via Wikimedia Commons