Pride month means rainbows have covered the country and social media, but it also means cities around America spent thousands of dollars painting rainbow crosswalks, often sidestepping federal highway administration guidelines.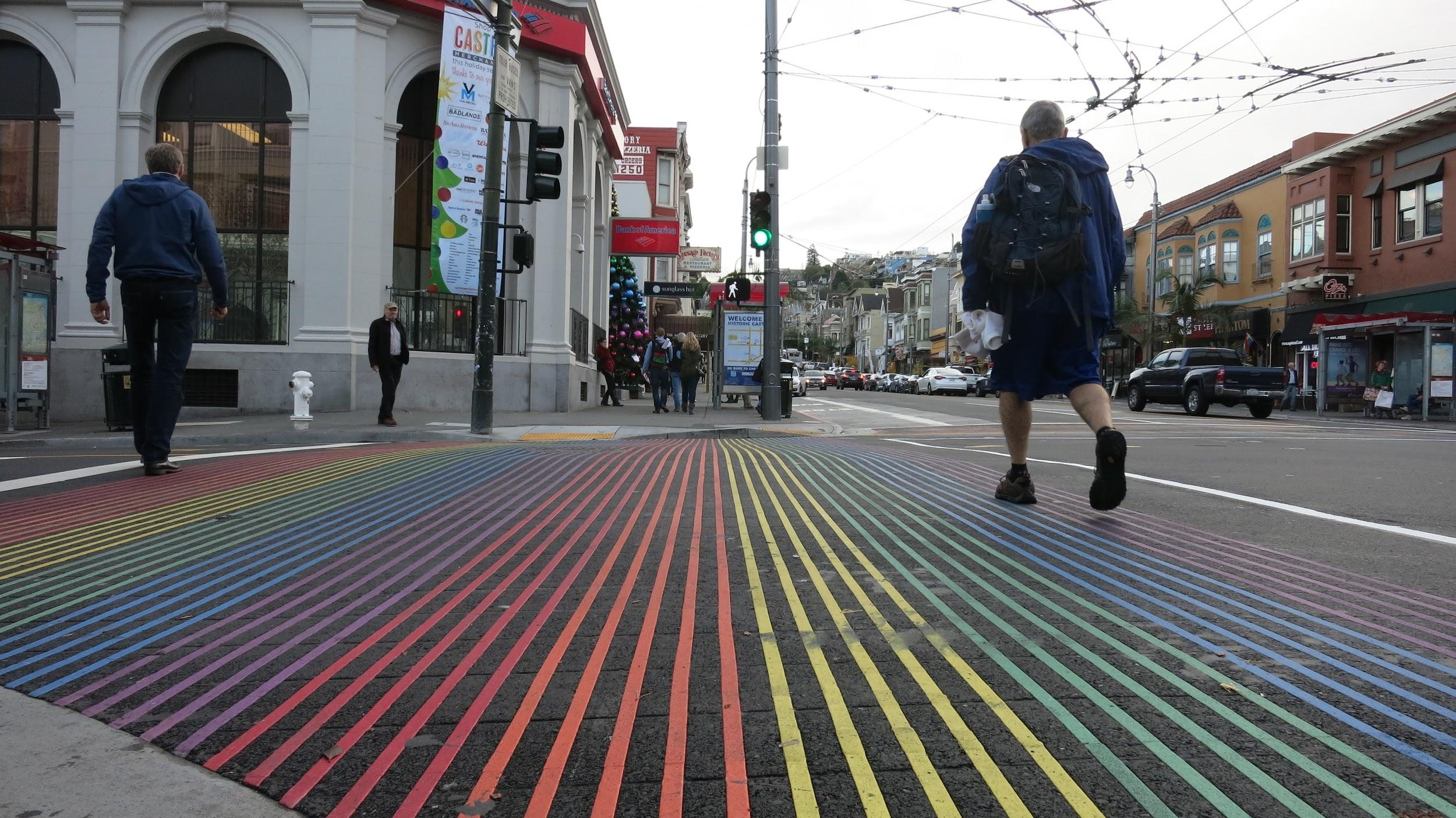 We sent out requests to 10 cities to see what kind of money and effort went into painting these rainbows - four of them responded and three of them released documents: San Francisco and Long Beach in California, and Key West, Florida.
In Key West, memos reveal an expected cost of only $5,000. In San Francisco, the cost was $37,500 but was paid for via a private grant from the Castro/Upper Market Community Benefit District.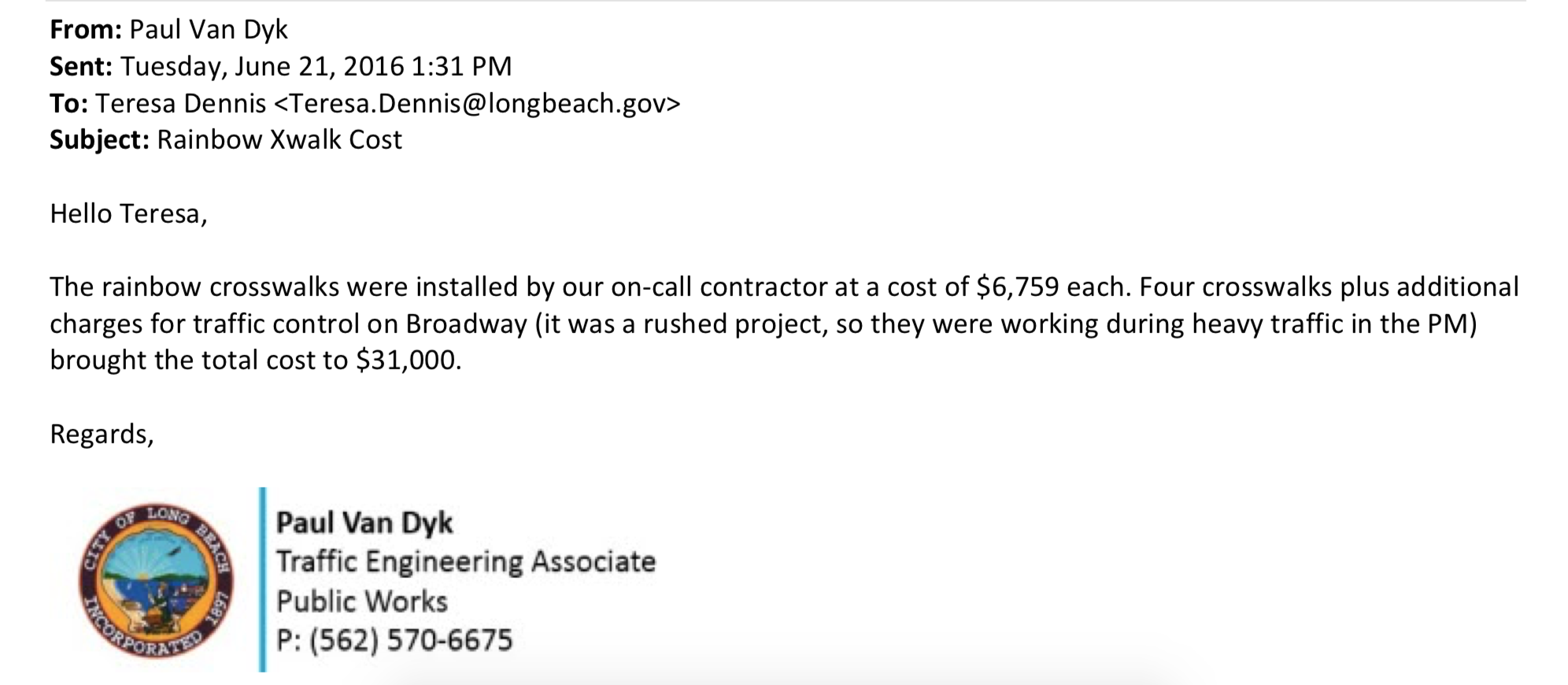 Other cities like West Hollywood and Seattle paid heftier sums, according to a case report of Rainbow crosswalks by the city of Philadelphia.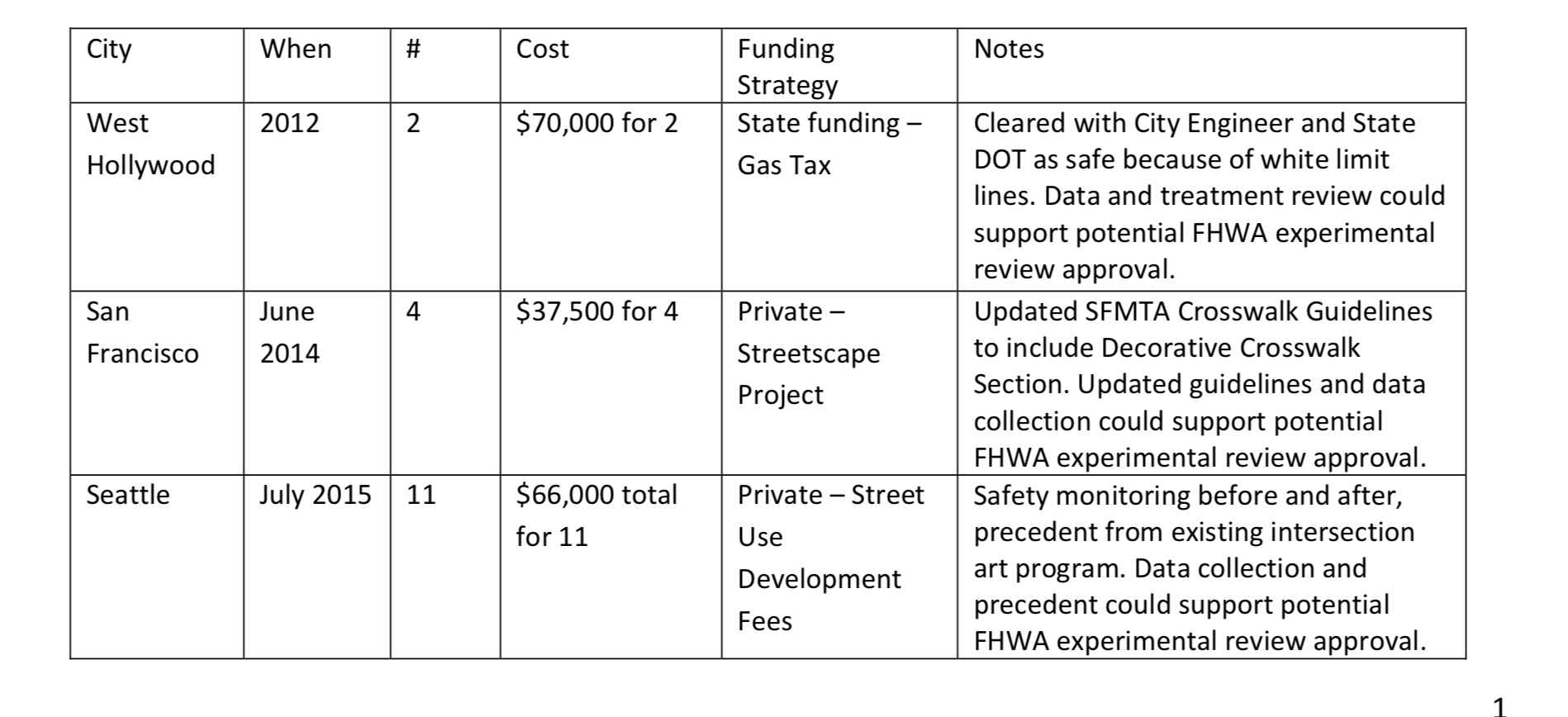 Like West Hollywood, Long Beach also got the thousands they needed from the gas tax.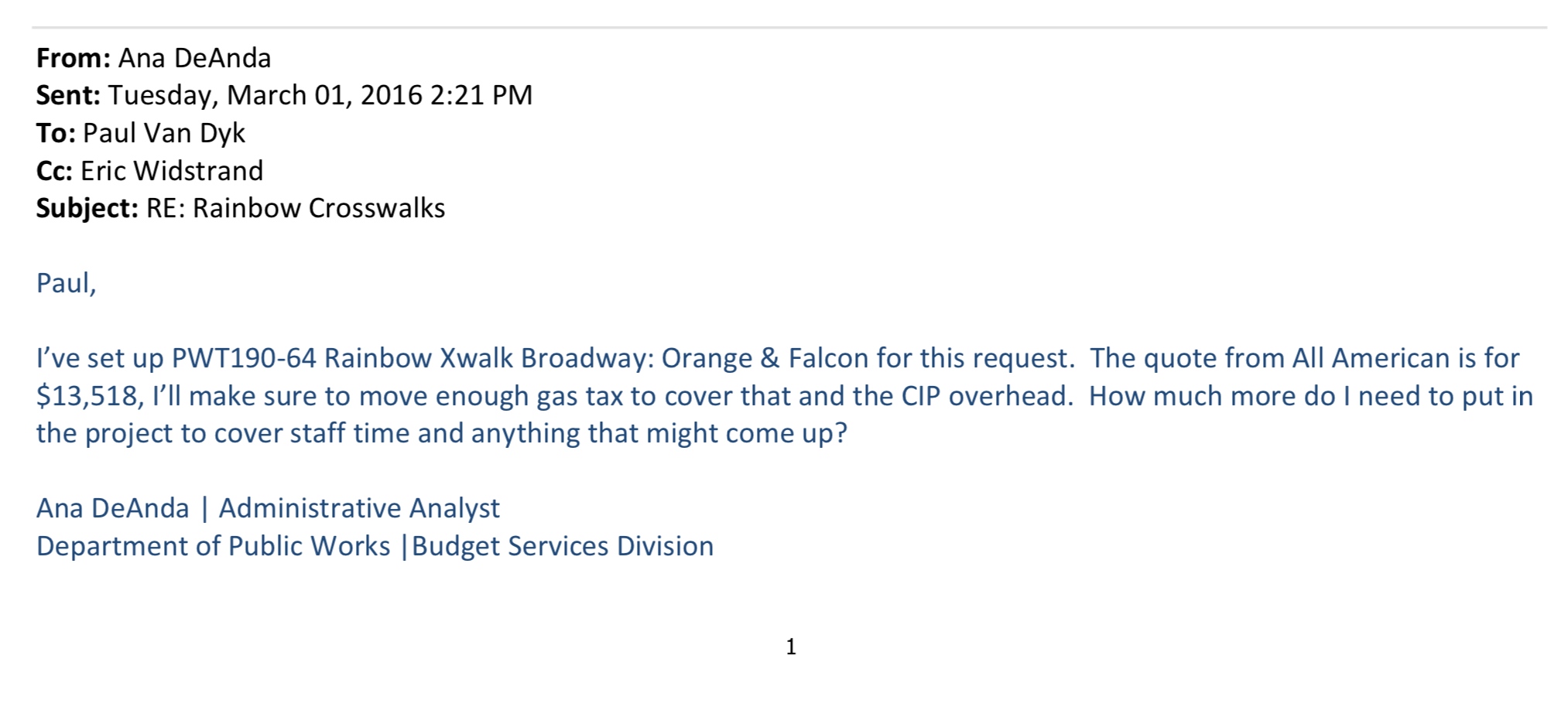 However, these costs reflect only the original amount to install. The cities paid thousands more at later dates to maintain and restore the crosswalks, including Long Beach this year.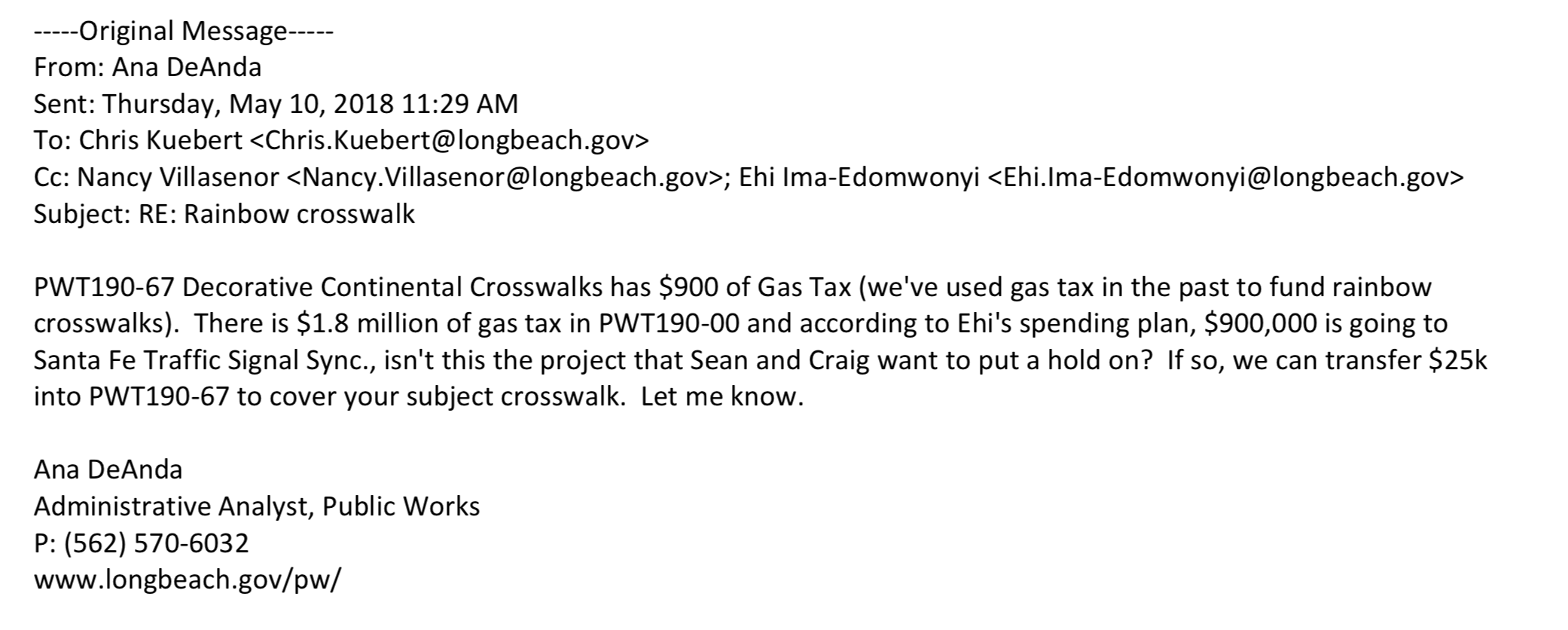 Also this year In Long Beach, Public Works rushed to get a crosswalk painted in under two weeks - just in time for Pride.

Another unexpected hurdle was finding the proper colors for the rainbow.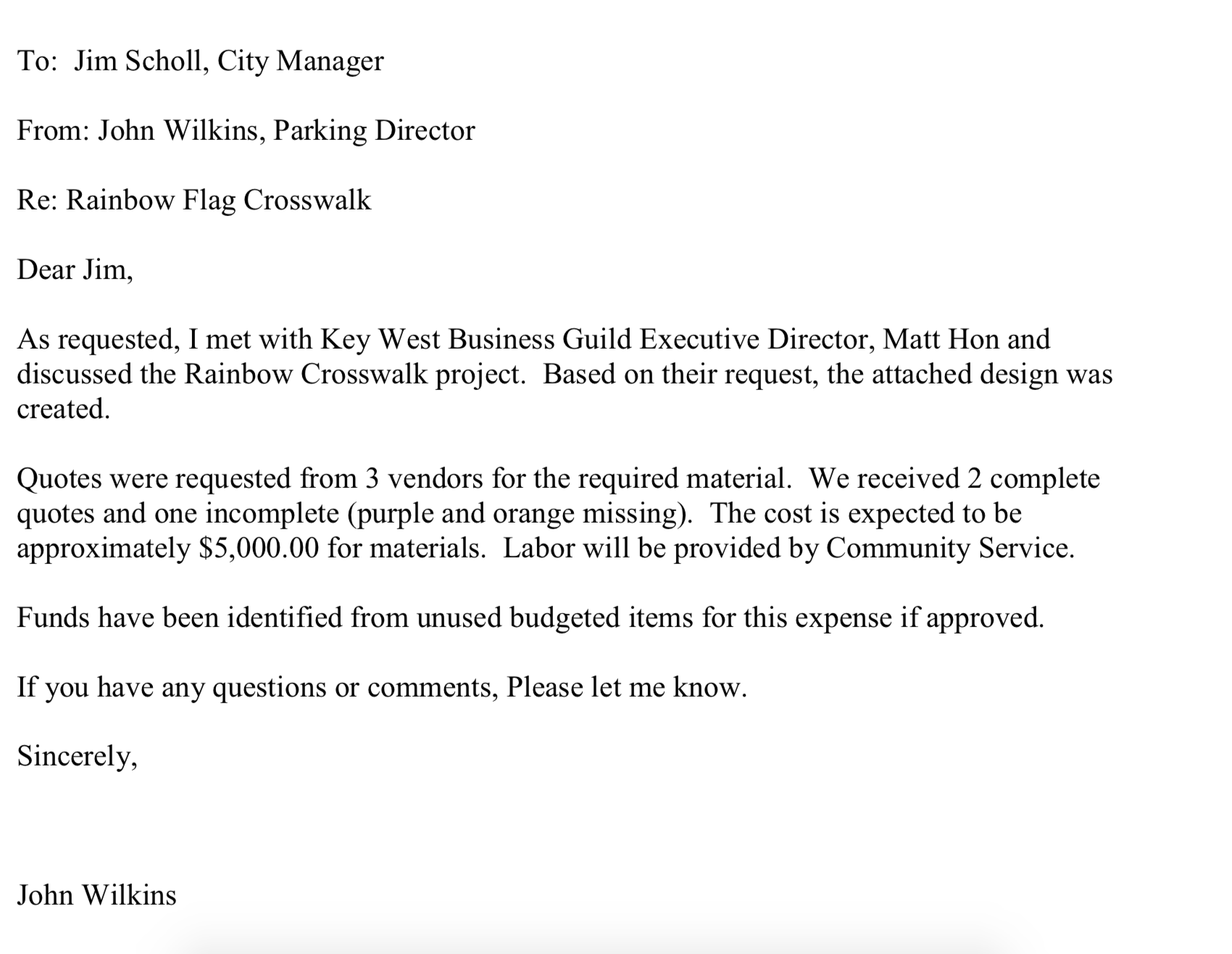 The most surprising find from the releases was a line from the aforementioned Philadelphia report, which revealed American cities aren't supposed to have rainbow crosswalks. So how did these crosswalks get painted in the first place?

San Francisco released almost 70 photos to us of the installation at Castro, so close out your #PrideMonth with this adorable montage: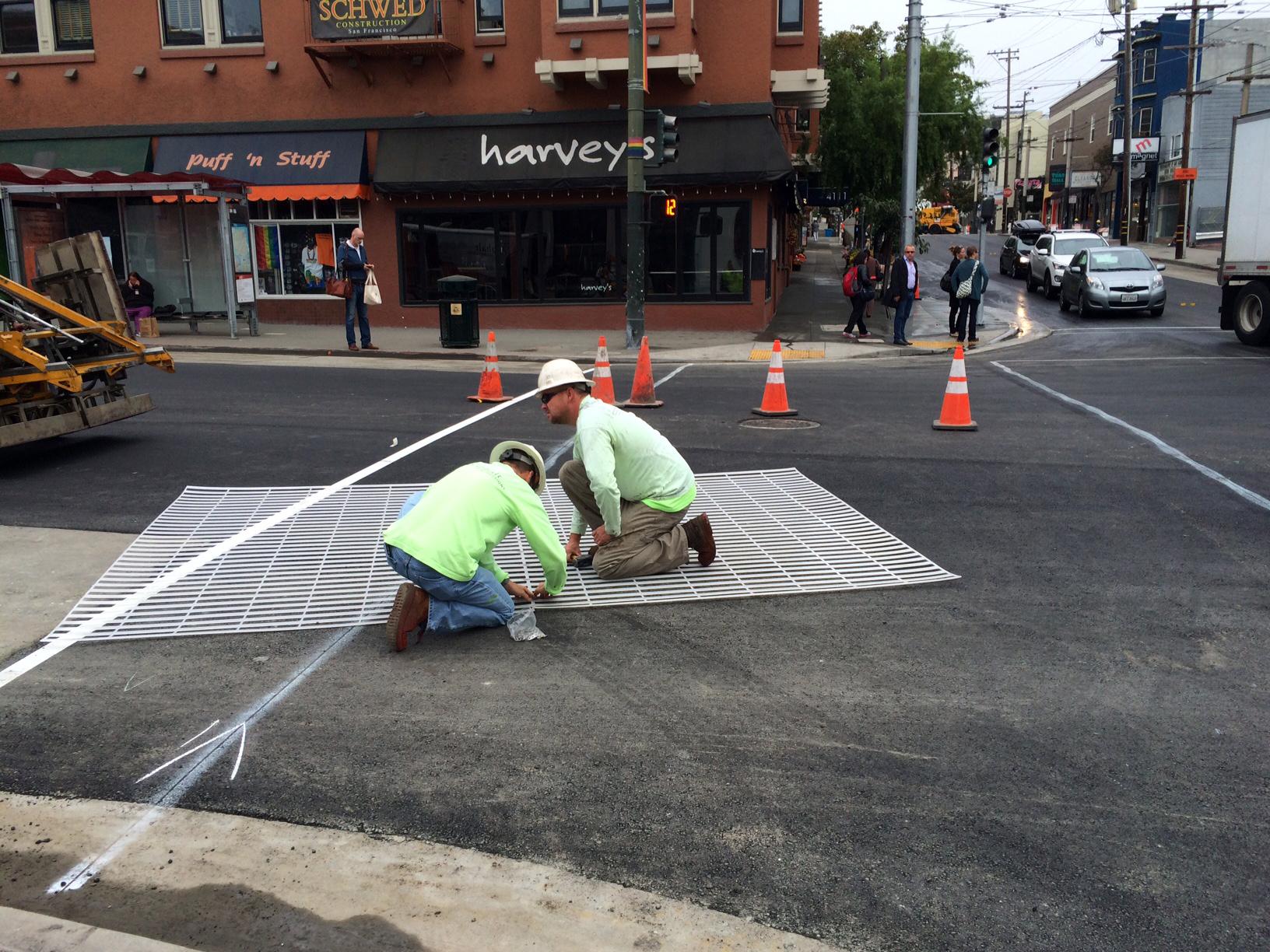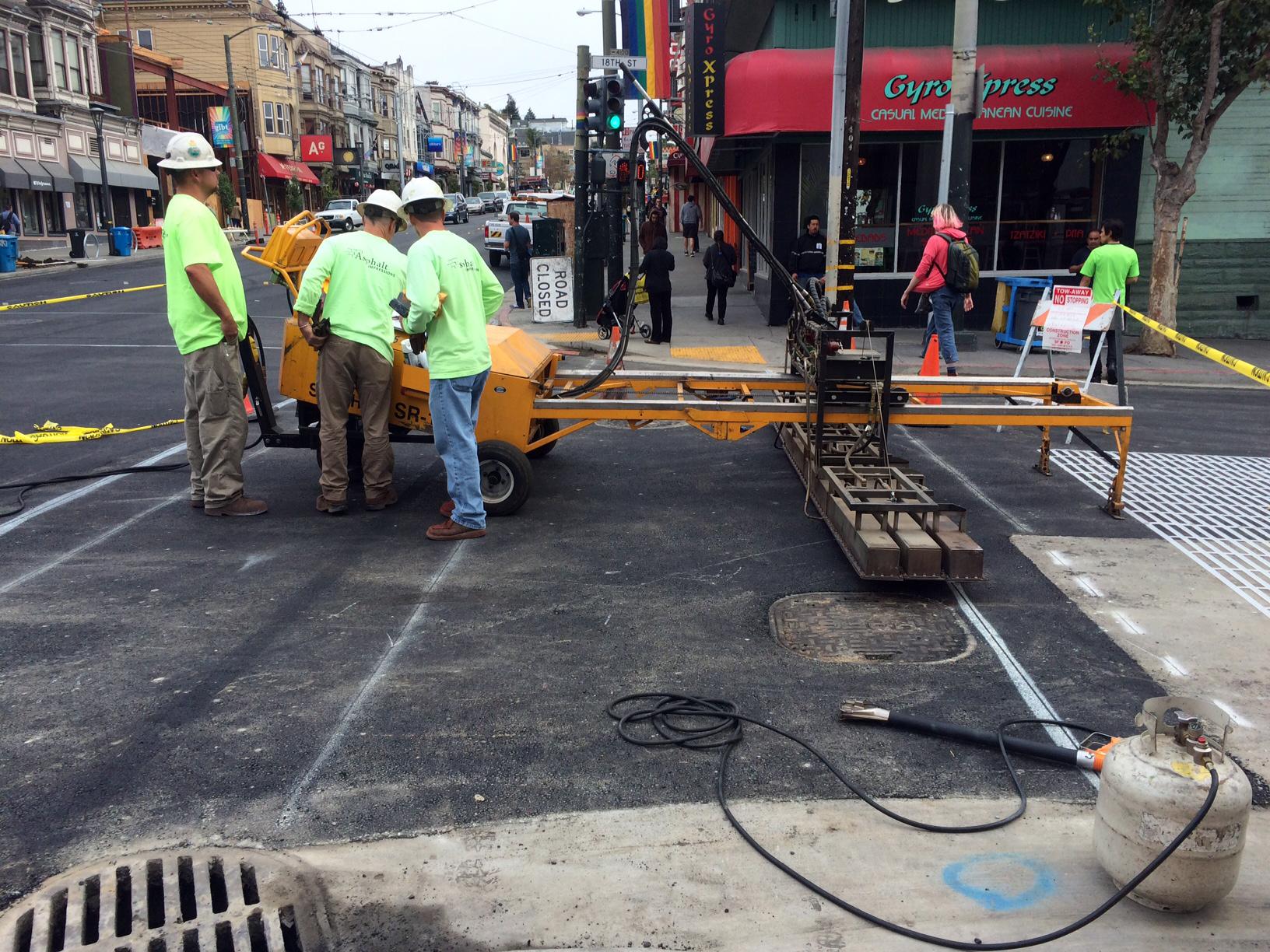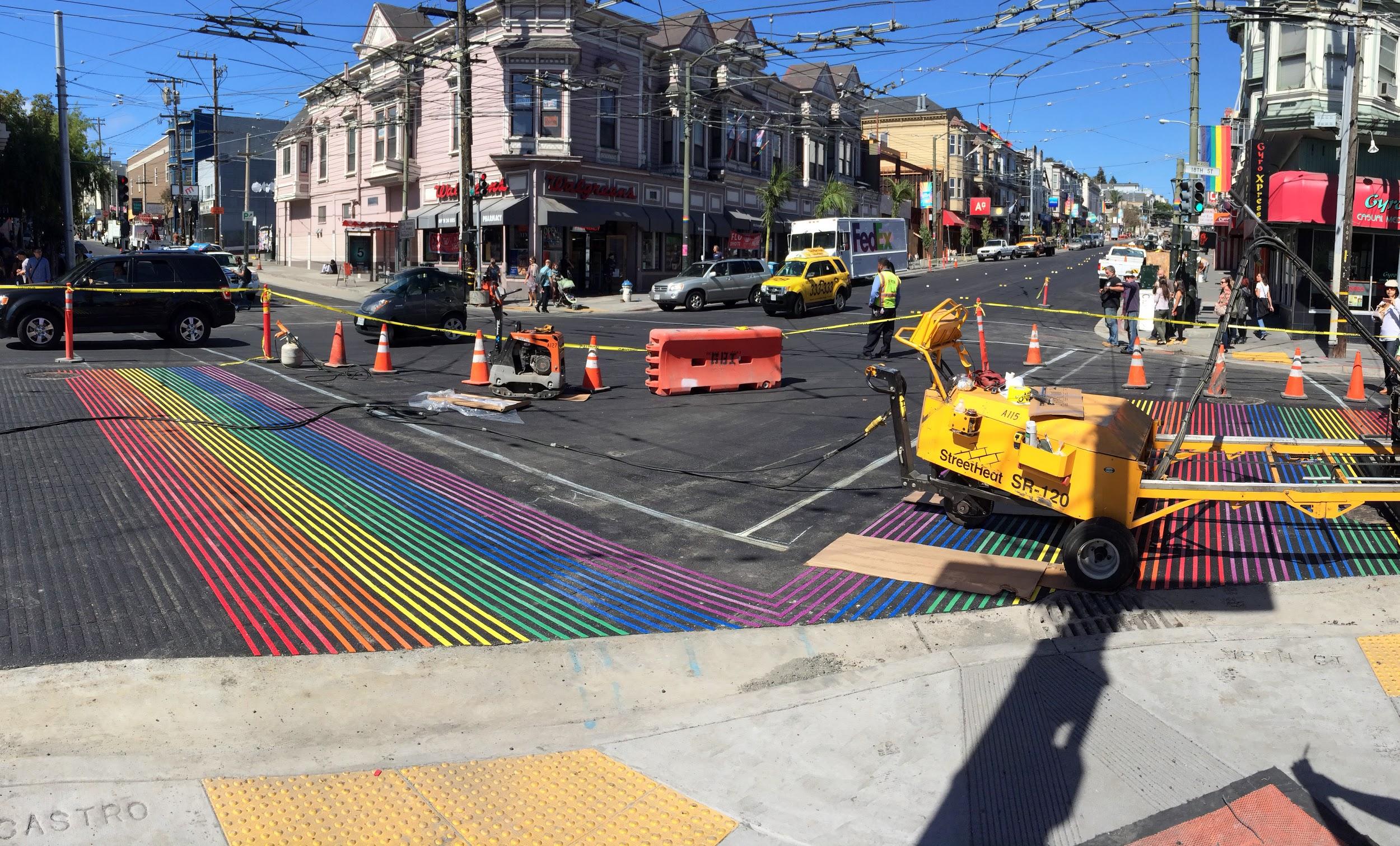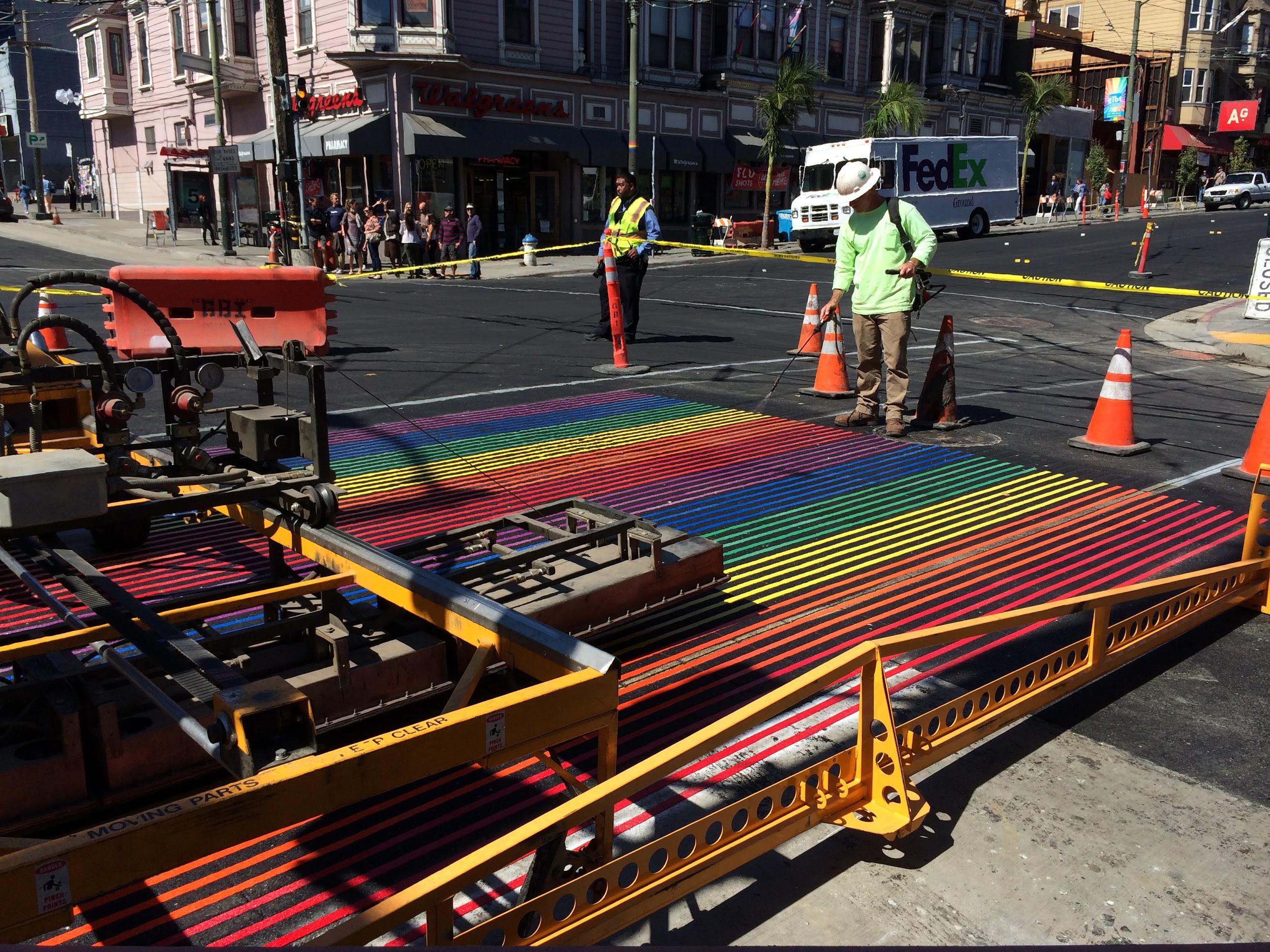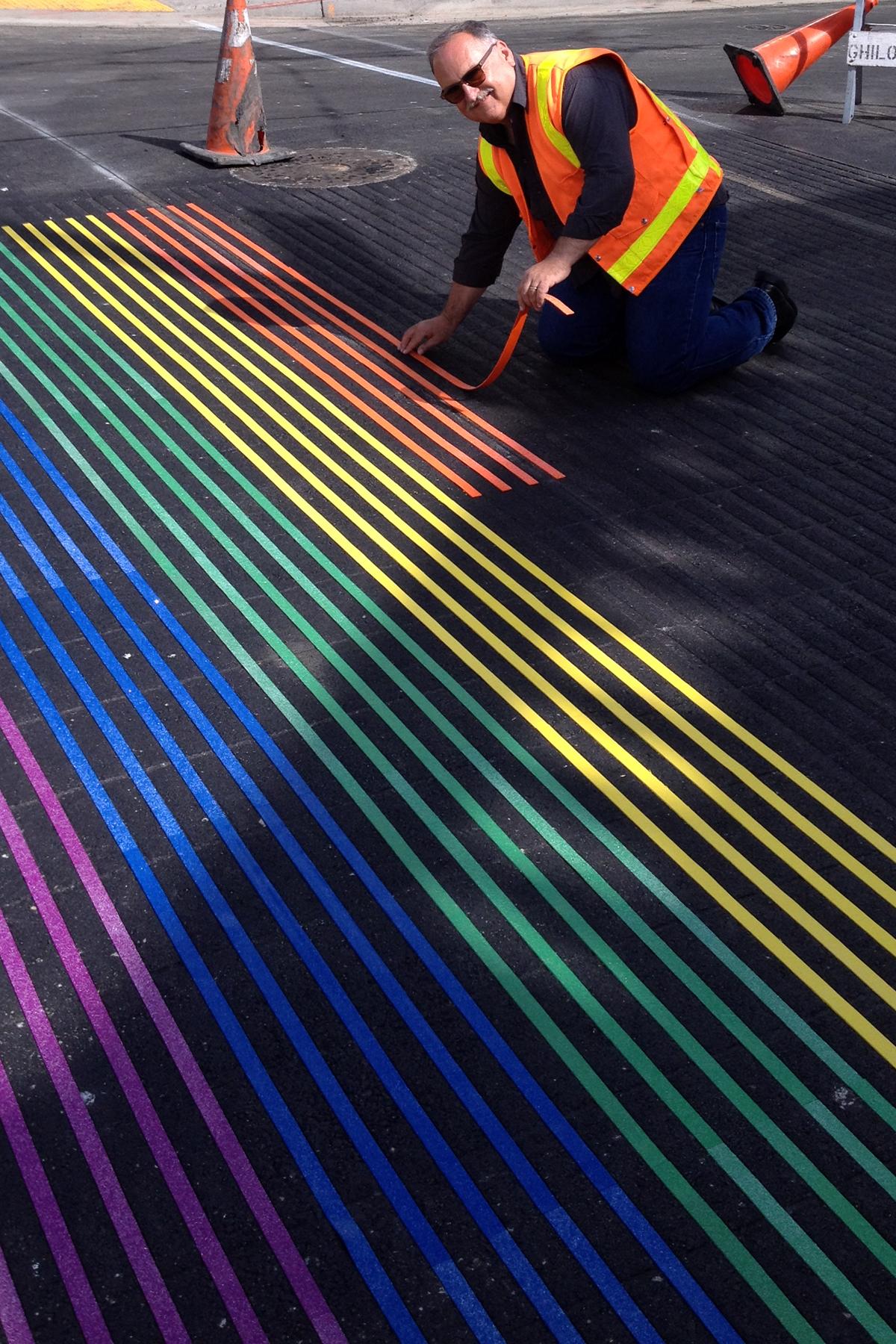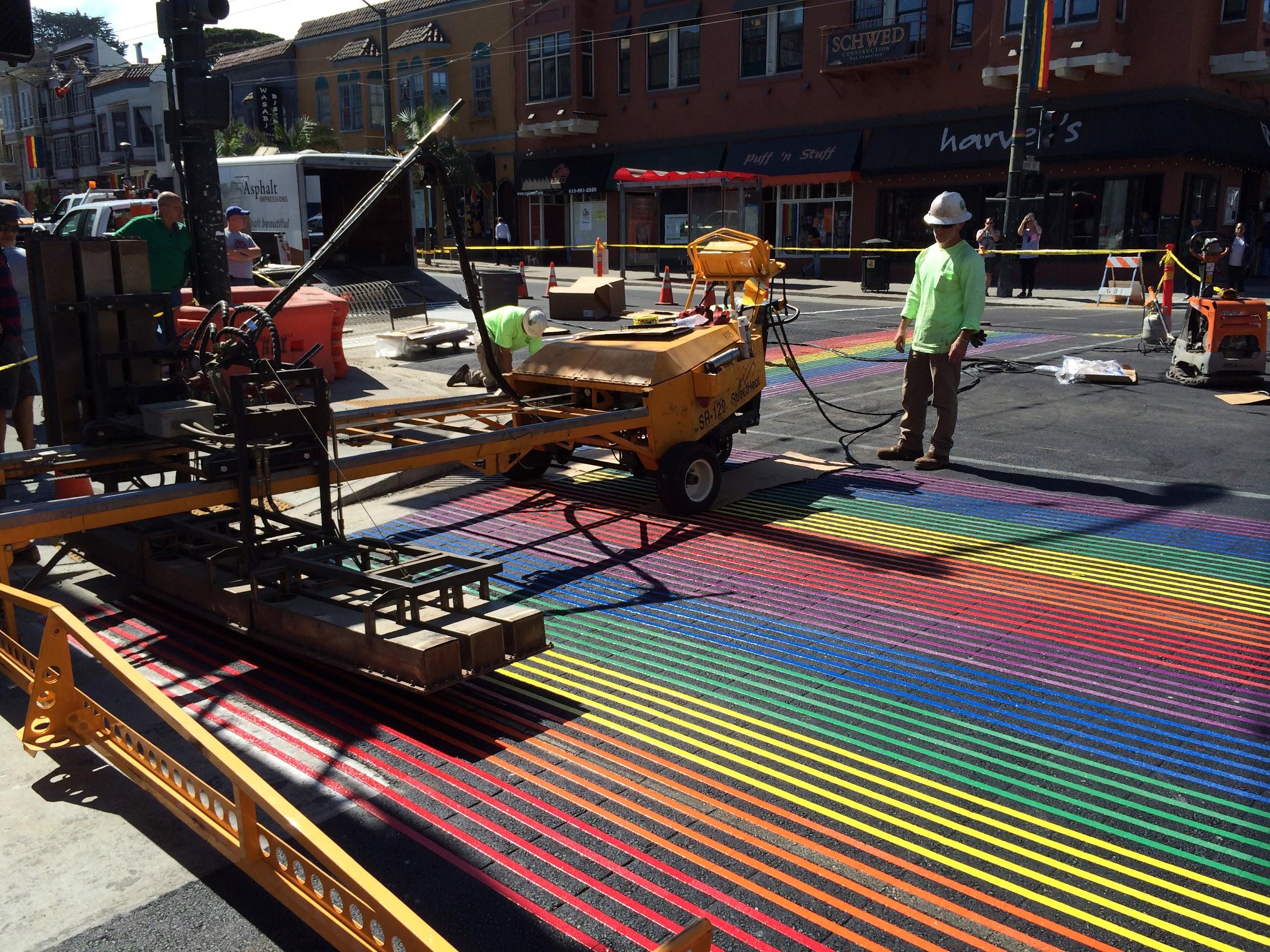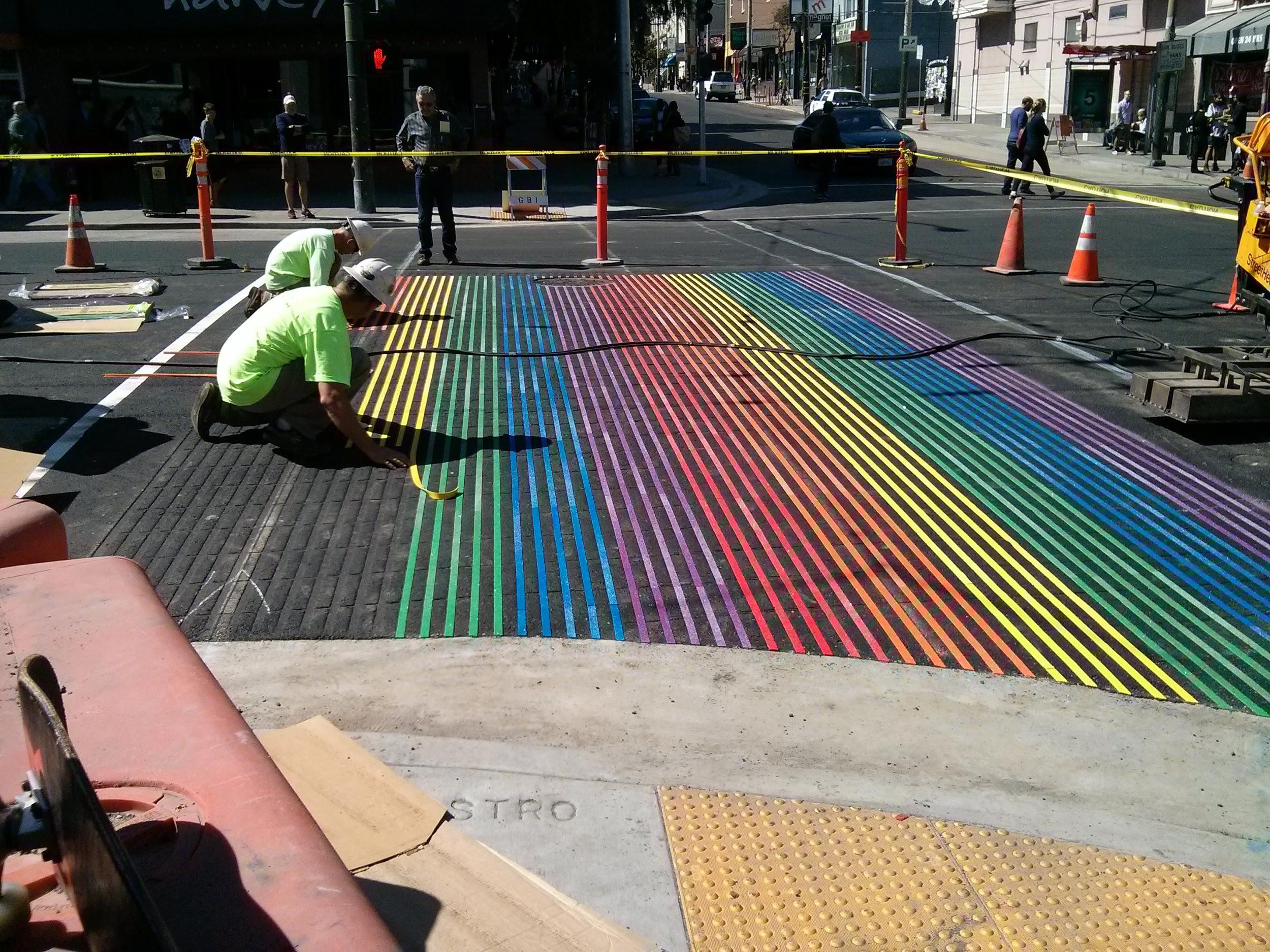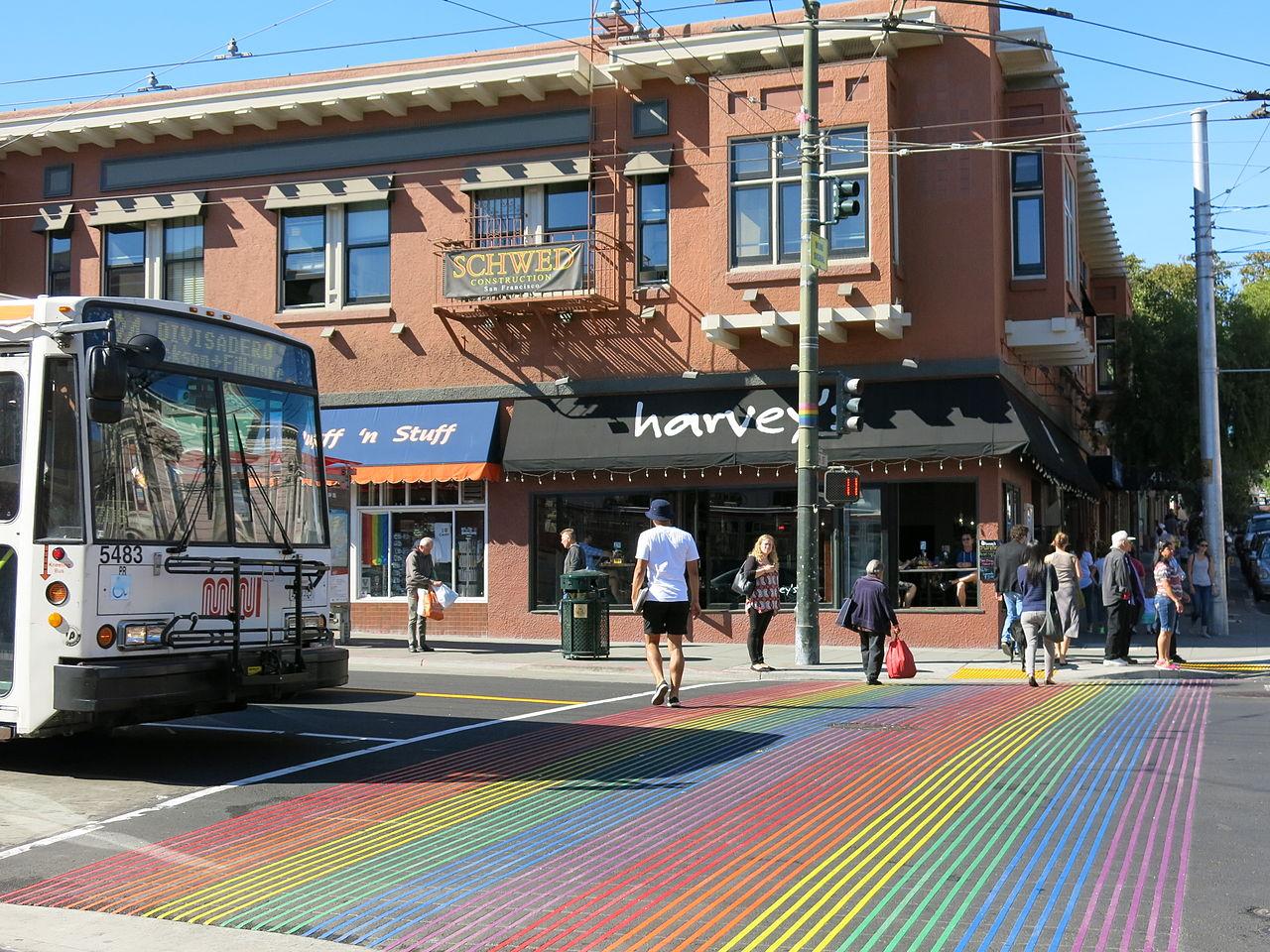 The Philadelphia report is embedded below, and read the rest of the completed requests here.
---
Image via San Francisco Department of Public Works