In 2002, as the United States' war on terror was ramping up, the U.S. Foreign Intelligence Surveillance Court found its workload increasing, necessitating growing to 11 members to hear what would be a record number of secret warrant requests for electronic surveillance.
But even the legendary court could not get everything it wanted.
According to documents released in response to a FOIA request, the FISA Court's Presiding Judge Royce C. Lamberth had to ask a "small favor" of then-Attorney General John Ashcroft: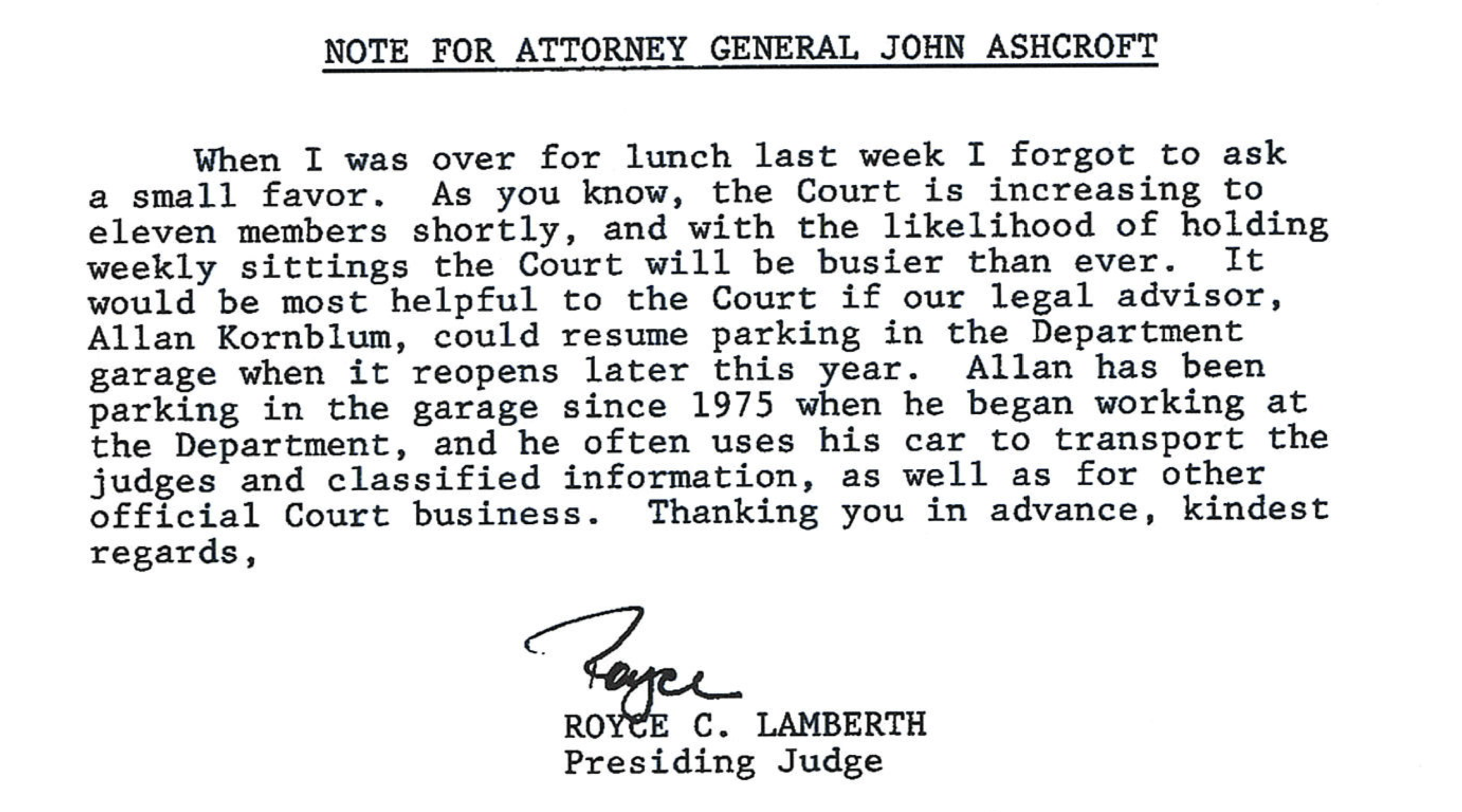 Allan Kornblum was not just an advisor to the court; he actually helped author the FISA Act itself. That pedigree, however, was not enough to help him get a coveted D.C. parking spot.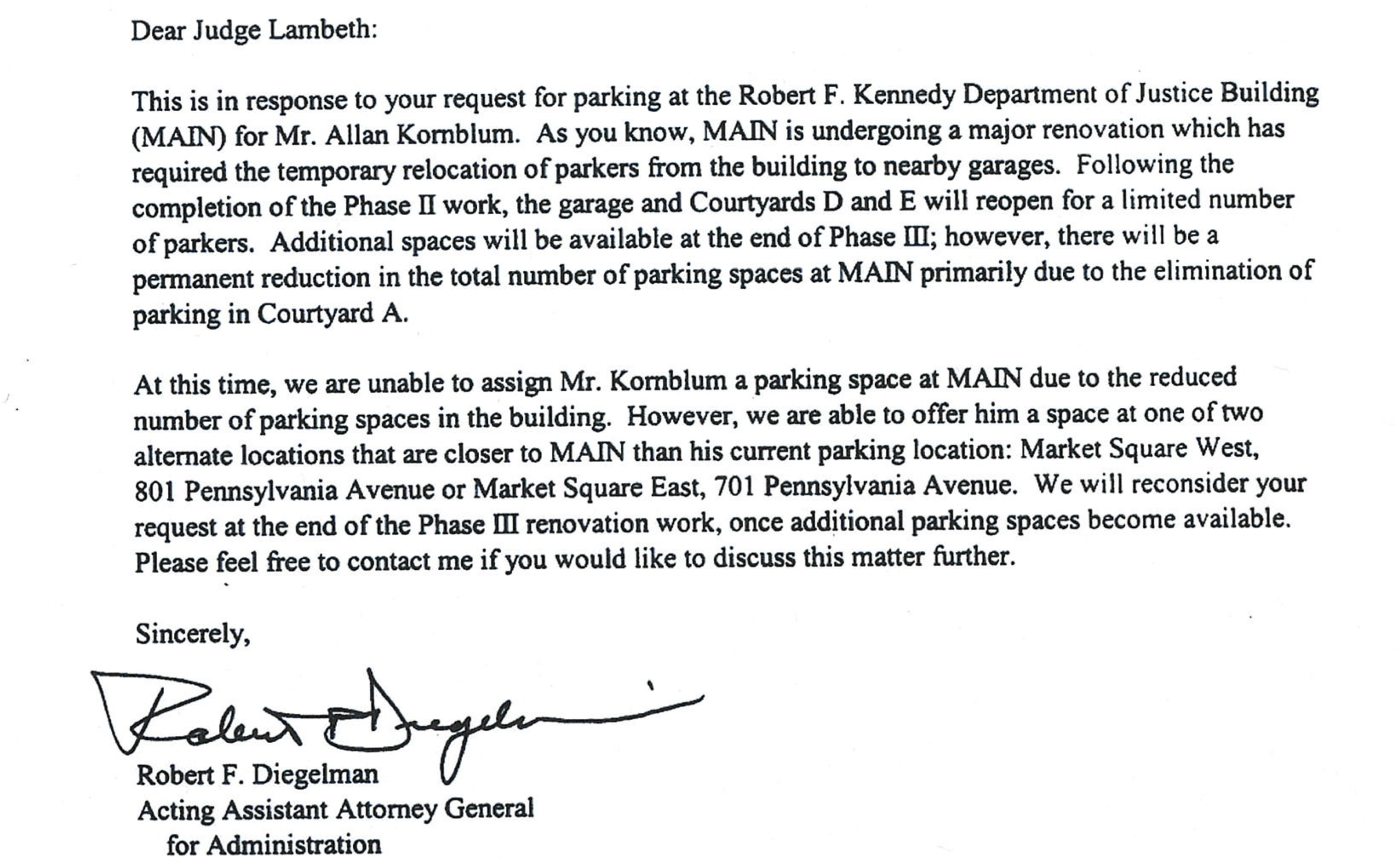 If this seems like an odd thing to dig through the historical vaults to find, it is.
While it's a rare peek into the daily life and bureaucratic politics of a highly secretive institution, the initial request was much broader in scope to the Department of Justice's Office of Information Policy:
A copy of correspondence from this agency and the Foreign Intelligence Surveillance Court (FISC) from any departments or individuals that would be reasonably likely to correspond with FISC.
Filed in September 2013, the agency said that the records likely include a "large volume of material." Instead, the only responsive documents were the aforementioned request for extra parking and a luncheon invitation.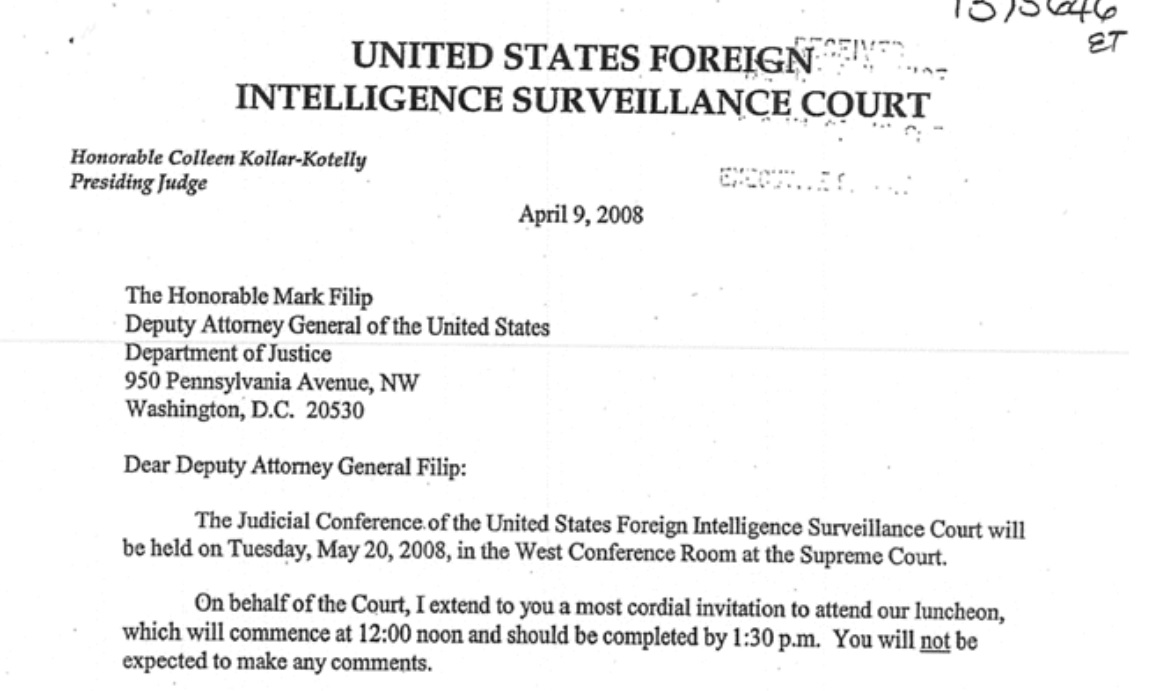 No word on what was on the menu, much less the agenda.
Read a portion of the "volume of material" embedded below, and the rest on the request page.
---
Image by AgnosticPreachersKid via Wikimedia Commons and is licensed under CC BY-SA 4.0