Creative records requests can shed light on a variety of critical issues - but only if someone thinks to ask. This week, we highlight using records to dig into the safety of college football players, how cozy city hall is with key donors, and the winner of #CIAaMovie.
Send over your favorite FOIA stories via email, on Twitter, or on Facebook, and maybe we'll include them in the next roundup.
How many concussions did college football players suffer in your state?
Jennifer Peebles and Willoughby Mariano have a fantastic story for the Atlanta Journal-Constitution that relies on public records requests to state schools to show the variance in number of concussions suffered by college football players, and highlight that some schools claim not to track concussions at all.
On the high side, Georgia Tech reported that its Yellow Jackets football players garnered a total of 32 concussions in calendar year 2014, and Georgia Southern's Eagles reported 28 in 2012.

On the low side, two of the schools surveyed by the AJC said they had academic or calendar years in which their entire football teams suffered just one concussion each: The SEC's University of Arkansas Razorbacks in 2011-12 and the University of West Florida's nascent Division II football program in 2014-15.
But, as the reporters explain, those numbers can be misleading. First of all, not everyone agrees on what actually counts on a concussion.
Another factor: A number of public schools denied access to the data at all, claiming the information was either exempt from disclosure for privacy reasons or stating that its football program wasn't part of the university at all, but rather a separate non-profit.
FOIL shows how money opens doors in New York City
Laura Nahmias and Sally Goldenberg, writing for Politico, dig into thousands of emails released under a Freedom of Information Law request to show how a major donor to New York City Mayor Bill de Blasio had major influence.
Thousands of pages of emails, released in response to a Freedom of Information request, show Ross Offinger, de Blasio's top political fundraiser, was closely involved in the hiring and daily operations of the new mayor's City Hall before the mayor was even sworn in. Offinger, a prominent character in the recent corruption trial of union boss Norman Seabrook, was never a City Hall employee, but nonetheless vetted appointments, prioritized fundraising calls for the mayor's newly created political entity, and fast-tracked requests from donors to the highest levels of city government, the emails show. The emails, released the day after Christmas, further illustrate a city government comfortable in the blurred lines between campaigning and governing, outside consultants and government officials. They also belie previous statements from the mayor's office, which sought to distance itself from Offinger earlier this fall, when his name surfaced in connection with the Seabrook trial. Offinger was not accused of wrongdoing in the trial, but his sway over the administration was a central theme.
How did Pennsylvania estimate cost of new IDs? State office says public has right to know
Five years ago, a Pennsylvania Department of Transportation study found that taxpayers would have to invest $141 million to upgrade the state's IDs to be Real ID compliant - plus another $40 million a year in operating costs.
Nicole C. Brambila has a story on a Pennsylvania ruling that PennDOT must release the report, four months after it was requested by the Reading Eagle and as questions swirl about whether the price was improperly inflated.
The Reading Eagle submitted a Right-to-Know request Jan. 10 for the feasibility study, which PennDOT denied after a 30-day extension, saying the report reflected internal, predecision deliberations. On Feb. 24, the Eagle appealed to the Office of Open Records, which conducted a review of the PennDOT study and drafts. "In order for a record to be deliberative in character, it must make recommendations or express opinions on legal or policy matters and not be purely factual in nature," wrote Jill S. Wolfe, the appeals officer who issued the opinion. Wolfe added: "While the study may have been used to consider options regarding the implementation of REAL ID, the OOR has conducted an in-camera review of the study, and those deliberations are not contained within the study. Rather, the study contains the underlying factual bases for the deliberations, but not the deliberations themselves. Therefore, the information contained in the study is not deliberative in character."
Read the full story at the Reading Eagle.
And the winner is …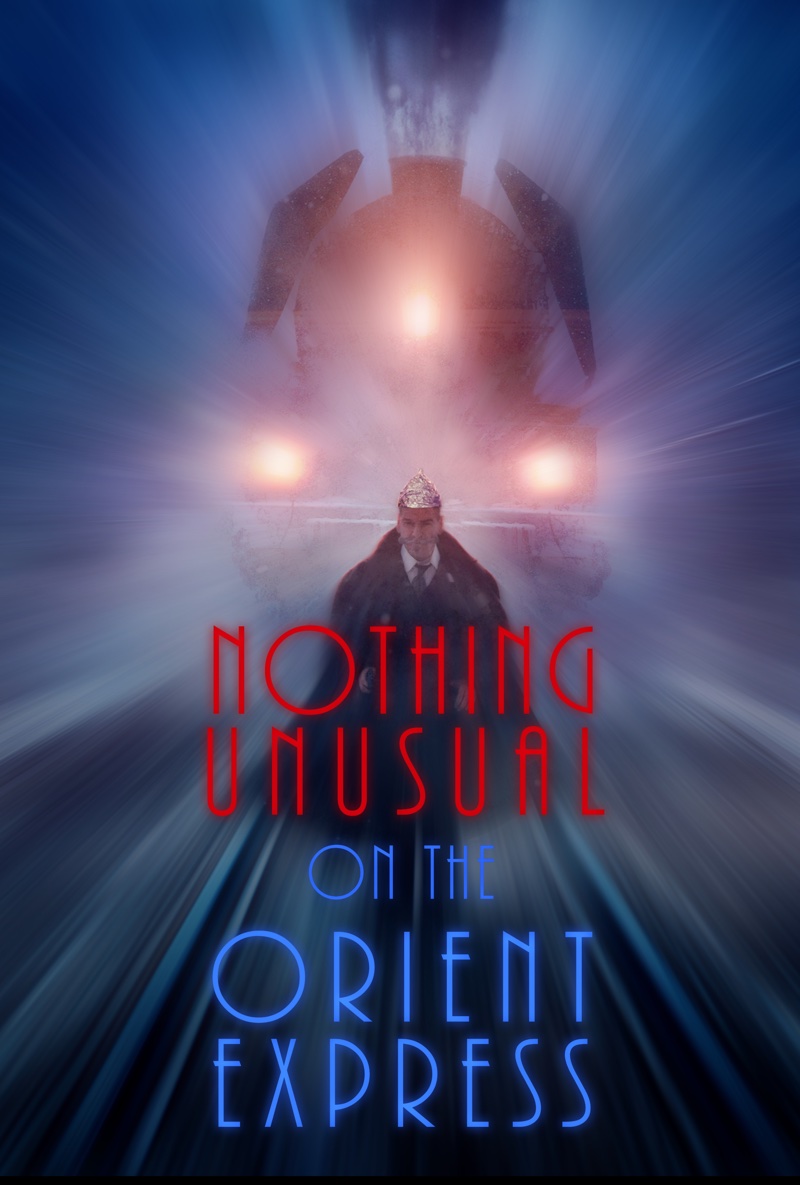 Congrats to Kirk Nelson, the winner of our #CIAaMovie contest and a copy of National Security Cinema.
The winning entry: Nothing Unusual On the Orient Express
Hercule Poirot has come to believe there is a conspiracy on board the Orient Express. When a passenger tragically dies of natural causes in his room, the deluded Belgian Inspector whips up the other passengers with a ridiculous conspiracy theory… (S P O I L ER A L E R T ) … Accusing all the passengers of working together to murder someone. I mean, what are the chances all those people would be working together, and no one would say anything about it? It's preposterous, really.
Congratulations and thank you to everyone who entered!
Seen a great FOIA-based news story? Let us know and maybe we can include it in our next round up! Send it over via email, on Twitter, or on Facebook.
---
Image by Yanping Nora Soong via Wikimedia Commons and is licensed under CC BY-SA 3.0