The FOIA round-up hits hard this week as reporters find thousands of records showing startling police use of force, lead infested army housing ignored for years and Environmental Protection Agency officials neglecting clean-up in cancer cluster communities.
See a great use of public records we missed? Send over your favorite FOIA stories via email, on Twitter, or on Facebook, and maybe we'll include them in the next round-up. And if you'd like even more inspiration, read past round-ups.
High Lead Levels
Blood test results released to Reuters this week via a FOIA request point to an alarming revelation for children on Army bases. The data shows children living on these bases have been exposed to hazardous levels of lead for years, with some being diagnosed with developmental disorder as a result of high lead exposure.
Reuters reports:
From 2011 to 2016, Brooke Army Medical Center in Texas – which processes blood tests from many bases nationwide – registered more than 1,050 small children who tested above the CDC's elevated threshold, the center's records show.
In addition, the report also notes that many Army bases across the country were not reporting lead test results for children tested at base hospitals.
Reuters said:
Just how many are tested across all military bases isn't clear. But for those who are, the results often go unreported to state public health agencies that attend to poisoned kids.
Read the full report here..
New Data in Police Brutality
The Intercept and the Invisible Institute have partnered together to compile the Citizens Police Data project, highlighting use of force misconduct against adults by the Chicago Police Department. The documents were released to the Invisible Institute through a FOIA request and date back to 1967.
LIVE NOW: The Citizens Police Data Project 2.0 #CPDP now has:
▪️shooting and use of force history
▪️officer names, ranks, awards, and salaries
▪️Chicago Police records going back to 1967.

Explore: https://t.co/8OBS2sFtDr#ChicagoPoliceFileshttps://t.co/BJYubGBqF5

— Invisible Institute (@invinst) August 16, 2018
The data includes more than 67,000 "tactical response reports" and finds alarming trends in use of force against young black men, among other findings.
Explore the full data here, and the Intercepts four part series here
Contaminated Community
According to documents released to the Indianapolis Star, EPA officials were aware of contamination at an industrial site in Johnson County for more than 30 years. The new data is shocking to many residents as more than 50 children in Johnson County have been diagnosed with a rare type of cancer over the last 10 years.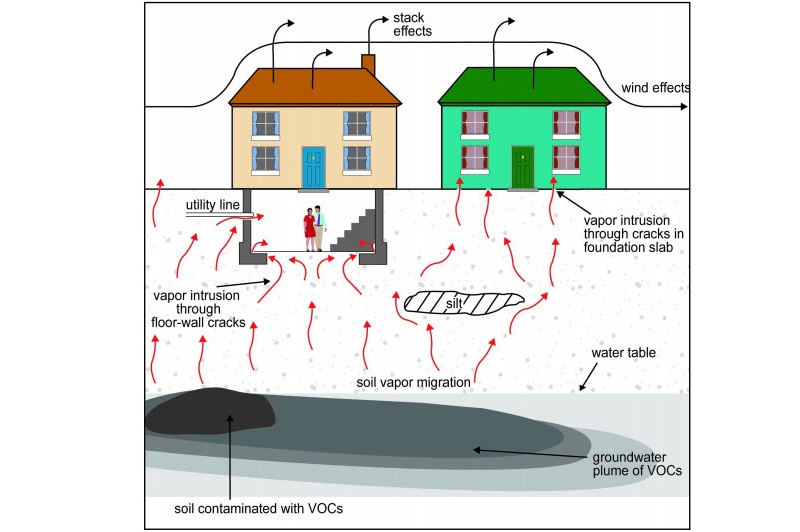 The Indy Star took a look at the new documents and found serious red flags including a 1995 memo from EPA noting that the effect of contamination could be significant after a sampling of the site was done in 1984.
Read the Indy Star's full report here.
Read a great FOIA-based news story we should highlight? Let us know and maybe we can include it in our next roundup! Send it over via email, on Twitter, or on Facebook.
---
Image by Mike Mozart via Flickr and is licensed under CC BY 2.0