Time moves at a different pace in the current FOI universe, and in keeping with tradition, we're wrapping up our annual race to the completed request, FOIA March Madness 2018, well beyond the 20-day mark.
For the uninitiated: For three years running now, the MuckRock crew has embarked on a relatively-informal, inarguably unscientific sorting and survey of 64 federal FOIA offices to determine which among them are able to fulfill their requirements under the law in the speediest, most efficient manner.
The brackets are broken out along something like instinctual lines by subject area; you'll find many of the law enforcement groups facing off, the financially-focused agencies against one another, the departments tasked with regulating aspects of our day-to-day American existences in contest.
This year's request was a multi-part quest explicitly for "talking point" materials - press directives or other memos related to how agencies should be dealing with the media and the public.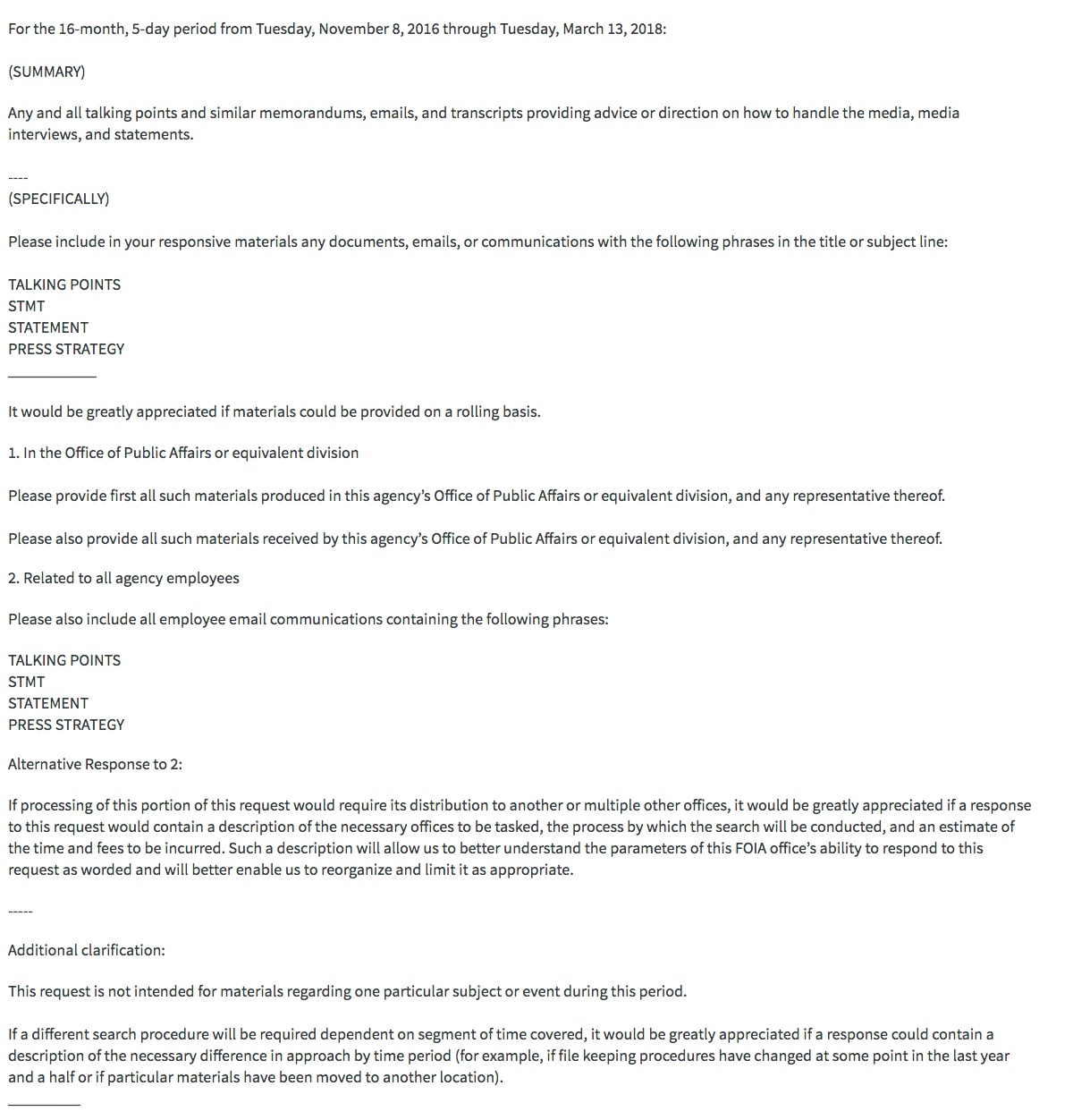 Many agencies explained off the bat that this was a problematic ask; to search every email address associated with all employees in many of these agencies would take months, if not years, across offices throughout the country.
Nonetheless, we've had many active offices working with us to get to the core of our inquiry, and with those agencies, we provided revised requests limited by particular names or regional offices. Now, 44 days after we filed our initial requests, we're ready to announce which competitor, through the power of bracket eliminations and internal computing systems, has taken the top spot.
The esteemed title of FOIA March Madness Champion 2018 goes to …
The Securities and Exchange Commission!
This is the second year the SEC has taken the title, in no small part, it seems, due to a system that helps them handle 13,000+ requests per year. Though the National Park Service was well on its way to finishing the refined request, the SEC was able to wrap up its requirements before today's announcement, primarily providing subject lines and senders for hundreds of Office of Public Affairs emails.
Next week, we'll be taking a closer look at the competition across participating agencies. Until then, take a moment to look through our contenders' responses, and let us know if you find anything fun or notice any interesting patterns. March Madness may be over, but we'll hope, as other agencies continue to complete their requests and the public picks over the pieces, that there will be something to learn from the process and the peek at the behind-the-scenes p.r. operations.
The SEC's release from 2018 is embedded below and read the rest on the request page.
---
Image by Lawrence Jackson via Obama White House Archives