"Follow the money" is great on paper but can often feel tedious in real life, but this week there were a number of great examples showing how following a paper trail, whether documents regarding the incorporation of a religion or a parking ticket database, can lead to interesting stories.
If you're feeling inspired, file a public records request of your own. And if you find a FOIA story worth sharing, send it over via email, on Twitter, or on Facebook, and maybe we'll include it in the next roundup.
Religion 2.0?
Mark Harris, a MuckRock Thiel Fellow and all-around excellent public records investigator, has made yet another surprising discovery: Anthony Levandowski, ousted self-driving car executive, has moved on to starting his own religion, called Way of the Future.
"Its purpose, according to previously unreported state filings, is nothing less than to 'develop and promote the realization of a Godhead based on Artificial Intelligence,'" reports Harris.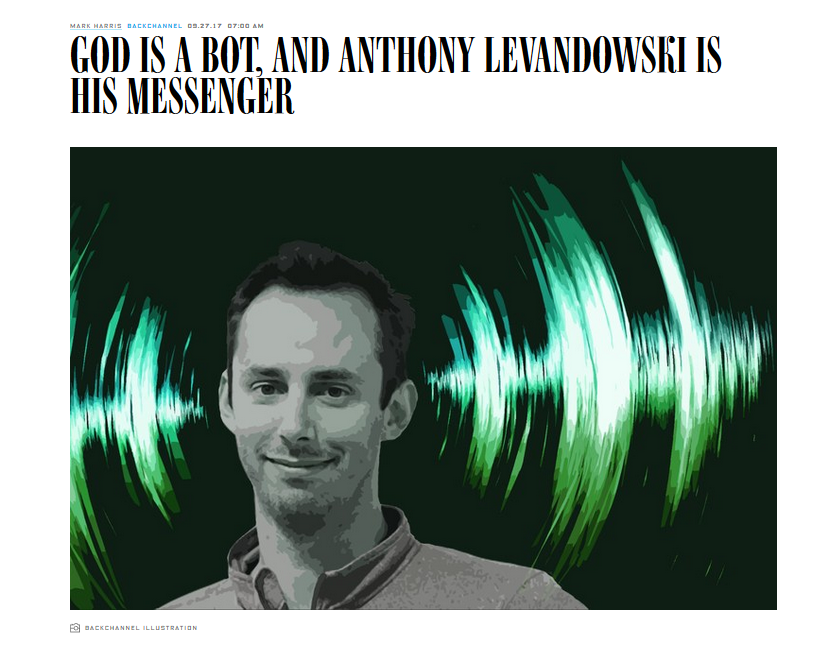 The story is a good reminder that states have all sorts of fascinating filings, and that often times nobody is looking at them with a critical eye for interesting stories. In this case, the filings for Way of the Future were first made in 2015.
It's also not the first time Harris' requests have made waves for Levandowski. In fact, it was one of his public records requests that tipped off Waymo that Otto's autonomous vehicle program had some startling similarities to their own, which would ultimately lead to Waymo suing Uber-owned Otto - and pushing Levandowski out of Uber entirely.
The high cost of retirement - for state pension plans
David Sirota, Josh Keefe and Lydia O'Neil at International Business Times have a good look at how the money flows in New Mexico, with pension funds donating $1.2 million to groups supportive of Republican Gov. Susana Martinez while collecting at least $14.3 million in fees from the state — and likely much more that's shielded from public disclosure.
Those kinds of donations are not even supposed to be permitted, but some regulators have essentially thrown up their hands:
Several days after the IBT/MapLight report was published, NMERB executive director Jan Goodwin wrote an op-ed arguing that the governor does not influence investment decisions but conceding that pension officials are not enforcing anti-corruption rules, which are designed to bar financial firms from donating to officials like Martinez, who control appointments to pension boards. "The Educational Retirement Board doesn't police campaign finance laws because it has neither the enforcement authority nor the resources or expertise," wrote Goodwin.
Read the full investigation here.
Digging into parking ticket data
Money doesn't always have to be counted in the millions to be interesting to people, though. One request always seems to generate interest in cities and towns: Parking ticket data.
David L. Harris of Boston Business Journal has a great example of how you can explore data sets like this: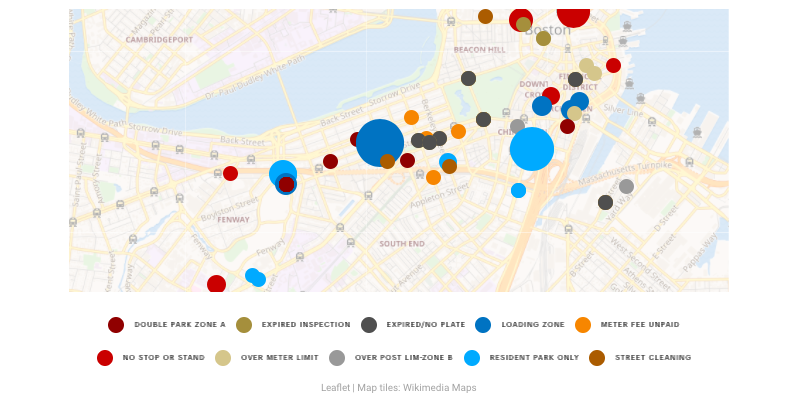 You can also take requests for parking ticket data a step further, asking for information on ticket appeals, for example, or who is getting their tickets completely waived.
You can even get ancillary data, such as the parking ticket art design embedded below, which was received through a public records request.
MuckRock book club lives!
MuckRock Book Club officially kicks off next month with Tim Weiner's Legacy of Ashes, an expansive tour through the Central Intelligence Agency history.
Winner of the National Book Award and numerous newspapers' "Best Books of the Year" list, Weiner's survey is noted as one of the most comprehensive available of the secretive government service, but the Agency argues in its own review that "the errors of fact in Legacy of Ashes are numerous and of the kind that a half-way diligent graduate student would spot."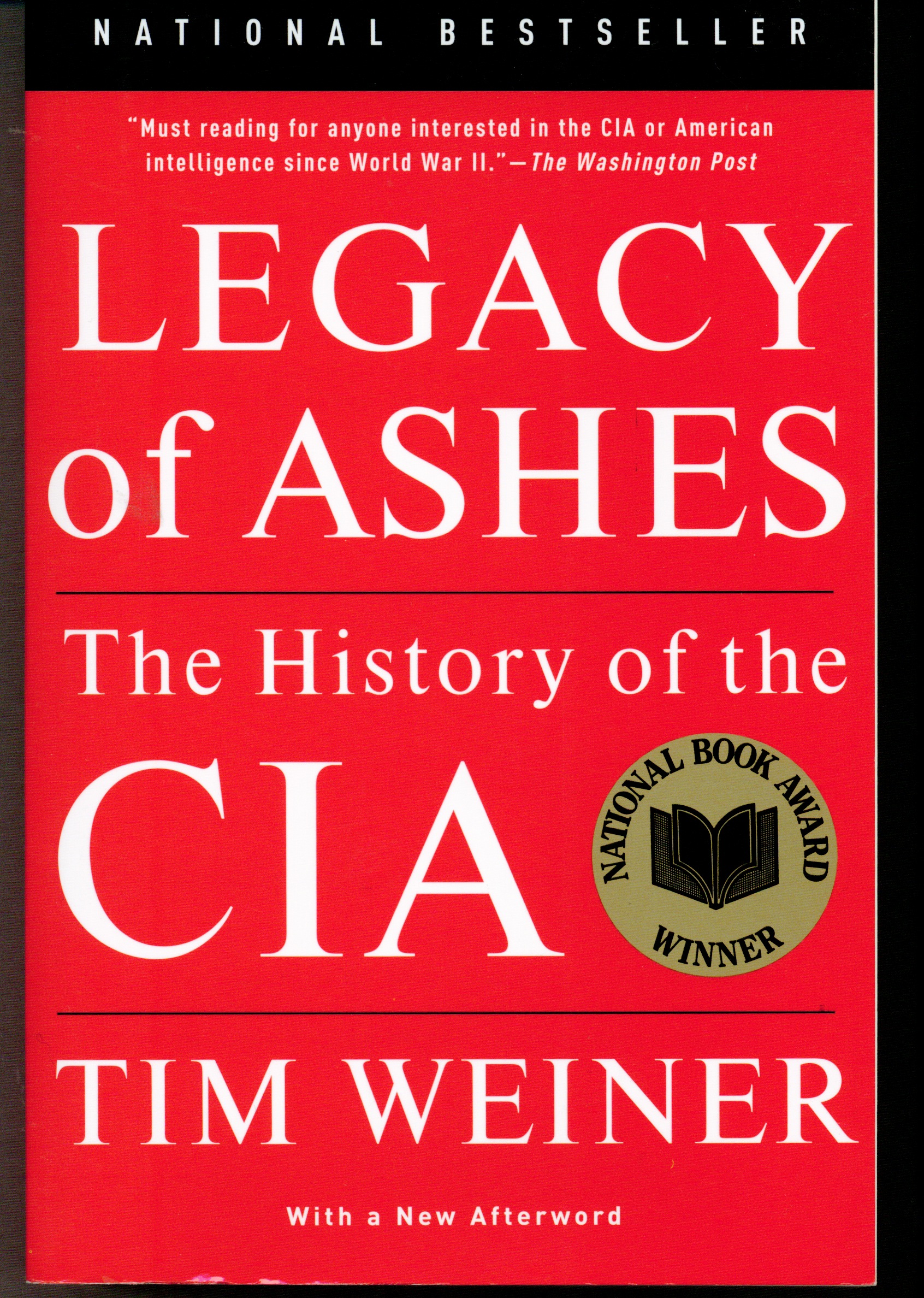 There will certainly be plenty to discuss and learn, and we hope you'll join us at 4pm Eastern on Thursday, November 2nd on Slack, where we'll be discussing Part One and Part Two, which cover the Agency through Truman and Eisenhower (we'll be saving the other parts for December and January). If you're not already on the MuckRock Slack, learn more and join here.
See a great use of FOIA or have one of your examples you'd like to share? Send it over via email, on Twitter, or on Facebook, and maybe we'll include your story in the next roundup.
---
Image by Ildar Sagdejev via Wikimedia Commons and licensed under Creative Commons BY-SA 2.0.