When we first looked at Cesar Chavez's FBI file, the Bureau was questioning the young labor organizer's integrity. Decades later, a different Department of Justice component cast doubt on Chavez and the union he ran - even going so far as to suggest they had bombed themselves for the "publicity."
In November 1973, a representatives of Chavez's United Farm Workers Organizing Committee telephoned the FBI, and reported that somebody had just bombed their office in Hollister, California.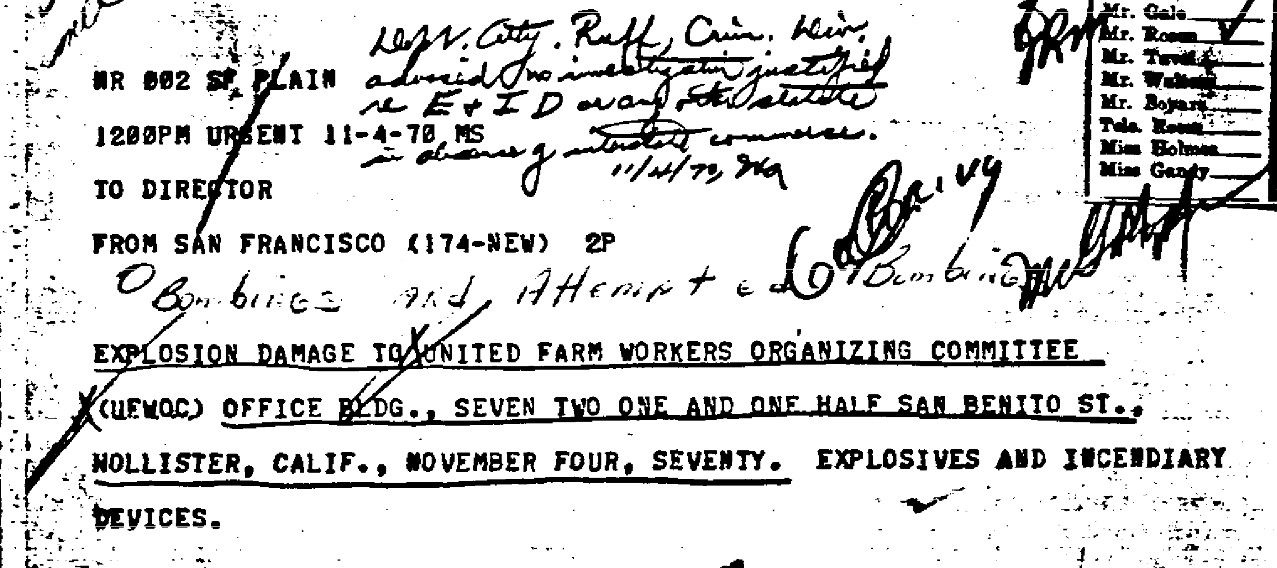 Nobody was injured, but the explosives - which appeared to have just been hung from the doorknob - had done roughly $500 in damages and blown a two-foot hole in the abode.

Although no group took responsibility for the bombing, the FBI noted that a "controversial" group like the UFWOC is bound to have made some enemies.

While the Bureau has handed more than its fair share of bomb threats, bombs that actually go off are a whole different deparment, and the agent in charged ended up passing the case on to lesser-known "Explosives" branch of the Alcohol, Tobacco, and Firearms Department (ATF) (Later known as the Bureau of Alcohol, Tobacco, Firearms and Explosives).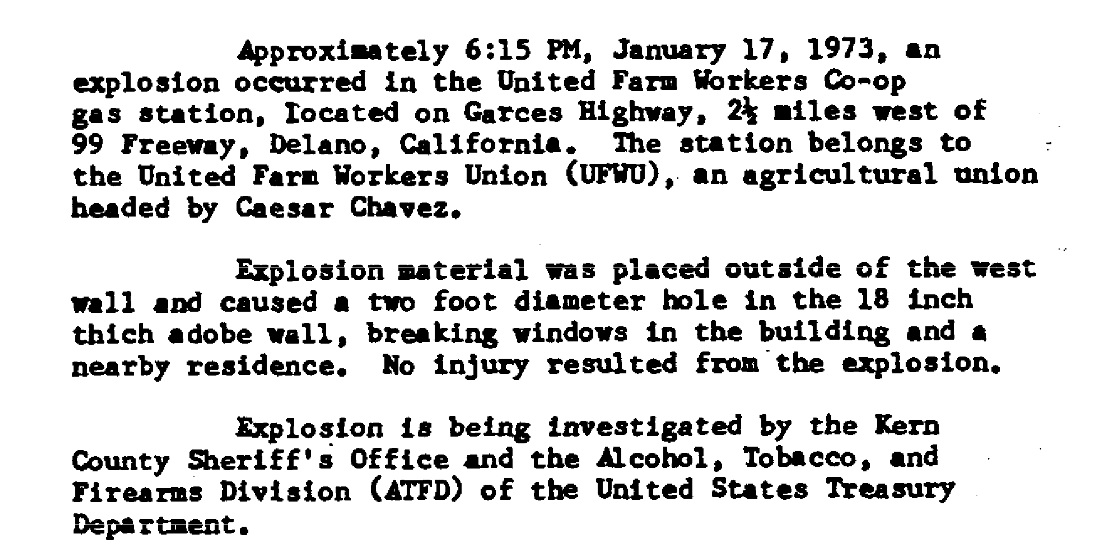 A few months later, the FBI checked back in on the case - and indicated that the two agencies might disagree a bit on detective methods.

Never before has an underline had such obvious overtones.
Unfortunately, that's where the investigation - and the file - ends, so we'll never get to know if they ATF every manged to crack the case. Read the full investigation embedded below, or on the request page.
---
Image via Wikimedia Commons and is licensed under CC BY-SA 4.0