After the Office of Government Ethics responded to Donald Trump's announcement that he would divest from his businesses to avoid conflicts of interest as president with a series of bizarre, seemingly sarcastic tweets, the Office was inundated with reporters asking if the account had been hacked.

A FOIA by CJ Ciaramella for communications surrounding the incident confirms two things.
First, that the tweets were intentional …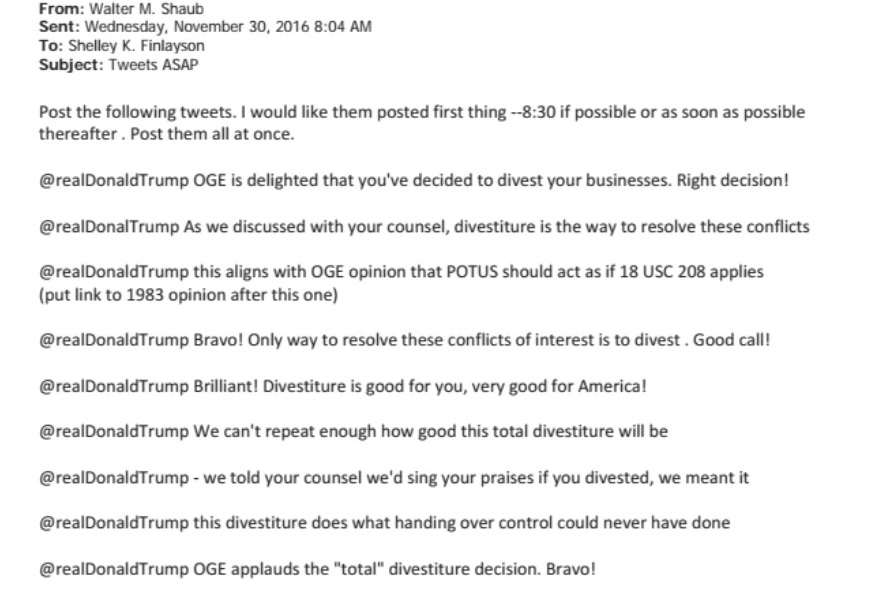 and second, the OGE isn't 100 percent sure how this Twitter thing works.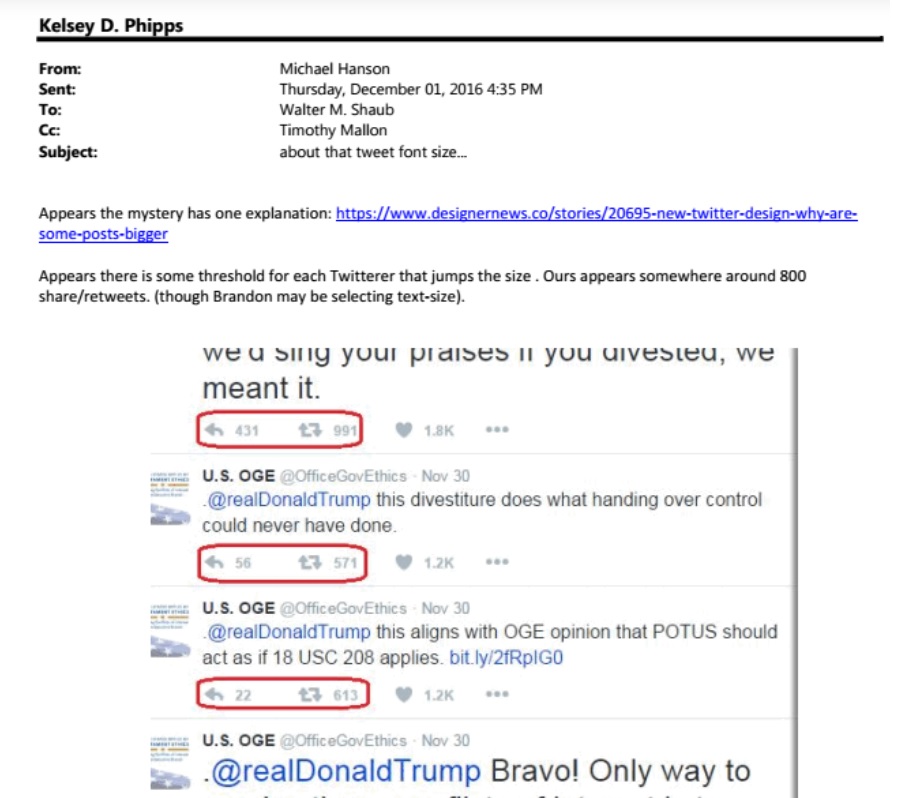 This brief exchange, buried in the 350+ pages released by the OGE, reveal the extent to which the agency was biting off more than it could chew - if you're unironically using the term "Twitterer" and freaking out over font size, you're not going to be ready when the the tweet hits the fan.
Read the OGE's full release embedded below, or on the request page.
---
Image via US OGE Twitter