Looking for something a little different for Valentine's this year? Or maybe just a great excuse if you're running a bit late? FOIA to the rescue - this Valentine's, we have an array of options from single FOIA-themed cards to a gift set for the public records lover in your life all the way to card packages for the whole bureau.
For those looking for the whole package, we now have our magic unredacting mugs back in stock, and have a special bundle just for Valentine's Day: Your choice of card, a magic unredacting mug, a FOIA poetry magnet set AND some stickers, all for just $30 plus shipping.
In case you missed them, here's the mug in action:
Our unredacting FOIA mugs in action: https://t.co/6qBNkgiAhf pic.twitter.com/nKauIUoc3S

— MuckRock (@MuckRock) December 20, 2016
Plus you get the magnets, stickers, and a limited edition card - on sale only until Tuesday, February 7th, at 5 p.m., so we can ship them Wednesday morning.
Here are the cards: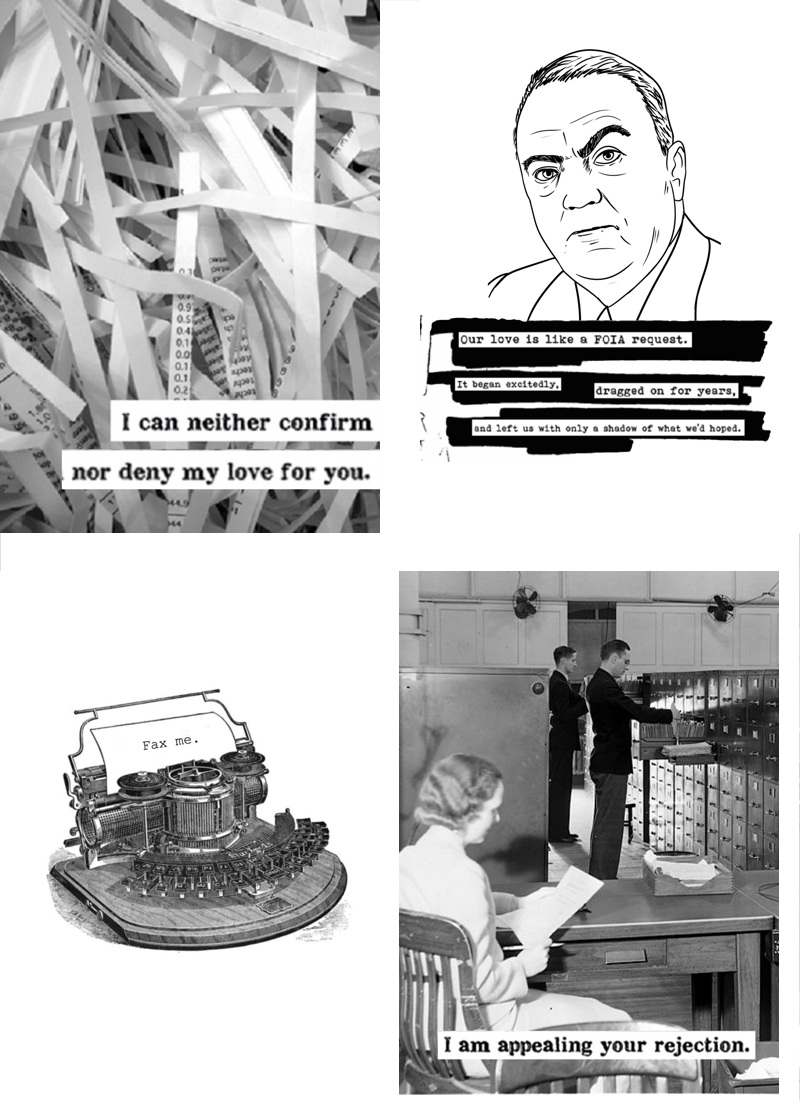 You can also get just the cards - with discounts for 4-packs and 12-packs - here:
Or, if you're on a freelancer budget, you can download the original designs, and consider making a donation to help us keep the FOIA love alive all year long:
Have a FOIA Valentine's design of your own? Let us know with the #FOIAentinesDay hashtag!
---
Images by MuckRock Staff