Sixty days ago, President Donald Trump, ahead of his first address to the joint bodies of Congress, issued an order regarding the use of regulations by our federal agencies. Insisting that a core concern of the American people includes the overregulation of activities, corporate and citizen alike, Executive Order 13777, he claimed, would "lower regulatory burdens on the American people by implementing and enforcing regulatory reform."
The strategy was detailed in an earlier order, E.O. 13771, and mirrors a sort of "Momma's cleaning house" approach: for every one regulation that is created, two must be eliminated.

According to the orders, each federal agencies should have decided by today the individual who will lead the efforts to reduce the purported-over regulation, White House discussion of which thus far has failed to grapple with the intentions that brought some of them into existence.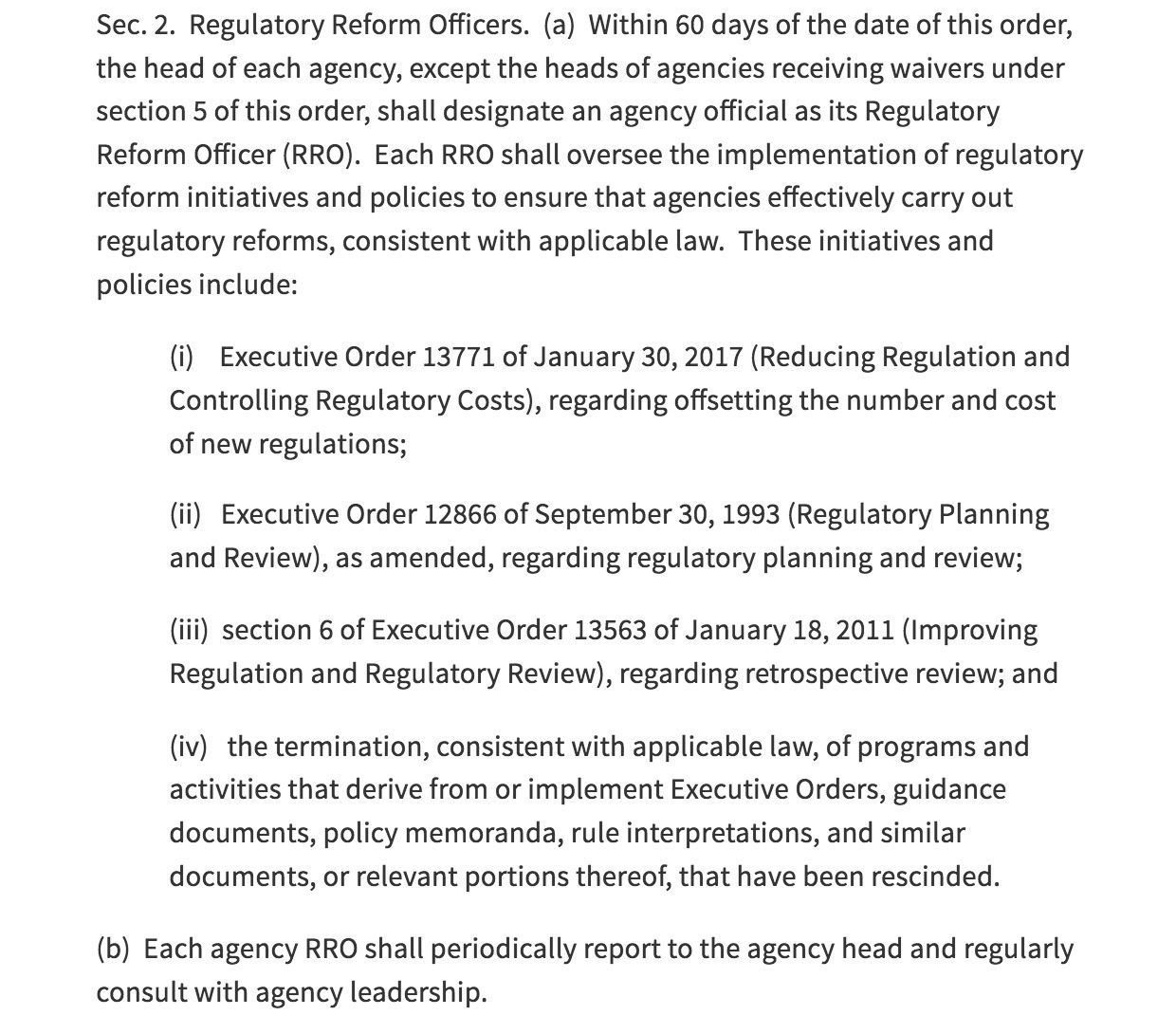 One particular regulation that the President cited in his late February speech to Congress - "a regulation that threatens the future and livelihoods of our great coal miners" - was overturned early on in the new administration in a move to save jobs, despite the environmental importance of the rule to prevent the pollution of thousands of streams.
MuckRock is eagerly awaiting developments in the proposed regulatory slaughter. We've submitted requests to the top executive branch agencies. You can follow them from the request page.
---
Image via Wikimedia Commons