Records released to Kevin Zeese show that in 2011, the FBI's Memphis field office hosted an intelligence briefing for the local Joint Terrorism Task Force.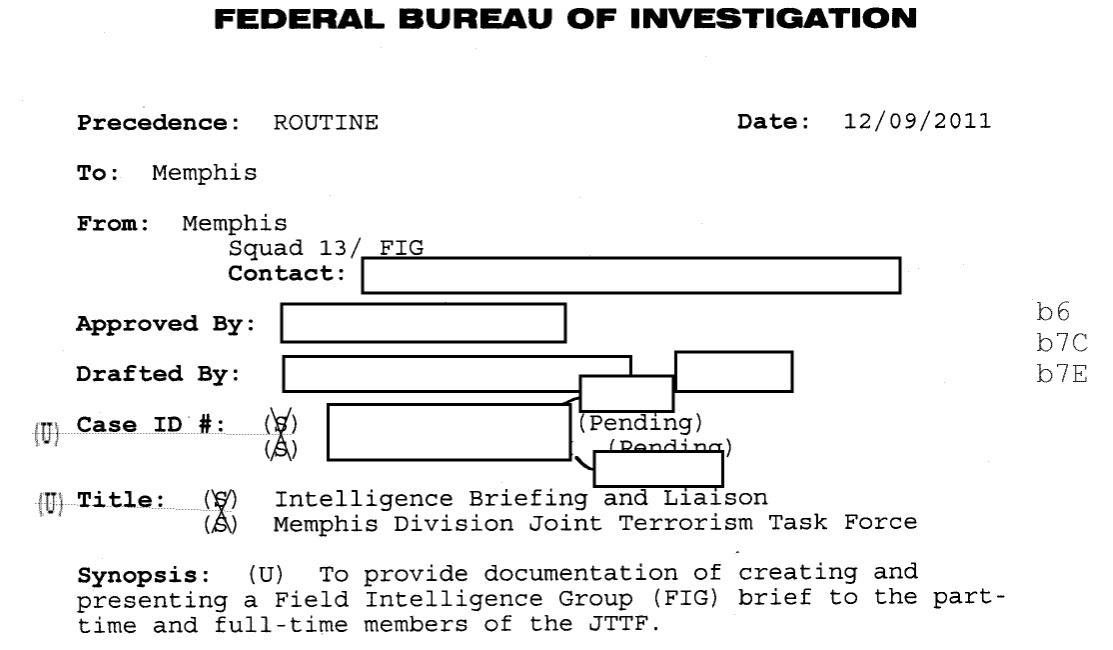 Topics included the latest issue of Inspire magazine,

a string of "white powder" letters …

and updates on the notorious domestic terror groups Aryan Nations, Anonymous, and Occupy Wall Street.

Although the briefing doesn't include any details as to what exactly those last two have done to deserve a billing with a white supremacist group, a later bulletin prepared for Richmond warns that Anonymous might target the financial sector with a DDoS attack …

and that Occupy, while explicitly nonviolent, has been known to commit the heinous act of "moving into an area outside of the designated space."

Meanwhile, the Aryan Nations have actually killed people, but hey, who's counting.
For more on the FBI's monitoring of Occupy, check out work by Partnership for Civil Justice Fund and Truthout, the latter of which was by friend of MuckRock and FOIA terrorist Jason Leopold. Read the full briefing embedded below, and the rest of the FBI's OWS files on the request page.
---
Image via Wikimedia Commons and is licensed under CC BY 3.0