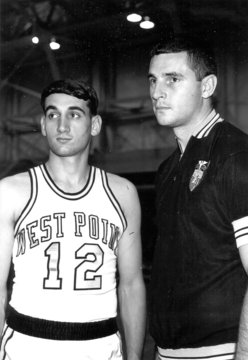 Cheer him or boo him, Coach Michael Krzyzewski of the Duke Blue Devils is one of the winningest coaches in college basketball history. Tomorrow's NCAA Division 1 season tip-off will be ushering in his 37th season, and he's slated to be at the helm for at least the next five years.
But before he led the Devils to 12 Atlantic Coast Conference regular season appearances, 21 consecutive tournament appearances, and five NCAA championships, inspiring discipline and drive in aspiring ballers, Coach K was a hoops star in his own right at West Point and during his time in the Army.
MuckRock user Kevin Draper decided to look a bit more into the military past of one of the most successful college sports leaders, and last year made a request to the National Personnel Records Center, which holds materials of former service members.
Though under FOIA one typically isn't entitled to the private information of a living person, there were a few non-basketball related pages that could be provided.

For one, there's this poor photocopy of his official mug.

As well as a summation of his education and accolades, indicating that Coach K is a sharpshooter on-and-off the court …

and a roundup of his assignments while in the armed services, beginning with those four years at the end of the sixties he spent at the U.S. Military Academy and ending with his discharge on June 10, 1974.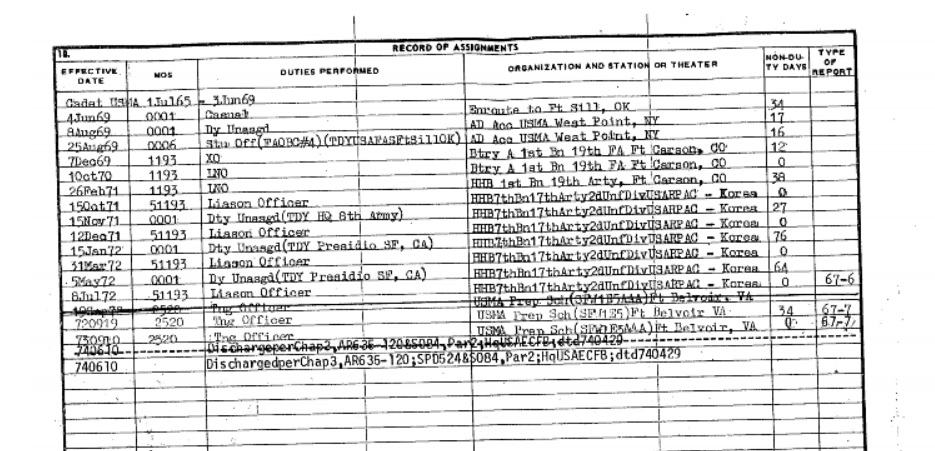 Though that's all the record can show for now of the five years Coach Krzyzewski spent between Colorado and Korea during the Vietnam War, you can learn more about your favorite public veterans or your favorite public sports teams by filing a FOIA today.
Read Coach K's files embedded below, or on the request page:
---
Image via Wikimedia Commons and is licensed under CC BY 3.0