In June of 2014, we announced what was then our first lawsuit: we were suing the Central Intelligence Agency over access to the CREST database, as well as a variety of metadata regarding how that database is used.
CREST serves as the CIA's vast database of declassified information, much of which dates back through the Cold War. It currently includes over 13 million pages of records.
We're pleased that after a little over two years, our suit will result in greater public access to an important historical resource. That fight was led by the inimitable Kel McClanahan of National Security Counselors, who represented us pro bono.
The case has taken a number of twists and turns over the years: Last year, in a filing, the CIA said that it would need six years to release all the documents , which are all publicly available now - but only if you go to a National Archives facility in College Park, Maryland.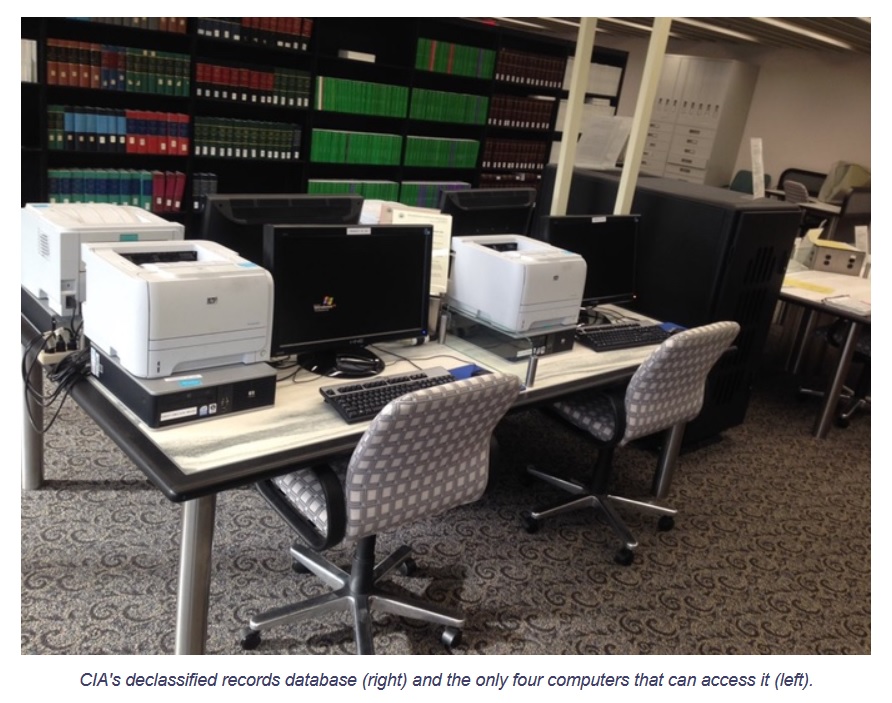 Then, earlier this year, impatient with the long wait, Michael Best (a very active MuckRock user) launched a Kickstarter to raise funds to go to that facility himself and manually scan in all the documents the CIA was stalling on releasing .
That effort was halted in October when it became clear the CIA was going to (reluctantly) post the material itself, and Best put together a good background on CREST, what it contains, and some of the potential pitfalls of the way it looks like the data will be released.
Then on November 18, the CIA's Litigation Information Review Office finally threw in the towel, bumping up the release significantly to just next year.
From their filing:
The CIA anticipates that the entire CREST database will be publicly available online in an electronic reading room within the next year, and is preparing to commence uploading documents to that reading room on a periodic basis beginning in the first quarter of 2017.
We're pleased that the CIA has finally agreed to a reasonable timeline and look forward to this release helping the public better understand not only the operations of the CIA, but also their world through this unique and important public resource.
"Forcing people to travel to College Park, MD during bankers' hours and print out page after page of records just to do historical research was an obnoxious and antiquated way for the CIA to pay lip service to transparency without actually allowing meaningful public access to their records," McClanahan wrote me in an email. "I am happy to have been part of the effort to nudge them along into the 21st century."
The full filing has been embedded below:
---
Header via CIA's Flickr. Image of CREST courtesy of Mike Best.