It's a running joke that DEF CON - Las Vegas' annual gathering of notable members of the hacker community - is a rather obvious target for nosy government agencies. So much so, that the conference has made it into a contest: spot the fed, win a t-shirt. While organizers insist it's all in good fun, FBI files released this week show the agency is not amused.
MuckRock user Martin Peck requested all files that the FBI had on the conference, and he received three responsive documents covering three separate years - 1995, 2000, and 2004.
The earliest file, from the conference's third year, shows the FBI deciding that an annual hacker conference is probably something they should be looking into.
The 2000 file is a lot more interesting; after a couple pages of synopsis, which note that the conference has grown in prestige and popularity over the years, making it an even higher profile target, you get this bit of bitterness:

Ouch. Somebody didn't get their shirt.
In a bit of FOIrony, the file contains a copy of the Spot the Fed contest rules …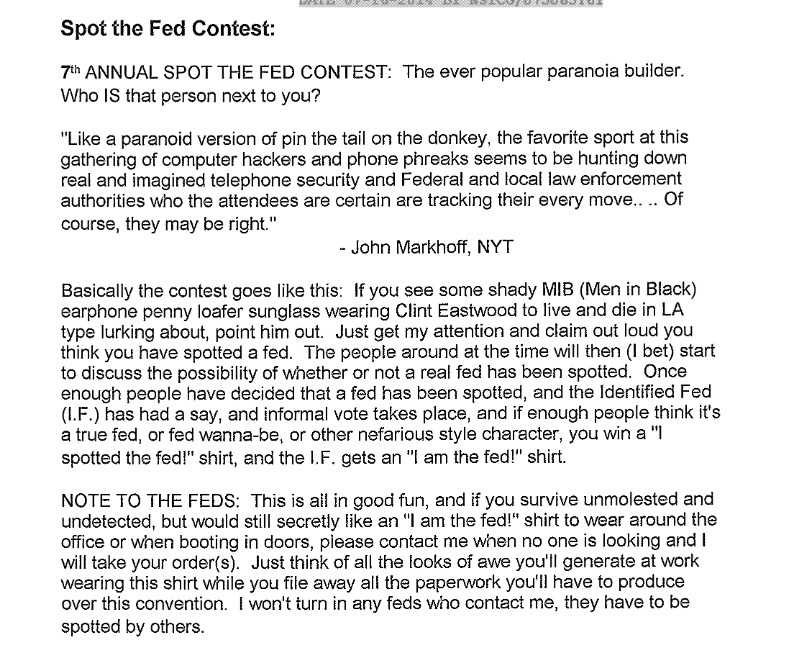 including the facetious aside to feds offering t-shirts in exchange for agency coffee mugs.

Alas, there is no indication in the files that the feds took advantage of this generous offer.
As a bonus, near the end of the document there's some hand-written notes indicating that the FBI agents writing up the file were experiencing serious technical issues: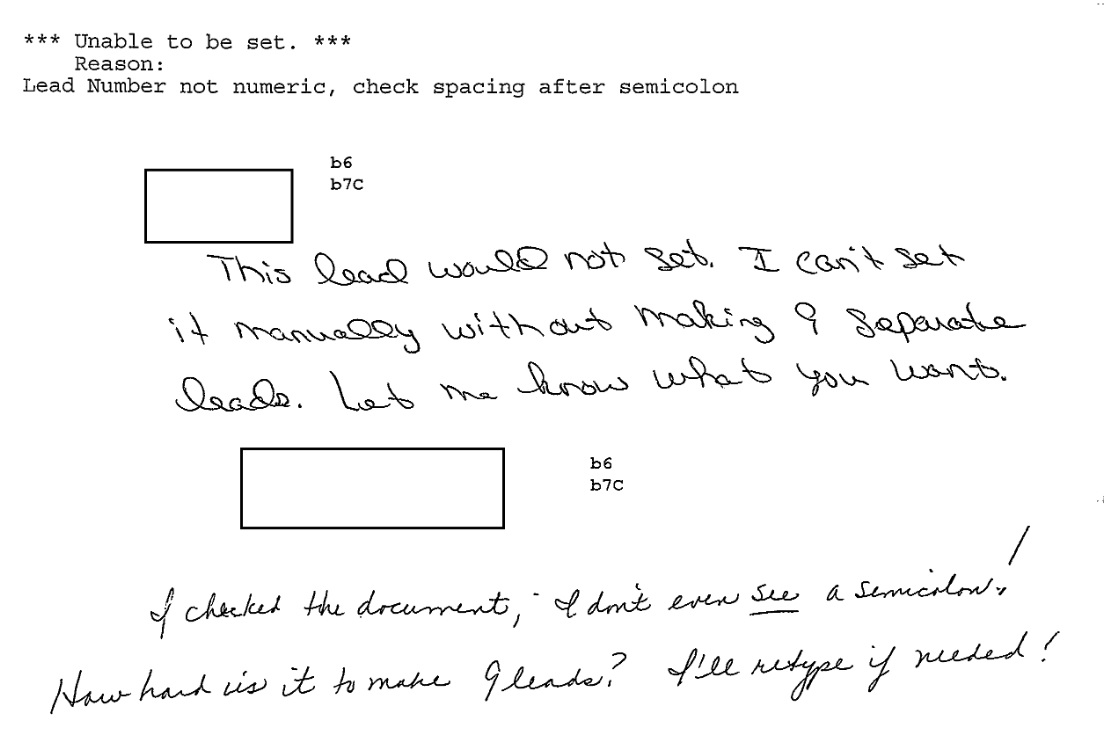 The 2004 file consists mainly of printouts from DEF CON's webpage and doesn't mention the contest at all.
There's clear indication that agents were in attendance, however, so if anyone who was there witnessed a confirmed t-shirting, let us know!
The file from 2000 is embedded below, and you can read the other files on the request page. And if anybody from DEF CON is reading this, and there's a few leftover shirts from this year, MuckRock would be all about that.
---
Image by Prosavage2600 via Wikimedia Commons