Ferguson PD release protest hit and run incident report
Report redacts the name of suspect, not of the victims.
Back in September, MuckRock user Phil Mocek responded to a video of a black SUV allegedly hitting Ferguson protestors by filing for the incident report. Last Friday, as part of a larger document dump, that report came in.
As Mocek himself pointed out, the report redacts the suspect's name, but does not extend the same privacy to the victims.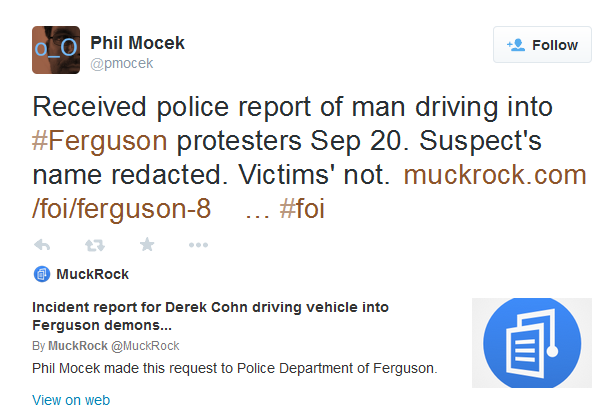 Read the report embedded below, or on the request page [here](https://www.muckrock.com/foi/ferguson-8837/incident-report-for-derek-cohn-driving-vehicle-into-ferguson-demonstrators-2014-09-20-ferguson-pd-13579/#):