Last week, MuckRock received over 500 pages in documents from the FBI file of the late Sun Myung Moon, religious leader of the cult-like Unification Church.
The files were originally requested two years ago by MuckRock's Inkoo Kang.
Moon, who died of respiratory failure in 2012, amassed a great deal of power in the business and media worlds as the founder of News World Communications.
At the height of his popularity in the 1970s, Moon claimed over 5 million followers (termed "moonies"), a figure which has now fallen to just thousands. The Unification Church took a vehement stance against communism while heralding intercultural marriages as the solution to world peace, often sanctioning the marriages of complete strangers.
Along with his widespread influence, Moon also attracted controversy - his file details allegations of slavery and involuntary servitude, death threats against Moon's son, arson, and possible kidnapping of church members.
The most serious charges against Moon and the Unification Church involve the possibility that the organization forced church members into some form of slavery via the sale of "trinkets."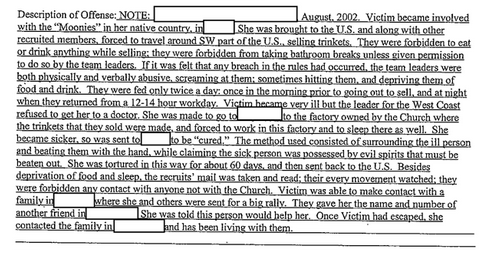 The FBI closed the case after an unsuccessful investigation.
Another collection of documents details the alleged kidnapping of a Church member by their parents, who were alarmed by recent negative press.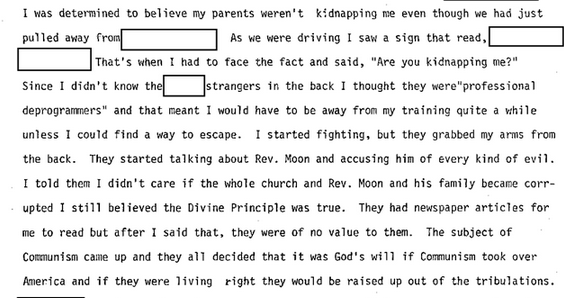 In a lengthy narrative, the victim explains that "deprogrammers" attempted to brainwash them of their adherence to Moon's teachings, calling the events "hellish and terrifying experiences."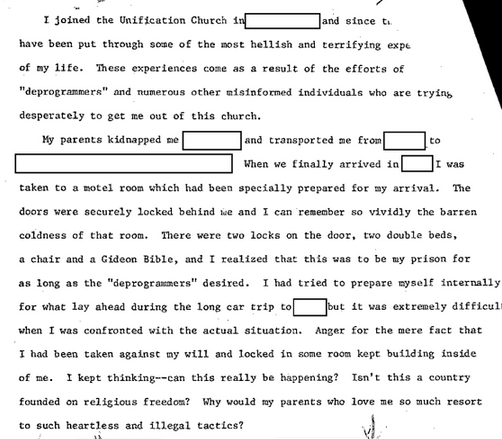 Additional documents detail dramatic threats against Moon's son in the name of world peace and a possible case of arson of a Church church retreat in upstate New York.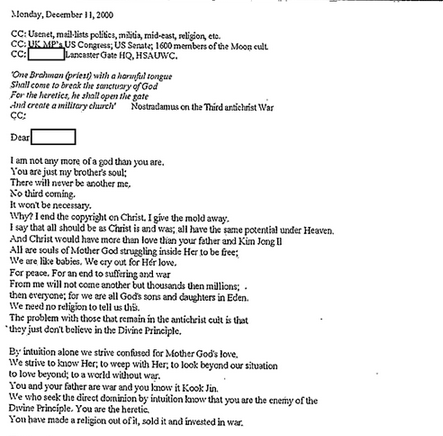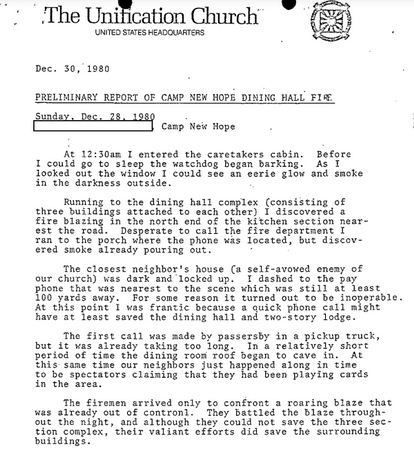 The file containing the arson incident - and its potential connection to the KKK - is embedded below.
With over 500 pages, these incidents only scratch the surface. Read the docs yourself on the request page and let us know what you find at info@muckrock.com.
---
Image via Wikimedia Commons