On April 3, 2012, the day Kendrick Lamar released LA anthem "The Recipe," the city was comfortable in the mid sixties, the Lakers just managed to edge out the Nets, and no women were arrested for marijuana possession.

Later that month, there was a spike in citations issued to females, exclusively juvenile, on April 20.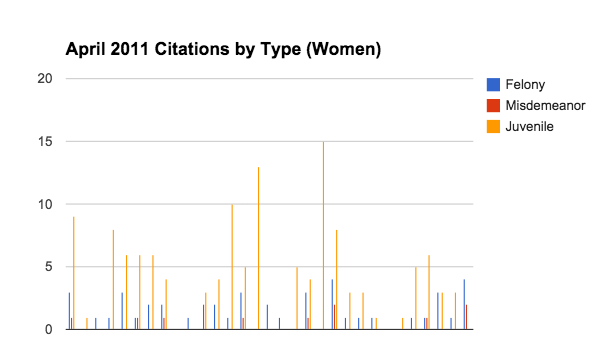 Inexplicably, a similar phenomenon had occurred the previous year.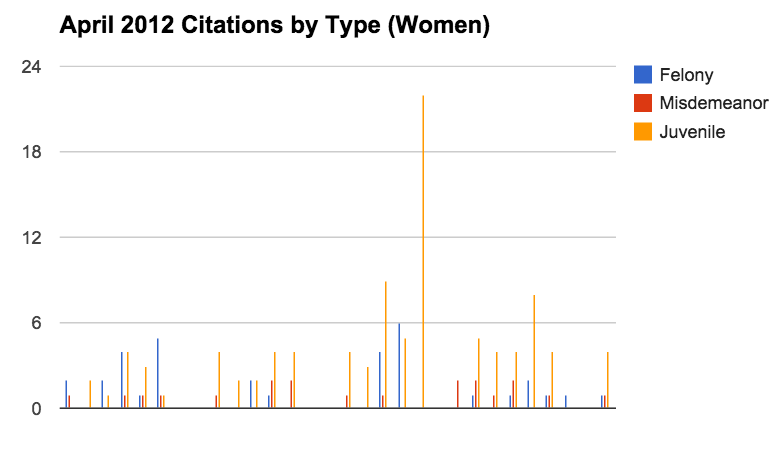 These fun facts were brought to you by California's marijuana citation data, requested by MuckRock user David Maass.
The information covers 2011 to 2013, the only complete years thus far affected by State Senate Bill 1449. In his last months in office in 2010, Governor Schwarzenegger signed the bill, which made marijuana possession of up to one ounce an infraction on par with a traffic violation.
The spreadsheet, which was complied by the California Department of Justice's Criminal Justice Statistics Center, includes the date, agency, and offense level of each citation and age, race, gender of its recipient.

The data set remains limited and inconclusive, but the numbers can be rearranged with inconclusive results but with potentially fruitful suggestions for further lines of inquiry, such as the steep drop between 2012 and 2013 in the number of citations issued by the Non-San Fernando Valley element of the Los Angeles Police Department.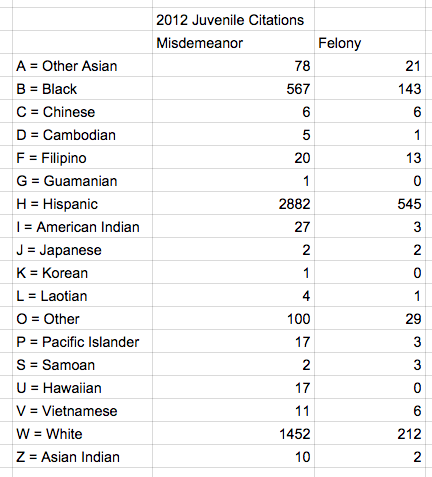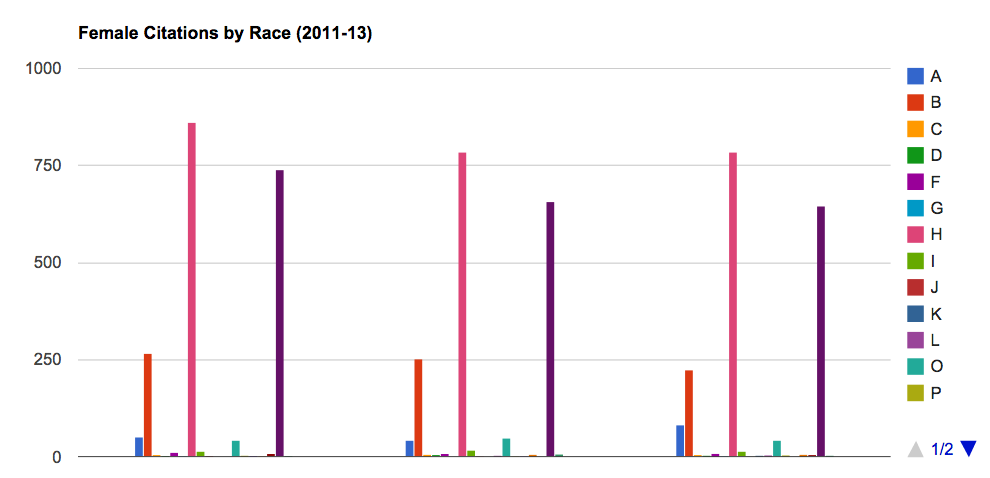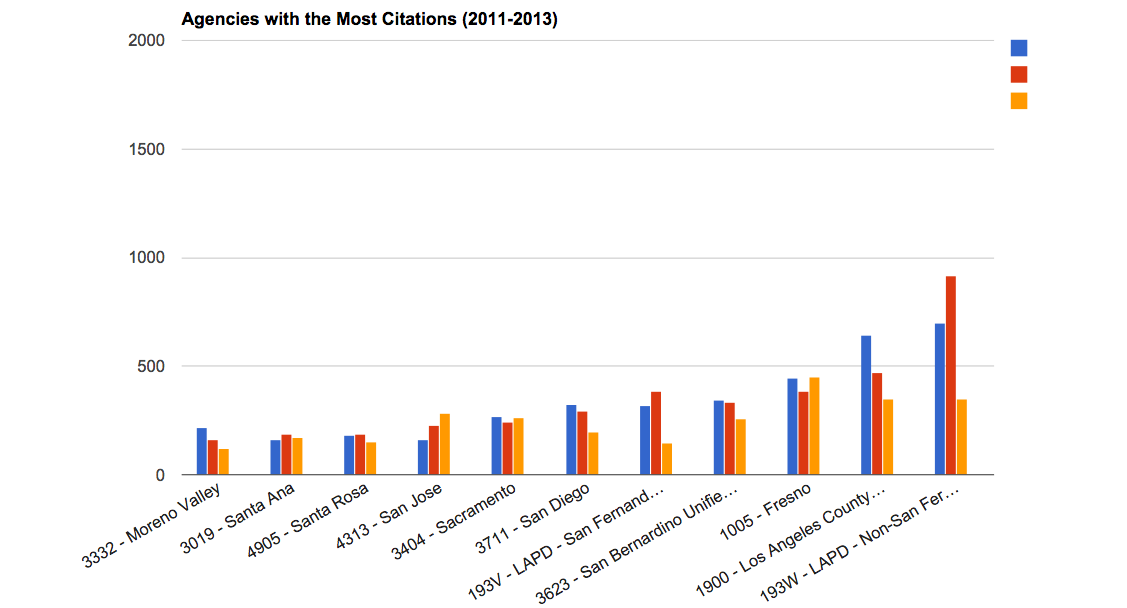 Take a look at the spreadsheet yourself on the request page, or download it directly here.
As always, let us know what you find at info@muckrock.com.
---
Image by Bogdan via Wikimedia Commons and is licensed under CC BY-SA 3.0