MuckRock user Rich Jones recently received documents from the Defense Intelligence Agency regarding North Korea's nuclear program.
The report dated 18 April 2013 outlines a series of questions to determine a state's nuclear threat level.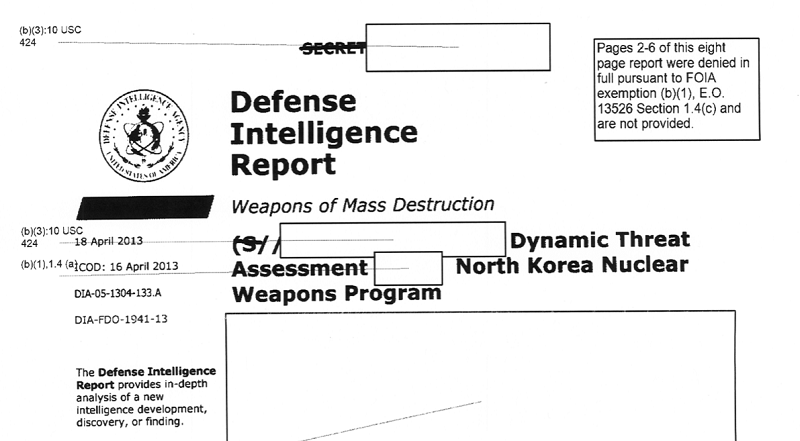 The DIA makes note of sanctions imposed on North Korea by the United Nations Security Council in 2006, 2009, and 2013. It also cites "open source reports" that claim Pyongyang gave assistance for nuclear programs to both Libya and Syria: to Libya, by providing uranium hexafluoride via the network of Pakistani scientist, Abdul Qadeer Khan and to Syria by offering reactor technology.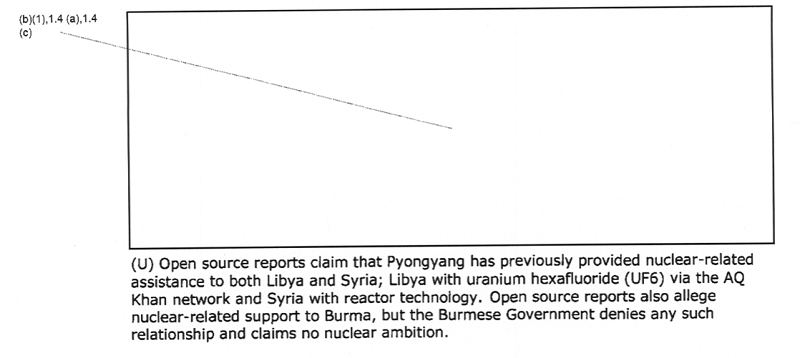 Read the full file embedded below, or on the request page.
---
Image by Roman Harak via Wikimedia Commons and is licensed under CC BY SA 2.0