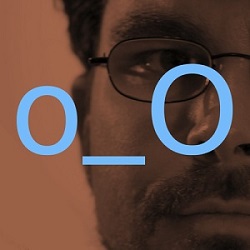 With nearly 300 requests under his belt, Phil Mocek is one of MuckRock's most prolific users. Here, he shares how he's used public access to show governmental duplicity, gives his advice for first-time requesters, and talks about some of his favorite requests — and what he would have done differently.
You're a self-described activist on a number of issues, from drug policy reform to civil liberties. How did your activism intersect with public records requests, and how often do you see this areas overlapping?
The things that motivate me to dedicate my spare time to pushing for political and social change often involve governmental infringement upon individuals' liberties. Whether government staff are at the root of some problem or not, we're typically going to need their involvement in order to bring about significant change. So a view into their operations, either to expose malfeasance or to evaluate performance improvements, is very often useful to activists.
I believe strongly in the need for institutional transparency. Oversight of what our government staff do in our names and with public resources is vitally important. If an ostensibly public record is not readily available to the public, I think we should make it so. Forcing governmental transparency by requesting, receiving and publishing otherwise-obscured public records is, itself, a form of activism.
What was your first request, and how did it go? Why did you try using public records in the first place?
The first request I remember well was placed in 2009. I was the victim of wrongful arrest while attempting to return home from a political convention. My polite, non-disruptive and lawful behavior bothered some public employees, so they brought in the police, who arrested me, put me in jail, and made up a story to support their actions. (I was later acquitted of all charges by a jury.)
After I posted bail and flew home, someone helpfully pointed out to me that while I would need an attorney in order to subpoena related records (e.g., airport security camera recordings, audio recordings of police radio, call center dispatch, officers' "belt tapes," etc.), I could file a FOIA request for those records by myself. I sent my requests to the United States Transportation Security Administration and to the City of Albuquerque via next-day air delivery to provide a paper trail and ensure that recordings weren't purged before someone discovered that they were of interest. My requests effectively froze those records, because destroying them after I requested them would have been a violation of open records laws.
How many FOIA requests do you file?
Lately, I've filed about five requests per month for public records, both under the United States Freedom of Information Act and the Washington State Public Records Act. That rate is trending upward, as the more I discover, the more my curiosity is piqued.
How do you use public records requests? Does it start with when you get results, or is just filing the request a useful activity?
I use public records requests roughly like I use a public library or a government agency's website: When I'm interested in something, I look it up. Public records requests are mostly just a means to the end, which in this case is public oversight of government.
Receipt of records I request satisfies my curiosity and affirms that we are entitled observe the operation of our government. I hope it doesn't end there, though. I believe that information I dig up is often useful to others, and that shining light on governmental activity will facilitate others' work to inform the public and improve our government.
Do you find them useful for lobbying for change or raising awareness about an issue, or building credibility?
I see records requests primarily as investigatory in nature, but when the results are published, they can serve as a public notice that something claimed to exist does or does not, in fact, exist. For example, Seattle Mayor Mike McGinn publicly stated that Seattle Police Department "granted permits on the fly" for a political demonstration consisting of several thousand people marching in the streets of downtown Seattle, but neither his office, nor the police, nor the department of transportation were able to find any record of such when I asked. And Officer Rik Hall of Seattle Police Department stated under penalty of perjury that he received training on anarchism, but Seattle Police Department was unable to find any record of such. I don't know what to do when I find that a politician or peace officer is unable to back his claim with documentation, but I feel some satisfaction in forcing their empty hands instead of just remaining quietly skeptical. They don't have to answer follow-up questions, but they have to respond to records requests.
Where does FOIA shine as an activist's tool, and where does it fall short?
If one's activism involves analysis of the activities of the United States government or of simply shining light on government activities about which we're otherwise kept in the dark, FOIA is the tool.
Unfortunately, despite the fact that FOIA requires agencies to provide requested records within a few weeks, some federal agencies, TSA, for instance, take years to provide requested records. Over-redaction renders some records nearly useless.
What advice do you have for a first time FOIA filer?
Grab some boilerplate from RCFP's FOIA Letter Generator or from a request on MuckRock and demand (or if you want to be extra friendly, ask) to see our public record. Publish it on the Web so the next person who wants to see it can do so without the hassle you endured. If you include some context in the wording of your request, others who read it later will be more likely to understand why the record was of interest, and a records clerk searching for the record will be less likely to tell you it doesn't exist when in fact it does. For example, if the record you seek was mentioned in a newspaper article or in a memo issued by someone else at that agency, cite the reference in your description of the record. If it is mentioned at a city council meeting, link to the video archive.
What's your favorite request?
I don't know how to evaluate the requests I've placed in a manner that would land one clearly at the top. The following are some of the most memorable, and comprise about 5% of those I've placed:
Pierce County, Washington - [LINX (Legal Information Network Exchange) * source code - LINX is publicly-funded software developed by public employees and used to share public records with the public on the Internet. Washington's Public Records Act generally treats source code of software written by public staff as public record. Several years ago, Pierce County actually passed a law, that designated the LINX source code as surplus property and authorized staff to release it under the GPL. Yet they are denying me access to it, claiming that I would profit and the county would be harmed if the source code were disclosed.

Seattle Police Department - May Day 2012 Incident Commander's Review and records referenced therein - In 2013, former Chief of Police John Diaz admitted to having illegally withheld access to this after-action report until almost a year after a reporter from the Seattle Times requested it. I later requested and received a copy of the report, and found that it referenced many other records of department staff's handling of the political demonstrations on that day. I requested each of them. Five months later the responsive records are trickling in. They provide an informative view of the manner in which our public servants police demonstrations.

National Cancer Institute - Cannabis and Cannabinoids PDQ Shortly after the NCI noted on its online cancer treatment database that cannabis was sometimes used for its anti-tumor properties, word of such got to other federal staff, who pressured NCI into revising their information. The handling of my request was like a breath of fresh air after dealing mostly with obtuse law enforcement agencies. The FOIA coordinator assigned to my request was friendly and helpful. The records I uncovered generated some press in 2011 and a 2013 write-up by MuckRock News.

As a project of the Cannabis Defense Coalition, a drug policy reform activist organization in which I was active for several years, I requested charging and filing guidelines from the prosecutor's office of every county in the state of Washington as a way of finding out how various agencies dealt with medical cannabis cases. Nothing unexpected or juicy turned up, but I learned how difficult it can be to file, track responses, and follow up on dozens of FOI requests using just e-mail and a spreadsheet. I dreamed of developing software that would generate unique e-mail addresses for each request, automatically file replies, provide an overview of past-due responses, etc. I was overjoyed when MuckRock later came along and did just that, and I've used it extensively since.

The U.S. Transportation Security Administration provided some records I requested long, long, after they were due. I felt the response was incomplete and improperly redacted. A friend who is familiar with both FOIA and the TSA recommended that I appeal. I never got around to filing the appeal, and now it's too late. I've been kicking myself since, and I don't want to let this happen again.

Researching something completely unrelated, I stumbled across a so-called Suspicious Activity Report that described a man oh-so-suspiciously engaging in the photography of buildings in the middle of a weekday afternoon in downtown Seattle. Having had multiple run-ins with rent-a-cops, airport staff, federal police, plainclothes ATF staff, and federal police working with private guards as a result of my lawful photography of various public staff and public property from publicly-accessible locations, I am particularly interested in this nonsense. The SAR was explicitly designated as "sharable with Seattle Shield members" and included a stern warning that anyone found to distribute the record outside of that realm would be subject to revocation of access to the Seattle Shield mailing list. I filed a series of requests in response. Months later, SPD are largely stonewalling about their secretive public-private partnership for information sharing.

This last one is not mine, but I want to relay it anyway. My friend Ben Livingston, one of the most effective and prolific activists I've met, now writes a column for our local weekly newspaper about the state of newly-legalized cannabis in our state. When Washington voters passed Initiative 502 last year, legalizing cannabis for adults state-wide, we charged the Washington State Liquor Control Board with creation and enforcement of regulations concerning cultivation, processing, and retail sales of the plant. After repeatedly missing opportunities to acquire source documents from WSLCB in order to meet his publication deadlines as a result of their unwillingness to provide access to requested records in a timely manner, he requested all of their pot-related records so he would have them even before he found the need to ask for them. Bravo!
Do you [think] the general public take enough advantage of public records laws?
No, I do not. Many people think of government as this hazy thing that surrounds us, operated by people who have authority to do mostly whatever they want to us, rarely if ever considering that we have the right to demand to see what our public staff are up to. We can and should insist on reviewing the activity of our public servants, from top to bottom. The more they attempt to hide what they're doing, the harder we should try to observe.
Where did you learn about the public records process?
I learned bits and pieces about FOIA over the years from various sources. I learned of Washington State Public Records Act at a meeting of Seattle Community Council Federation at which a representative from Washington Coalition for Open Government delivered a presentation about our state's Public Records Act and Open Public Meetings Act. There, I discovered that the PRA is stronger than FOIA. Among other advantages, it requires pubic agencies to pay legal fees of plaintiffs when successfully sued for violations of the act.
Anything else you would like to share?
The Washington State Public Records Act, passed decades ago after the Watergate scandal awakened Americans to inappropriate secrecy in government, states, "The people of this state do not yield their sovereignty to the agencies that serve them. The people, in delegating authority, do not give their public servants the right to decide what is good for the people to know and what is not good for them to know. The people insist on remaining informed so that they may maintain control over the instruments that they have created. This chapter shall be liberally construed and its exemptions narrowly construed to promote this public policy and to assure that the public interest will be fully protected. In the event of conflict between the provisions of this chapter and any other act, the provisions of this chapter shall govern."
I find that inspiring and emboldening. I hope others do as well.
---
Image by Rattlhed via Wikimedia Commons