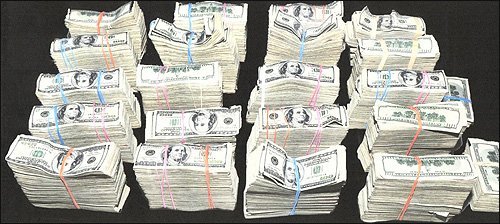 Is there a bump in your bill? Here's how the DEA tested money for cocaine — and why they stopped
Don't try this at home: method relies on chloroform
In response to requests for assisting in tracing drugs, the DEA lab developed a method for detecting traces of cocaine as small as .25mg.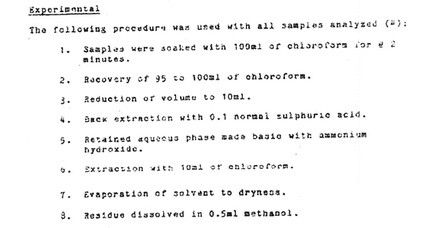 So what's the problem with this method? A study of Chicago Federal Reserve Bank cash found a third of randomly selected money samples of $50 and $100 bills in general circulation failed the test. Ultimately, the DEA recommended "the project be terminated."
Here are the full docs:
Submit your own FOIA request by joining MuckRock today. Keep up with FOIA news by signing up for our mailing list, or by following us on Twitter and liking us on Facebook.
Image via FBI.