Dale Earnhardt Sr. is remembered as one of NASCAR's most successful drivers and tragic figures, given the shocking Daytona 500 crash that killed him in 2001. But followers of the sport had elevated him to mythic status long before the fatal accident. An FBI file obtained by MuckRock user Jason Smathers documents how Earnhardt faced danger on and off the track.
1987 saw Earnhardt working his way toward a third Winston Cup title, but one race defined the season. In May, a wild all-star race at Charlotte Motor Speedway saw Earnhardt and driver Bill Elliot force each other into the grass and the wall, respectively. Earnhardt took the checkered flag.
Elliot wasn't happy. Neither was a fan who wrote into NASCAR President Bill France Jr., who decried Earnhardt's tactics.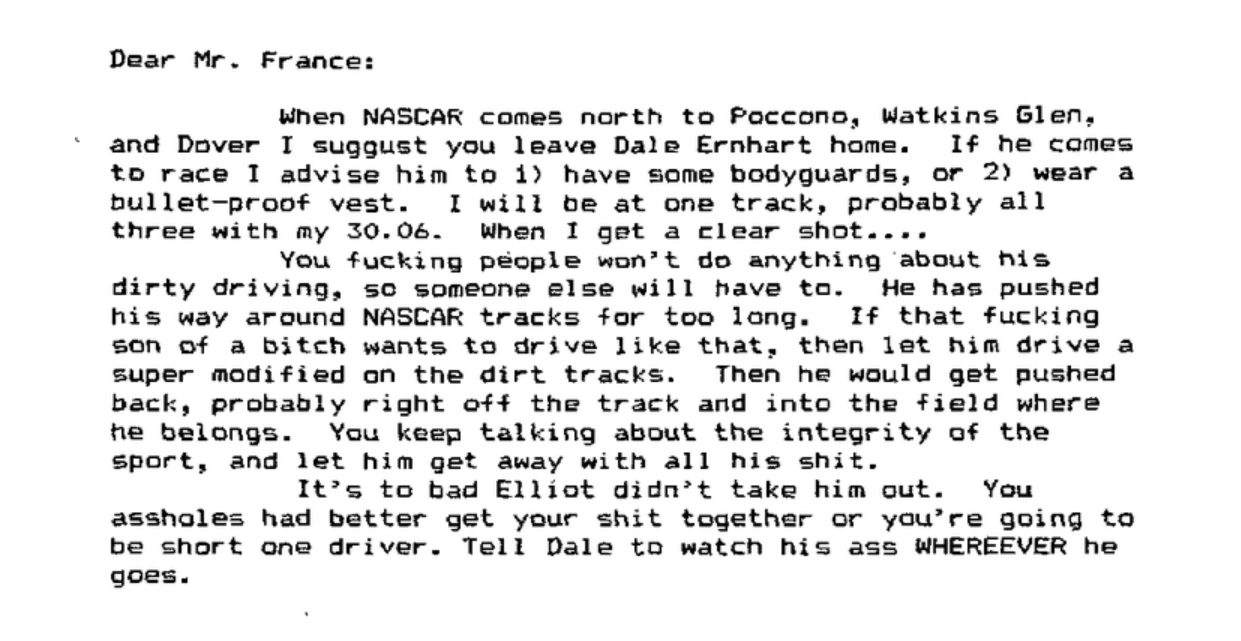 The FBI was alerted, but no suspect was found. The file remained in FBI hands until MuckRock user Jason Smathers requested Earnhardt's FBI file in 2011. Read the full file embedded below, or on the request page.
---
Image by Darryl Moran via Wikimedia Commons and is licensed under CC BY-SA 2.0