30%

funded

$2918.37

raised

25

backers

5 hours, 13 minutes

remaining
A look at government investigations of hackers and their works.
Latest Articles See all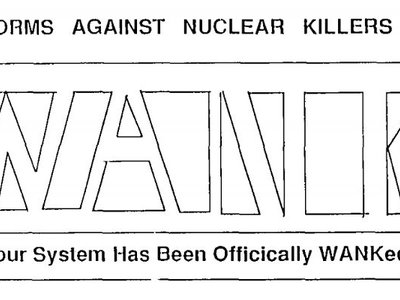 How did the National Aeronautics and Space Administration handle one of the first major hacktivist incidents? Newly released records sheds light on what happened during NASA's investigation of the 1989 WANK worm infection.