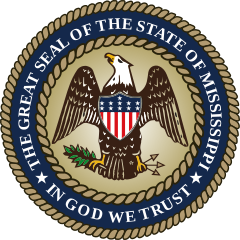 Mississippi, USA
Mississippi Public Records Guide
Overview
Like a lot of states, Mississippi has some work to do on its public records law. Aside from the legislature picking and choosing what kinds of requests it wants to answer and judges and juries being totally off limits for request, and all state executives exempt, Mississippi has no real administrative appeal, and very little enforcement. Agencies can entirely draft their own versions of "reasonable written procedures" with no guidelines in the act to help steer them onto just course. There are also no fee waivers here. Mississippi also has a short appeal window so get ready to file that appeal with the MS Supreme Court just 30 days after an agency rejects your request. Mississippi does have a fairly good response time of seven days, with a maximum of 14.
The exemptions in Mississippi number in the mid forties, and although many are standard fare for experienced FOIA requesters, some are actively troublesome, and seem to indicate a notable creep towards special interests. For a more in depth look at Mississippi's exemptions see our section dealing with exemptions.
Also of note is the dearth of case law governing Mississippi public records law. Among those of most importance are the 2006 case Harrison County Development Comm'n v. Kinney, 920 So. 2d 497 (Miss. 2006) which helped solidify that any records dispute should come down in favor of disclosure. Roberts v. Miss. Republican Party State Executive Comm., 465 So. 2d 1050 (Miss. 1985) held that all public bodies are subject to the act. The state Attorney General's opinions on the act are on Westlaw.
The Law
No citizenship requirement
No admin appeal
Fees are set by agencies not state or the law
No fee waivers
Supplemental
MS records retention schedules
The Details
Can you submit a request if you're not a resident?
Yes.
To whom does this apply?
Executive?
Yes and no. Public bodies in the executive branch are subject to the act, but executives themselves are exempt as well as their aides and other employees.
Legislative?
Yes in part. The legislature according to the act has "the right to determine the rules of its own proceedings and to regulate public access to its records." § 25-61-17
Judicial?
Yes, but records created by judges and juries are exempt.
Who is exempted?
Judges, juries, executives.
Is there a designated records custodian?
Ethics Commission can be sought for an opinion before filing an appeal suit.
How long do they have to respond?
7 days. If it is going to take longer than 7 days the agency can extend their time another 7 days.
Does the agency have to give you a tracking number or estimated date of completion?
No.
Can they ask why you ask?
No.
What enforcement?
An agency acts willfully against the public records law if it goes against their own legal counsel. For this an agency is fined not more than $100
Fees?
In Mississippi each agency may come up with it's own "reasonable written procedure" for how to charge for requests. There is no other language in the act that defines this more clearly.
Are there fee waivers for media requests or those made in the public interest?
No specific fee waivers are listed in the act although the language is ambiguous enough to imply that agencies at least do not have to charge if they do not see fit.
Attorney's fees - Can you win them?
Yes.
Exemptions and Appeals
What exemptions exist?
Mississippi has 32 exemptions and 13 statutory exclusions. Lots of these are the standard exemptions protecting preliminary work, law enforcement investigations and techniques, trade secrets, personal information, and letters of recommendation for government office. However Mississippi also has some exemptions that are more troublesome. Waste minimization plans developed under the Mississippi Comprehensive Multimedia Waste Minimization Act of 1990 are exempted. Reports of the state medical examiner are also exempted. "Trade secrets" of private prisons are exempted in Mississippi. "Trade secrets and confidential information" compiled by the Commission on Environmental Quality in regards to water and water quality are considered exempt and also a misdemeanor for any FOIA officer who discloses related documents. Also exempted are case files of the Worker's Compensation Commission.
A link to all of the exemptions can be found in the resources section.
Do they have to tell you why a portion or pages were redacted or withheld?
Yes.
How much time do you have to appeal?
30 days after the agency made their decision.
Can you appeal the courts?
Yes.
Resources
Organizations
Mississippi Press Association Mississippi Center for Freedom of Information
Attorneys and Law Firms
The following attorneys and law firms have practiced public records law. Names marked with an asterisk have indicated a willingness to offer pro bono services on a case by case basis.
There are currently no experienced public records law attorneys that we know of in Mississippi. Write to us at info@MuckRock.com if you know of any and want to help us out!
Successful appeals
News Stories on Public Records Laws in the State
Blogs and feeds primarily focused on public records in Mississippi
Public Records Guide and Advice
Newsletters
Big FOIA wins
Have a public records success story? Let us know!
Stats
| | |
| --- | --- |
| Filed | 636 |
| Completed | 152 |
| Rejected | 25 |
| No Responsive Documents | 137 |
| Awaiting Acknowledgement | 129 |
| Awaiting Response | 22 |
| Requiring Action | 76 |
| Overdue | 146 |
Allowed Response Time

7 days

Average Response Time

139 days

Success Rate

21.07%

Average Fee

$2737.14
11.48% of requests have a fee
Top Localities See All
| Jurisdiction | Requests | Pages Released |
| --- | --- | --- |
| Jackson, MS | 48 | 465 |
| Biloxi, MS | 11 | 135 |
| Meridian, MS | 9 | 12 |
| Jackson County, MS | 8 | 20 |
| Madison County, MS | 8 | 156 |
| Hattiesburg, MS | 7 | 6 |
| Desoto County, MS | 6 | 100 |
| Rankin County, MS | 6 | 16 |
| Adams County, MS | 5 | 28 |
| Hinds County, MS | 5 | 35 |