Campaign Zero has been using MuckRock to collect police union contracts from around the country. Yesterday, they released analysis for 700 departments. But that's just a small percentage of the 18,000 local police agencies in the United States.
Do you want to know what's in these contracts?
We're launching an Assignment to help bring transparency to all those departmenta, and we need your help to do it.
Submit your local department or city below. We'll begin by submitting a public records request. From there, we'll work with volunteers from our audience (like you!) to help activists and researchers analyze the results and identify different ways the local contract where you live is dictating accountability decision making.
For the police, employment negotiations aren't straightforward internal administrative matters. Police unions often get a very large seat at the table where things like punishment and compensation and even recordkeeping are being discussed.
Collective bargaining agreements between police departments and local groups, like the Police Benevolent Association of the City of New York or the Los Angeles Police Protective League, can include provisions around what records get kept, how complaints are handled, and appropriate grounds for dismissal. Ultimately, less officer accountability is often the result.
The agreement with the local union in Long Beach, Calif., for example, even includes a whole section making clear that there the core functions of the Police Department, like deciding what priorities it will have, are still the purview of the Police Department and not the union.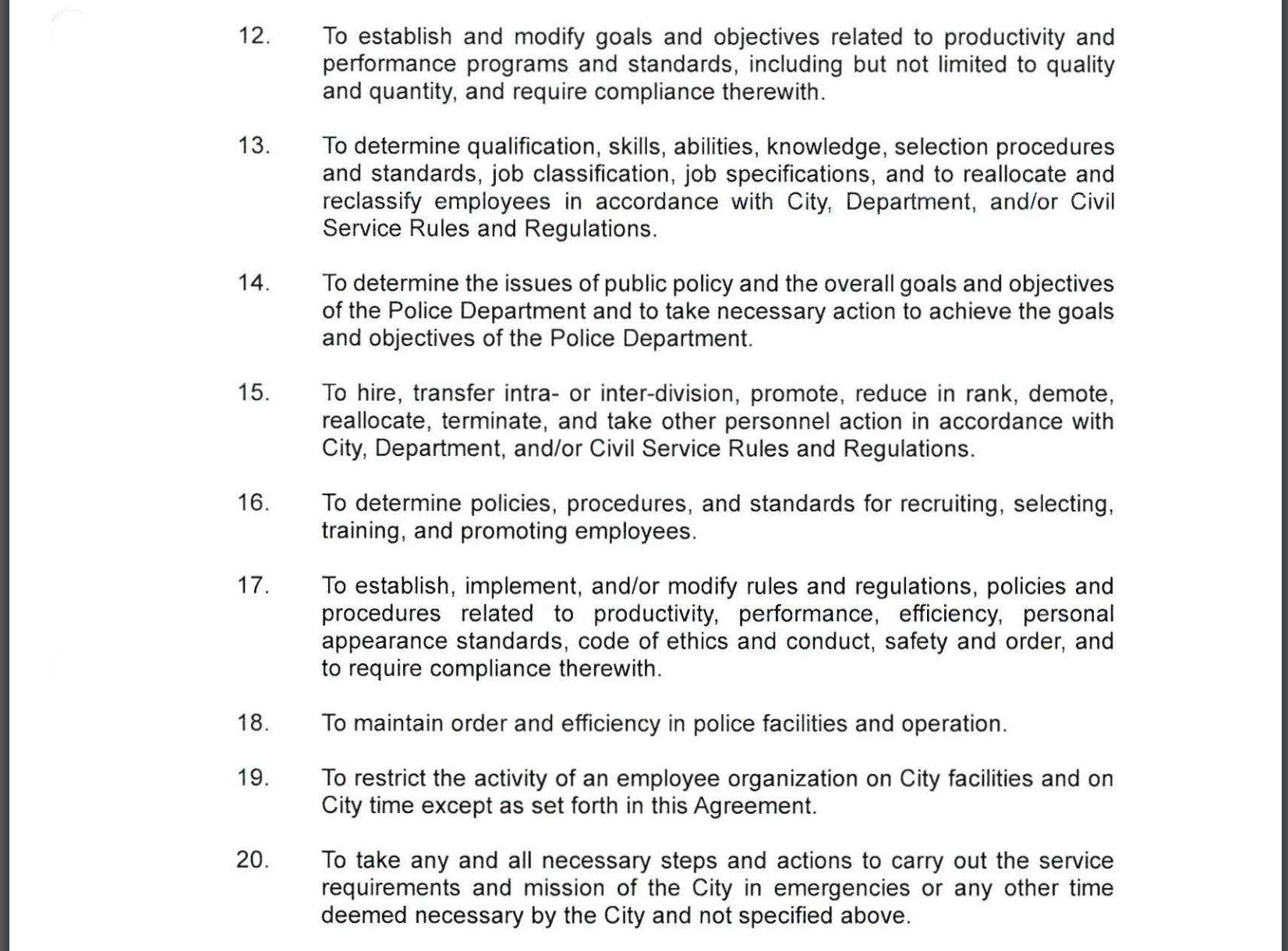 Add your city to our form. It takes two minutes and will lead to better information around what's actually going on at your local police department. It's your right to know.
---
Image via Campaign Zero