The Virginia Lottery says it gave $606 million to schools 2018 - a towering figure that apparently gives the agency enough clout to make Richmond's skyline look like the back wall of a liquor store. But like many state-run lotteries across the country, casinos and sports betting are making the agency take a closer look at the odds of their continued dominance.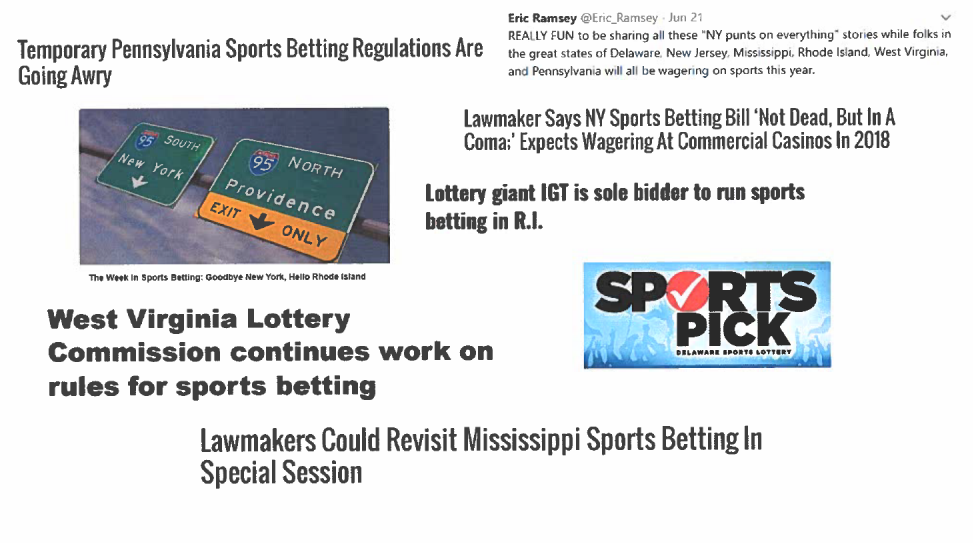 After MuckRock requested documents mentioning casinos and sports betting in the lead-up to the Virginia General Assembly session in January, the Lottery tried to pull Virginia's no-out-of-state requesters card. After declaring my citizenship, and negotiating down the timeframe, eventually the Lottery offered a $20 scratcher that revealed emails, presentations given to other state officials, and talking points. All outlined a wait-and-see approach.
The first set of files tracks the media mentions of the reopening of Colonial Downs, a horse racing track in New Kent, as well as the Pamunkey Indian Tribe's purchase of nearby land. There is also an email from the Lottery's general counsel to its board members that alerts them to a recent Supreme Court decision that paves the way for legal sports betting and invites them to track sports betting around the country here.
The Lottery's director of business planning did not seem especially concerned: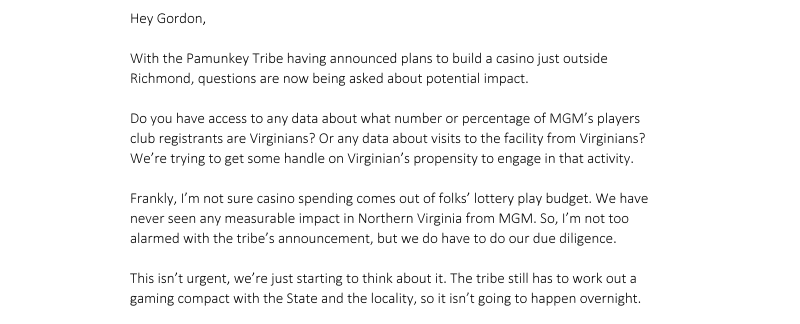 The same director then circulated an email summarizing the Oxford Study of American Gaming's "700 pages into one small table" with these conclusions:

A draft of a presentation to the Virginia Senate Finance Committee included a glimpse of why the stakes in a competition against sports betting and casinos could be so high: the Lottery saw record profits in FY2018: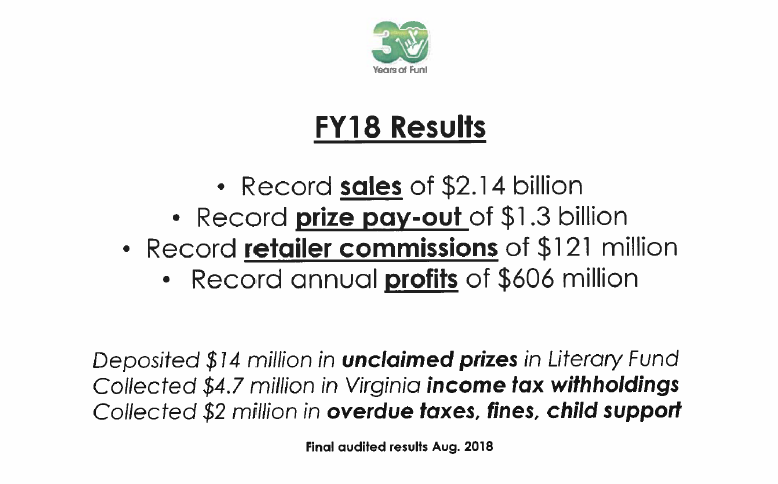 Talking points from an unnamed panel outline that there is opportunity for "VA to capture revenue from VA residents who are going across our borders."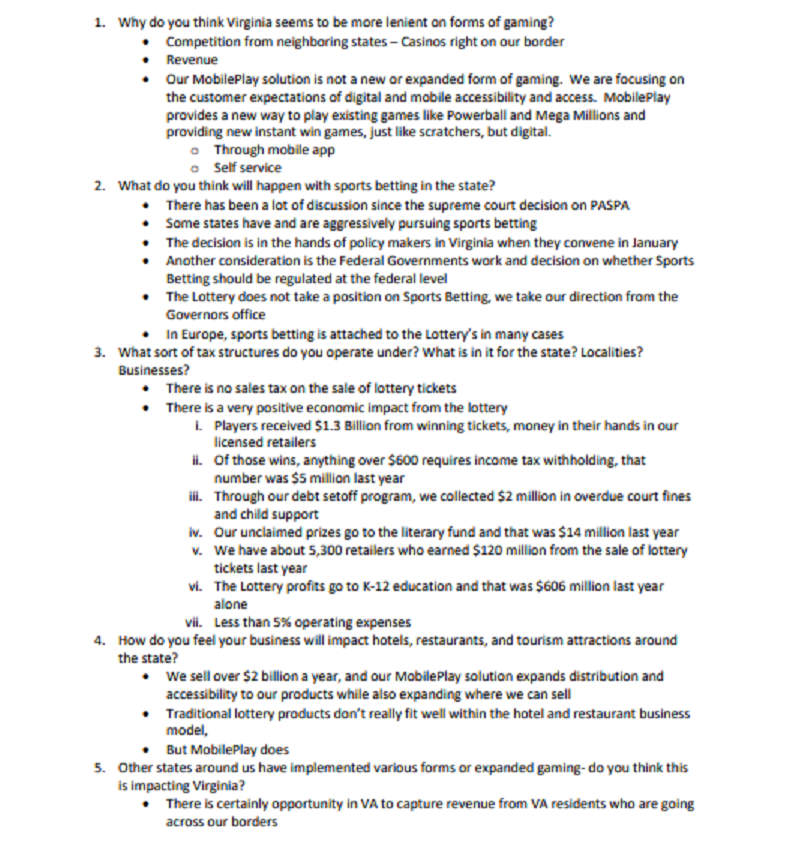 The Lottery employs its own director of government relations, but doesn't seem to be eager to do its own lobbying. For now at least, it appears they're taking a hands-off approach.
Read the presentation embedded below, and the rest on the request page.
---
Image by jcroke via Wikimedia Commons and is licensed under CC BY-SA 3.0