For years, some of the biggest names in chemical healthcare have been setting up satellite operations in the Greater Boston-area, presumably drawn by the city's numerous world class healthcare facilities and educational institutions.
Since Merck set up a research lab next door in 2004, Emmanuel College, a stone's throw from Harvard Medical School and a handful of hospitals, claims to be "the only college in the country with a private pharmaceutical research facility right on campus." Novartis has a home at MIT's Technology Square; it has plenty of like-minded company in Cambridge, right across the Charles River from Boston.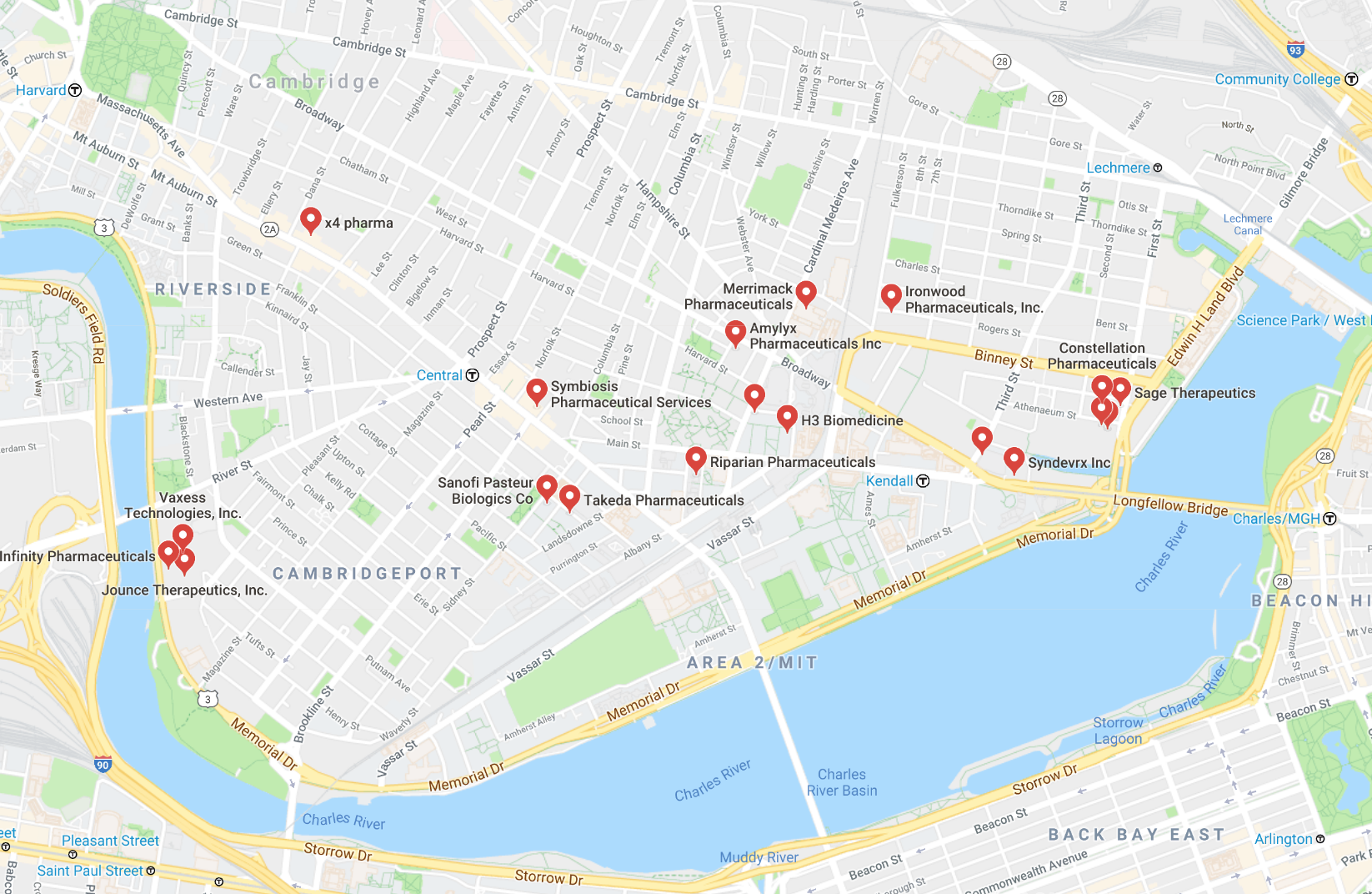 But throughout the Bay State, other cities and towns are making investments in the money-making business of medicine. As part of MuckRock's Municipal Investments project, we've received the stock and bond investment reports from a few Massachusetts towns, and each one of them appears to have some significant portion of their stock holdings in a variety of pharmaceutical companies.
Grafton, Massachusetts - its population about 20,000 people - has roughly a quarter of a million dollars invested in Johnson & Johnson, Merck, and Pfizer.

Woburn, located about ten miles north of the state capital, holds stocks hovering around the $90,000 value mark in Eli Lilly, Johnson & Johnson, Merck, and Pfizer.

And just a 15-minute drive northeast from there, Wakefield holds investments in AbbVie Inc., as well as Bristol-Myers Squibb, Johnson & Johnson, Eli Lilly, Merck, and Pfizer.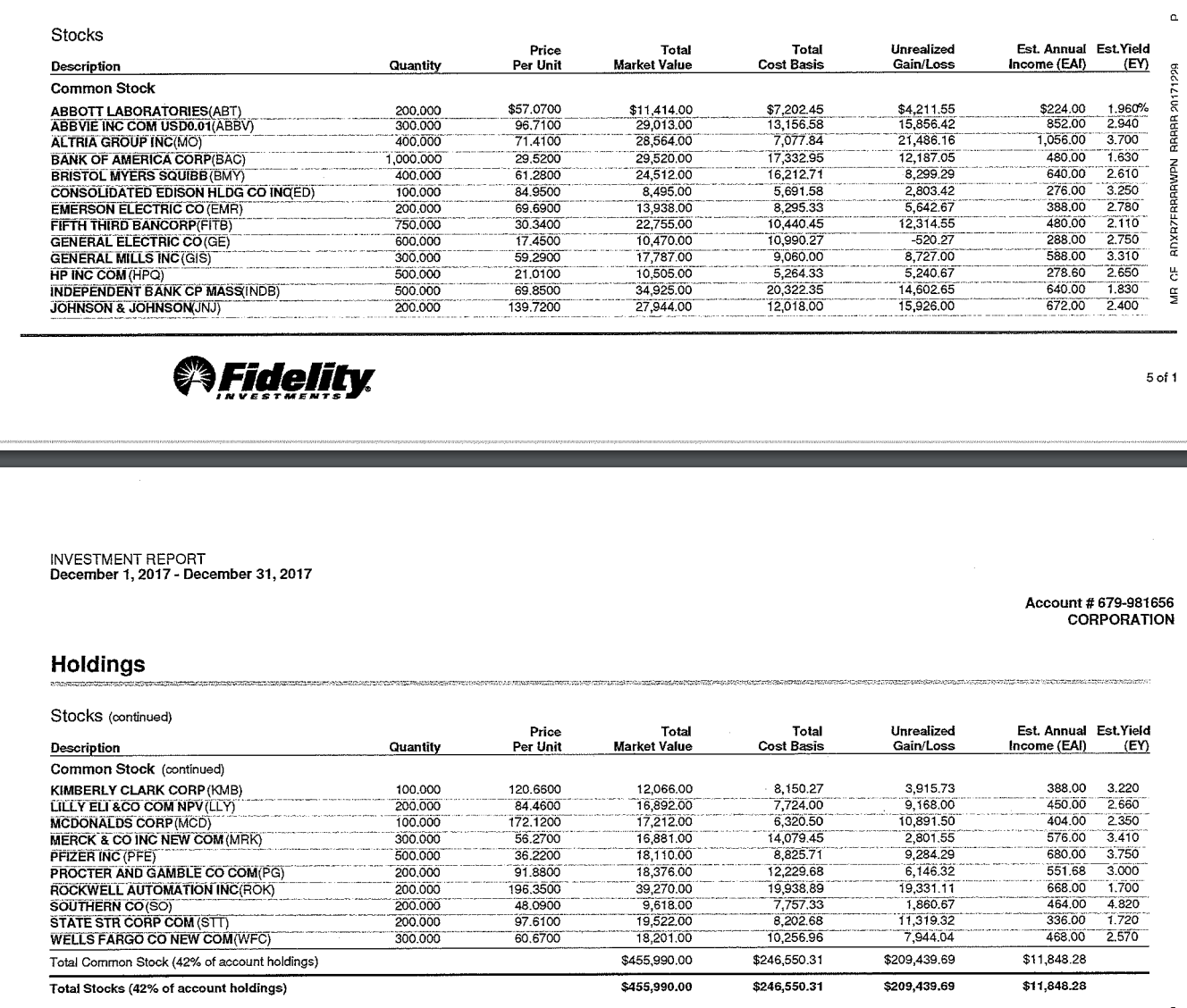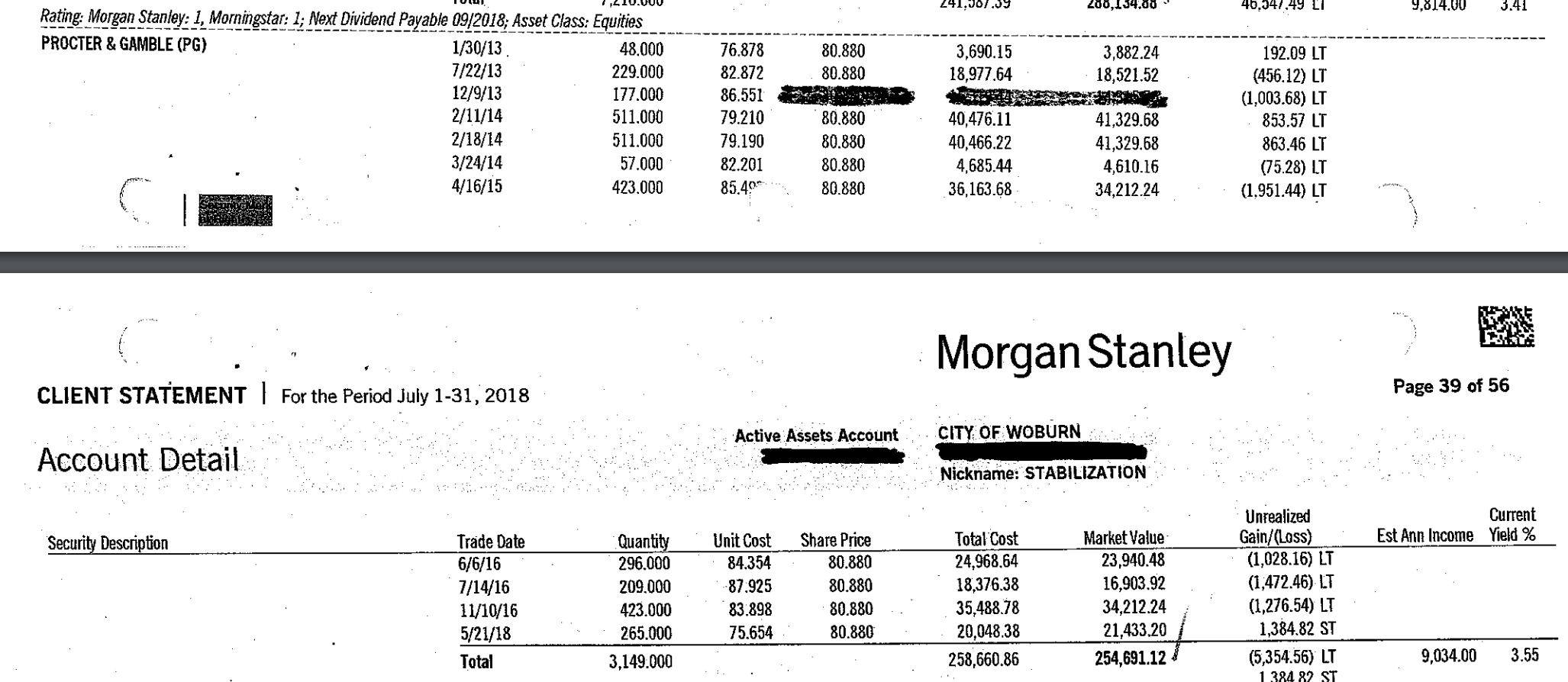 MuckRock will continue to collect and dig through the types of investments that municipalities are making with taxpayer money in stocks and bonds. You can contribute to the effort by submitting your town or city via the form below.
---
Image by Marc N. Belanger via Wikimedia Commons