In late September, the Newport Beach Police Department in California released a podcast titled Countdown to Capture detailing the open case against Peter Chadwick.
The podcast was written, recorded, and produced by NBPD spokeswoman Jennifer Manzella with help from her colleagues in the police department. Emails obtained by MuckRock showed the department's months-long production process.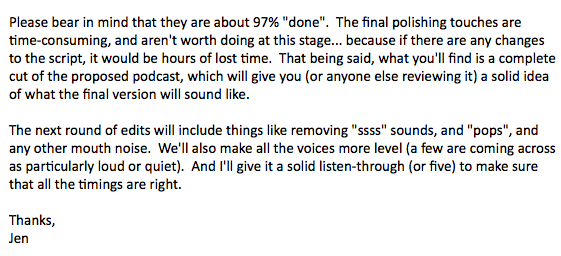 In a press conference about the podcast's release, Police Chief Jon T. Lewis briefly explained the purpose of the podcast.
"We want to spread his picture and the story of his crimes far and wide. We want everyone to be looking for Peter Chadwick. In support of this goal, we created what I think is a unique and exciting project," he said.
Chadwick is wanted by the NBPD and the U.S. Marshal Service for the 2012 murder of his wife, Quee Choo "QC" Chadwick. He has been a fugitive since 2015 and is now on the USMS' Most Wanted list.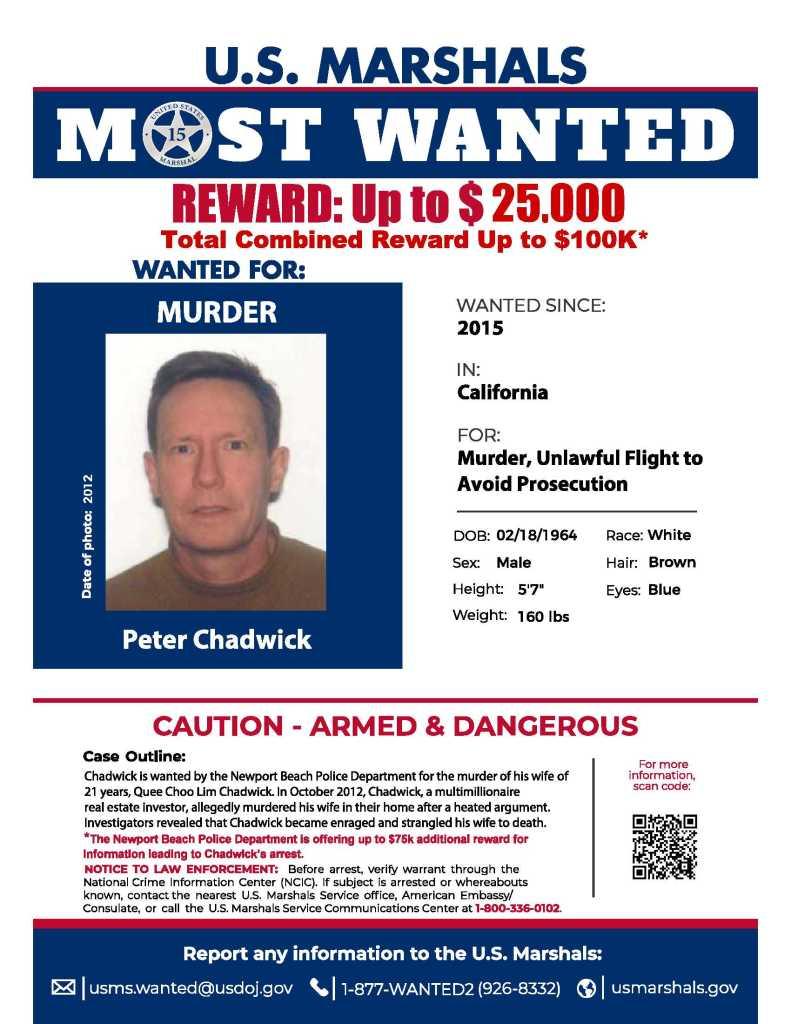 Image via the USMS
The podcast series concluded earlier this month, and there have not been updates on whether the series brought any viable leads in Chadwick's case. Regardless, the podcast intrigued a substantial amount of people, as Countdown to Capture garnered tens of thousands of listens per episode. It has brought in tips from around the world, according to Manzella.
This is not the first time that the NBPD employed creative tactics to try to solve a crime. The police department used Twitter to publicize a new lead in the 1973 murder of Linda O'Keefe. NBPD live-tweeted details of O'Keefe's last day alive and released a video telling her story. The police released an age progression of the suspect as well as information about new DNA techniques being used in the O'Keefe case.
In the case of Peter Chadwick, listeners can find the podcast online along with crime scene evidence and personal photos of the Chadwick family. Tips can be called into the NBPD tip line at (800) 550-6273. The first episode is embedded below.