Three Massachusetts school districts are deploying electric school buses for the 2018-2019 school year after a pilot period from fall 2016 through early 2018 showed environmental benefits but mixed results in energy efficiency and savings.
The Massachusetts Department of Energy Resources issued a PON in 2015 to Massachusetts school districts to "evaluate the economic viability of electric school buses", despite high capital costs. A used school bus costs between $10,000 and $20,000, according to the pilot evaluation, whereas a new electric bus costs $395,000.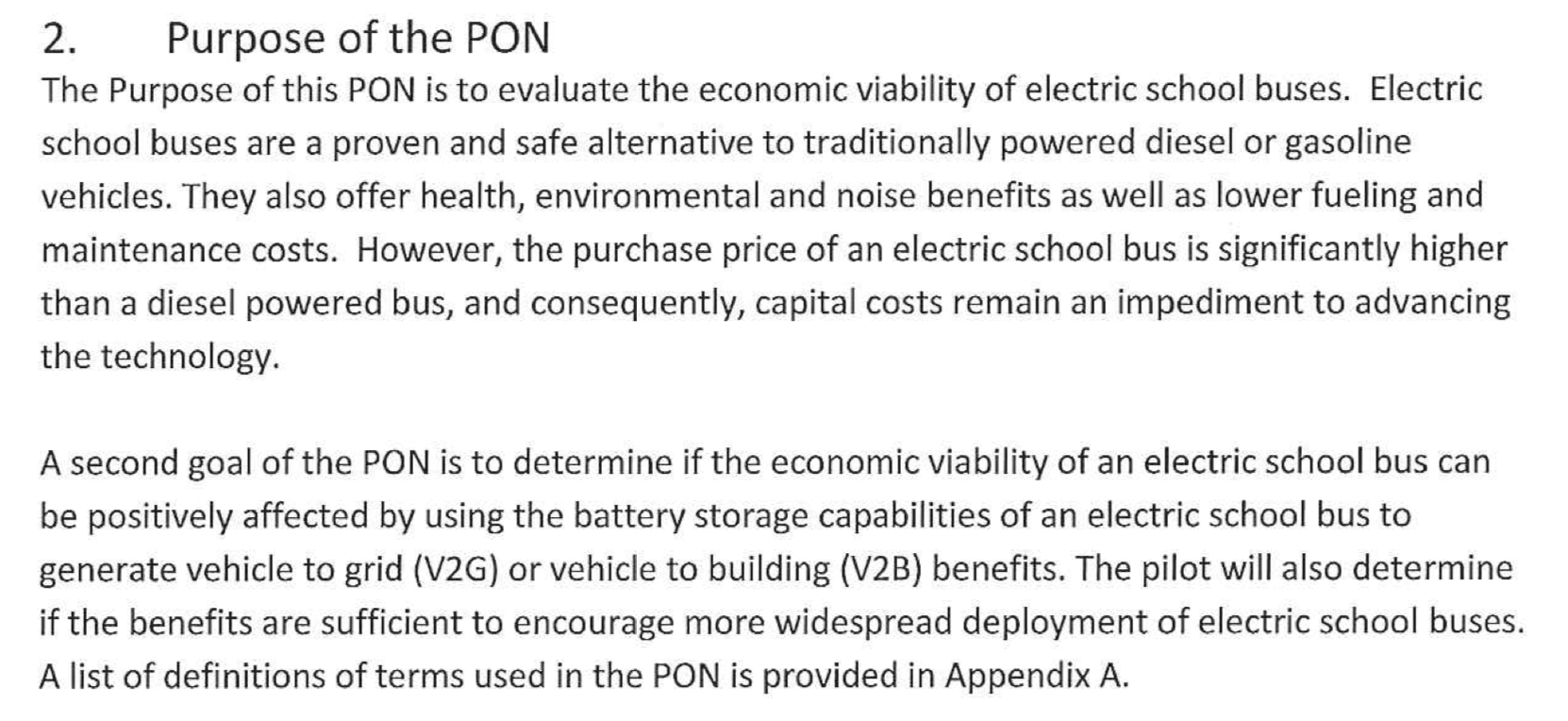 Mass DOER funded the project with roughly $2 million from the Regional Greenhouse Gas Initiative and offered grants to Concord-Carlisle Public Schools, Amherst-Pelham Regional Public Schools, and Cambridge Public Schools.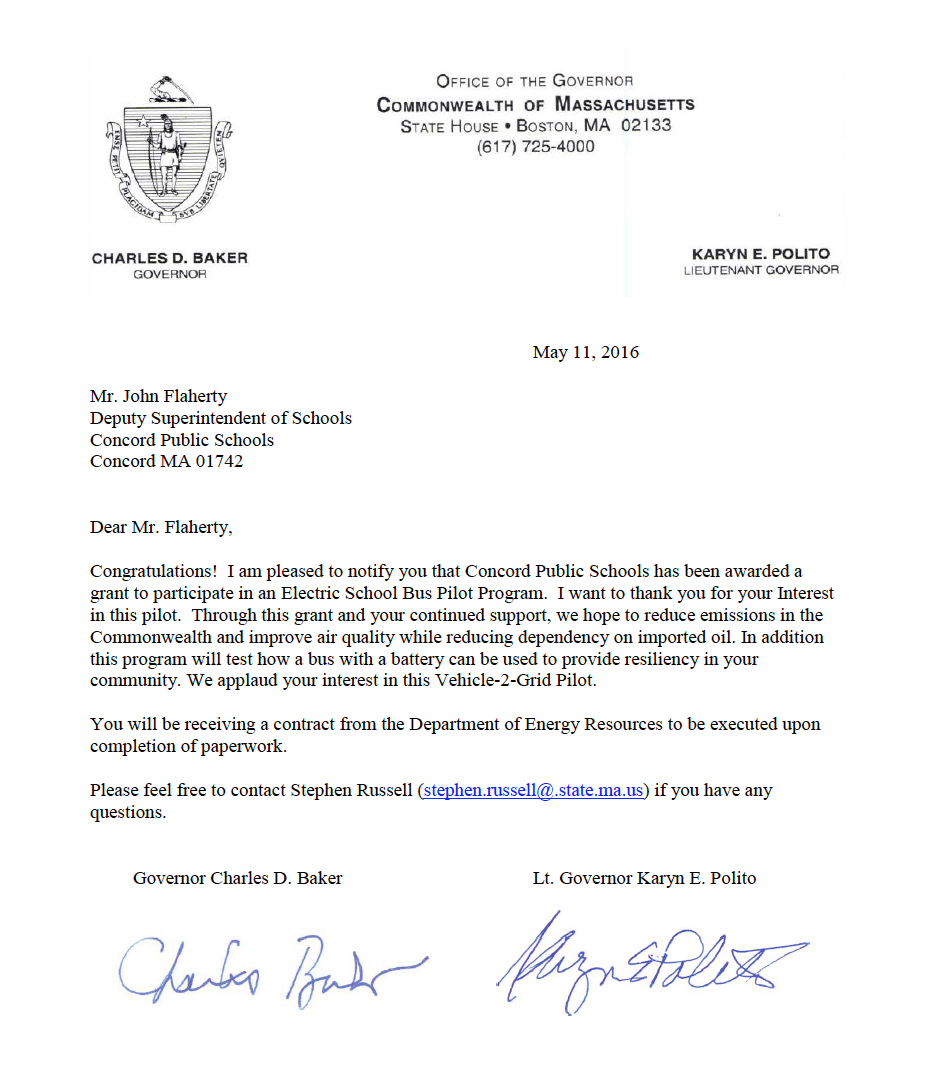 However, the pilot evaluation by the consulting group Vermont Energy Investment Corporation shows there were numerous difficulties during the pilot project. For Cambridge, some problems were because of low maintenance staff and cold weather. .


Concord Public Schools also had issues …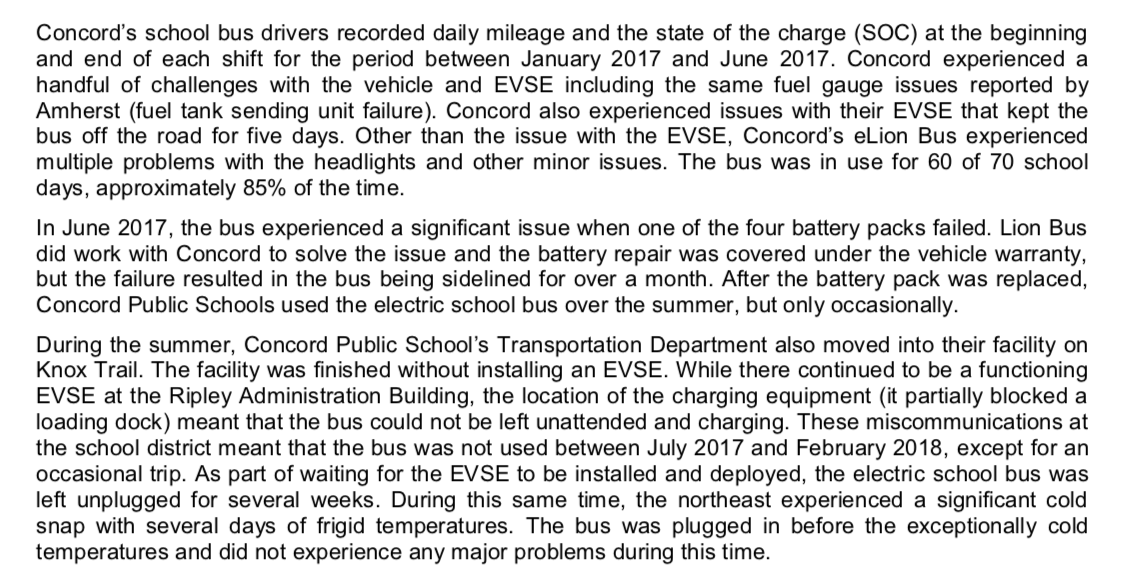 Amherst Public Schools experienced difficulties too - which they divided into vehicle reliability issues and customer service issues.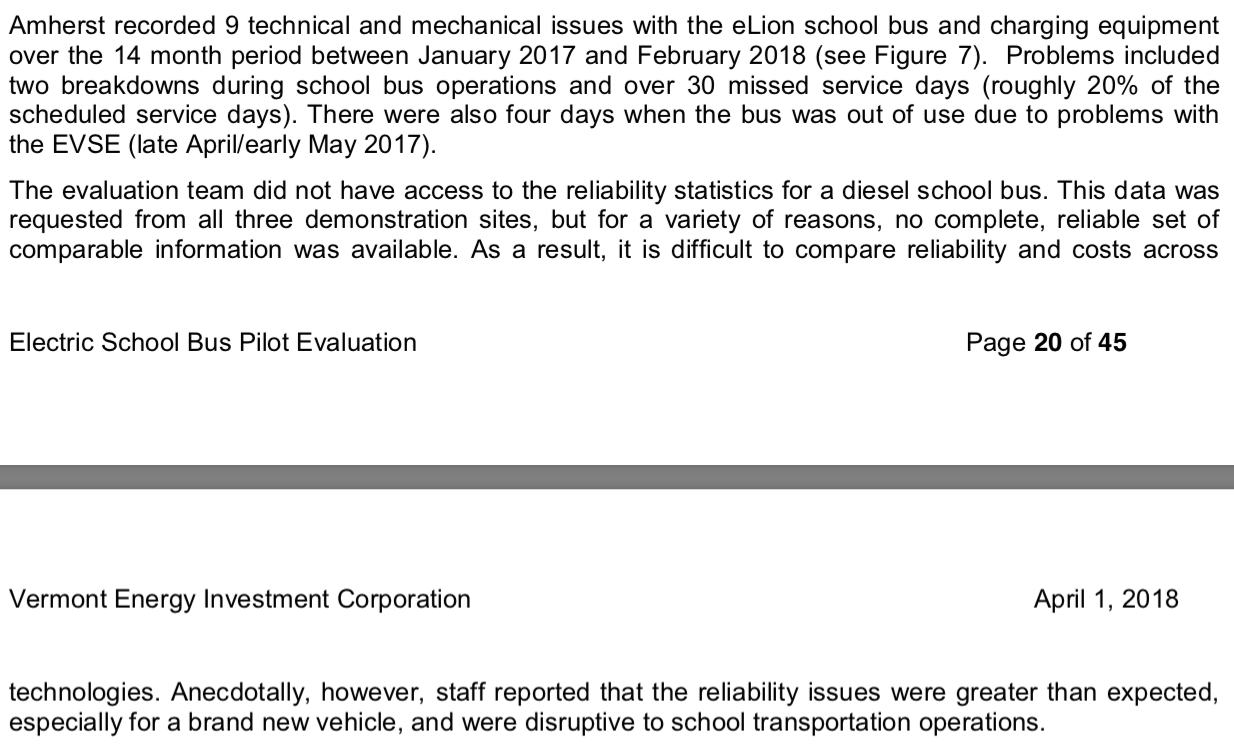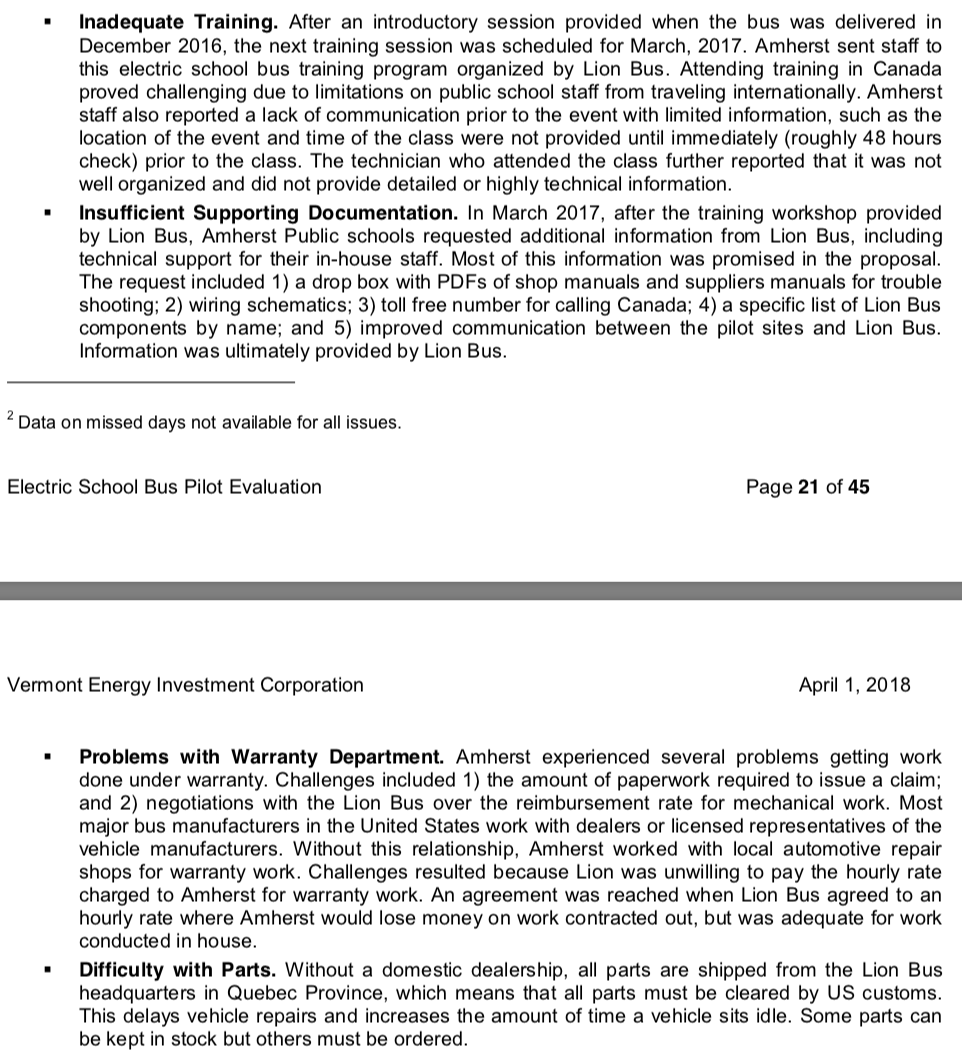 A draft version of the pilot evaluation (released through a public records request) showed Amherst had reservations about continued deployment of the bus.


However, Amherst changed its tune by the time the final evaluation was released.

Despite all three schools continuing with the technology, headings in the final pages of the report show mixed results.



Although the buses had environmental benefits, mismanagement of charging and maintenance costs limited expected savings.

Read VEIC's presentation embedded below, and the rest on the request page.