Sometimes the most direct way to get the answers you want is through a rejection, and sometimes it's through another agency entirely. In this week's FOIA roundup, some great examples of creative and persistent requesting that overcame the odds to expose public scrutiny in hard-to-reach places. Plus, FOIA comedy.
Seen a great FOIA-based news story? Let us know and maybe we can include it in our next round up! Send it over via email, on Twitter, or on Facebook.
You can learn a lot about secret algorithms, even if you can't get them
When Ellen Goodman, of Rutgers University, and Robert Brauneis, of George Washington University, became interested in researching how private algorithms are impacting public policy, they turned to public records to see how much access the public actually had.
Using a MuckRock project, they filed dozens of requests across 23 states, and the results were distressing for open government enthusiasts, as Wired notes:
Many governments said they had no relevant records about the programs. Taken at face value, that would mean those agencies did not document how they chose, or how they use, the tools. Others said contracts prevented them from releasing some or all information. Goodman says this shows governments are neglecting to stand up for their own, and citizens', interests. "You can really see who held the pen in the contracting process," she says.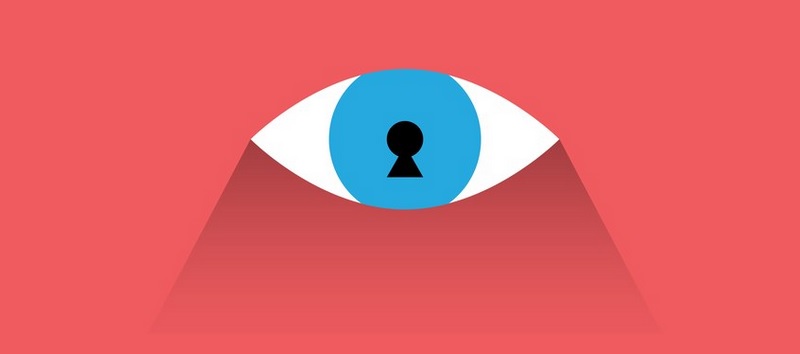 A draft of Goodman and Brauneis' paper is on SSRN, and the requests they filed are on MuckRock.
How to get White House documents without "wires tapped"
Regularly FOIA filers know that the White House is exempt from FOIA, but Sarah Emerson at Motherboard was still able to get draft materials From the White House's Technology Summit.
How? By not filing with the White House itself, but instead requesting "Technology Week materials prepared by the Office of Science and Technology Policy (OSTP)."
Even then, however, the documents faced heavy redactions.
"In total, OSTP refused to provide 27 pages - and only gave us nine - under the FOIA exemption that "inter-agency or intra-agency memorandum or letters" can be withheld from the public," wrote Emerson.
It still provided a great look at the summit's guest list and agenda, as well as the broad categories that the White House was focused on: "5G & Internet of Things"; "Unmanned Aircraft Systems"; and "Tech Investment."
Who watches the watchers?
So this isn't an example of a great FOIA request, but it addresses (somewhat) a question I get a lot: How can you trust public records officers to faithfully fulfill the obligation, particularly if the documents would make them look bad?
In my experience, the overwhelming majority of public officials and public records officers take their duties to the public very seriously, and time and again I've seen agencies release information that casts them in a negative light.
And then there's the case Jamie Keith, in which auditors found unusual handling of public records requests at the University of Florida.
As Michael Vasquez of The Chronicle of Higher Education reports:

Internal auditors found evidence that the University of Florida's former general counsel, Jamie Keith, may have illegally altered or destroyed public records, according to an audit released on Friday.

…

Nevertheless, the report identified multiple irregularities in how records requests appeared to have been handled by the university. Lawyers in the general counsel's office told the auditors that Ms. Keith had taken the unusual step of processing certain records requests herself — even though the office has a designated lawyer who is responsible for handling those requests.
Ultimately auditors found three cases in which documents "appeared to be altered, destroyed, or omitted from public records requests." Read the full article.
Issues do happen, and I don't have any great answers to how to manage that challenge. I'd love to hear your thoughts.
Wait Wait … and Then Wait Some More?
On the lighter side, this week's Bluff the Listener on NPR's Wait Wait … Don't Tell Me had a theme transparency fans everywhere can get excited about: FOIA requests. The game show gave listeners three FOIA-based stories, two of which were made up and one of which was based on a real-world records request.
We won't spoil the surprise if you want to play along, although we will point out that using the White House visitor logs as an example of something you can get with FOIA suggests a little more fact checking is in order. Peter Sagal, if you ever need a public records expert to help consult, you know where to find us - and we definitely have some unbelievable stories to share.
---
Send over your favorite FOIA stories via email, on Twitter, or on Facebook, and maybe we'll include them in the next roundup.
Image via Wikimedia Commons