This session, some members of Congress are looking to limit the secrecy of for-profit prison companies, with a coalition of 50 nonprofit and public interest organizations, including MuckRock, signing on in favor of transparency and accountability at contract facilities.

Senate Bill 1728, introduced last week by Sen. Benjamin Cardin (D-MD), would subject federal for-profit prisons to the same disclosure requirements as publicly-run federal facilities.
Right now, privately-run federal prisons are generally exempt from FOIA, particularly compared with public counterparts, and many critics believe that such barriers have contributed to the failures that these facilities have had.
Some states have moved to require state-affiliated private facilities to release their materials, but those expansions don't affect to private facilities managed for Immigration and Customs Enforcement, the U.S. Marshals, Customs and Border Protection, or the Bureau of Prisons, all federal agencies to whom the Freedom of Information Act applies. Previous attempts to bring FOIA to private prisons and to shut contract facilities down altogether failed to win widespread Congressional support.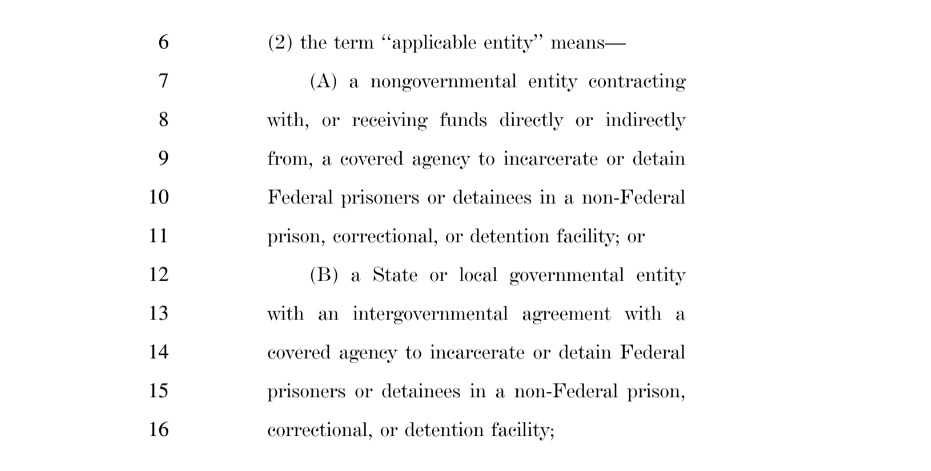 For the last three years, MuckRock has been exploring the limits of accountability in prison privatization.
Take a look at the letter and the full legislation language embedded below.
---
Image by Officer Bimblebury via Wikimedia Commons and licensed under Creative Commons BY-SA 4.0.