Spurred by an invitation for then-director J. Edgar Hoover to appear on the show, the FBI's surprisingly comprehensive file on journalist David Frost and his eponymous talk show is a master's class in sixties establishment paranoia.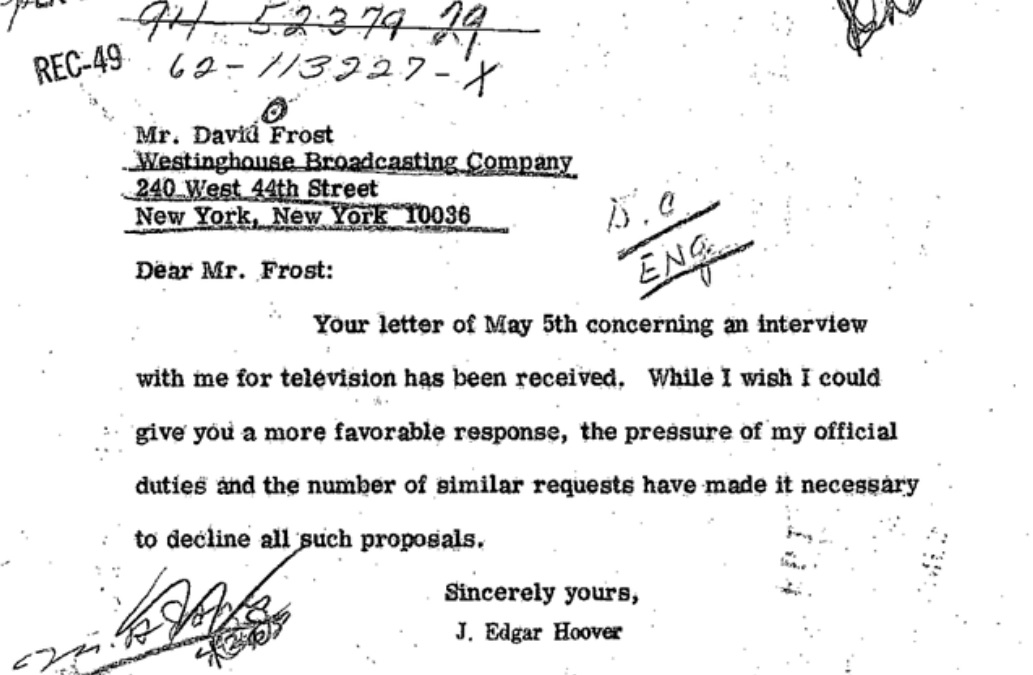 Like the show itself, the file is rife with A-list guest starts, from Joan Baez to Warhol superstar Viva – the latter of which is triumphantly outed by her "true name," Susan Hoffman.
Also of interest is the report on page 26 by a unnamed special agent, who was planted in the studio audience for the November 18th, 1970 show which featured former attorney general, Ramsey Clarkas a guest. The agent apologizes for not taking written account, but the bright lighting, as well as the need for discretion while siting in front of a camera, made "discretion necessary."

You understand.
Read the full docs embedded below, or on the request page.
---
Image via Wikimedia Commons and is licensed under CC BY-SA 2.0