After a request by Rich Jones, the FBI has released its file on singer Whitney Houston. The documents chronicle interactions between the Bureau and Houston over a ten year period, including potentially threatening fans and allegations of extortion. In all cases, the FBI conducted preliminary investigations but advised that no further action be taken by federal agencies.
In 1988, FBI agents interviewed one fan who had sent more than 70 letters to Houston, her family and business associates in an attempt to declare his love for the singer.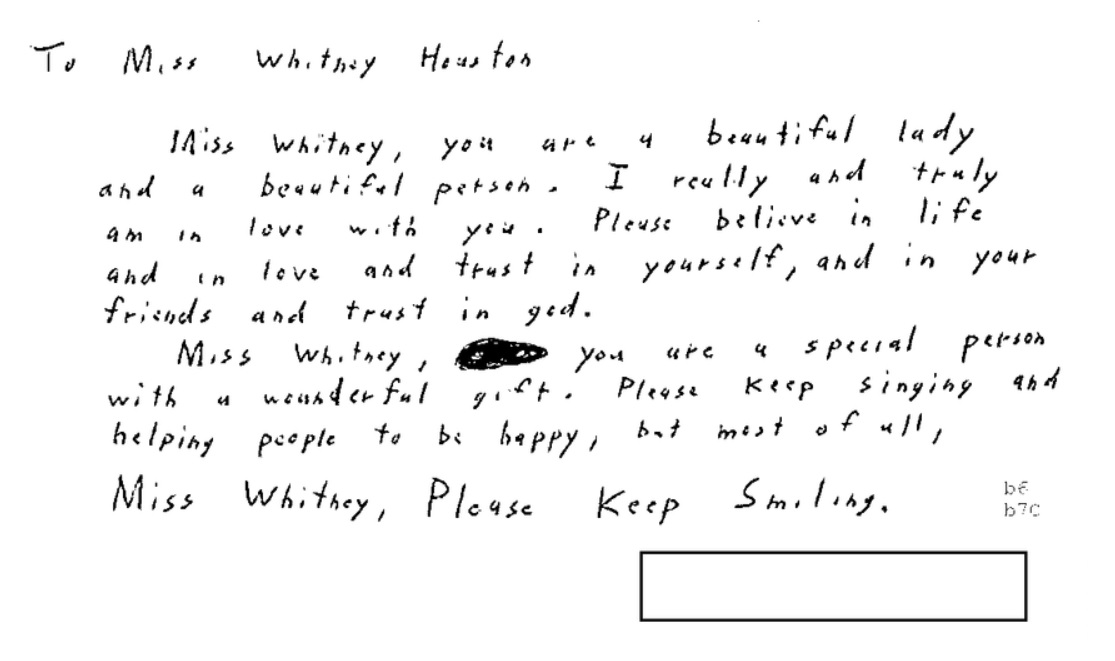 The writer, a self-described "28-year old former combat engineer sergeant turned political activist," decided the best way to get into Houston's good graces was to explain his progressive politics at length.

The FBI got involved after one letter to Houston's father, in which the fan confessed that he was scared he "might hurt someone with some crazy idea" out of desperation to get in contact with his idol.

The interviewing agent determined that the fan had not intended a physical threat, but had contemplated confessing his love publicly in national tabloids or on daytime talk shows.

In 1992, the FBI investigated allegations that Houston was being extorted for $250,000 by someone with private details of her romantic relationships.

Agents interviewed Whitney and her father regarding the allegations, the details of which are heavily redacted in the file.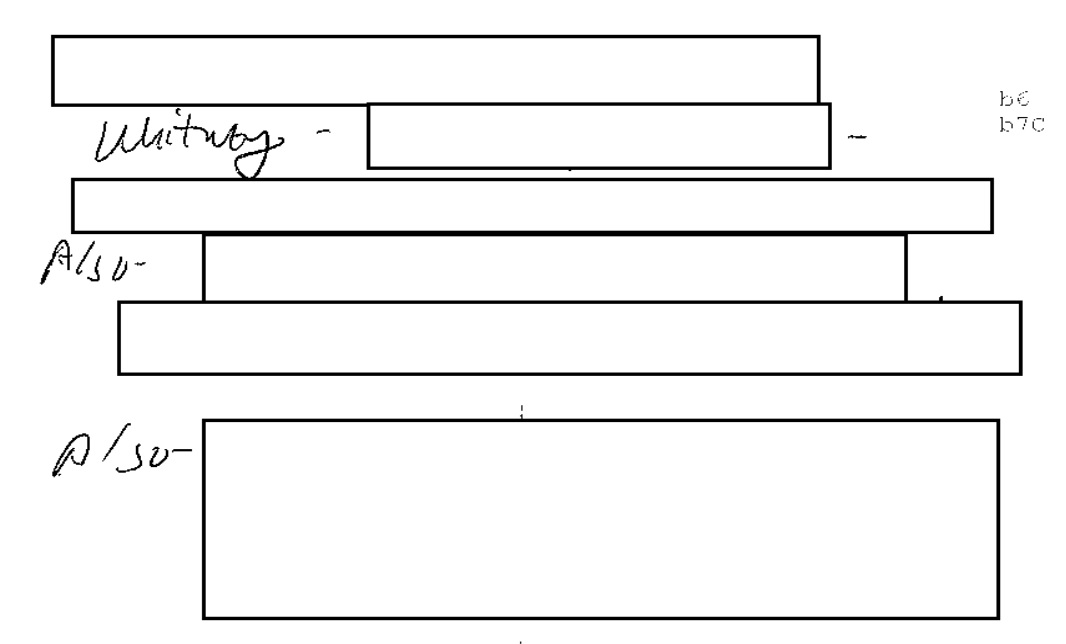 The Assistant U.S. Attorney overseeing the case determined that no federal crime had been committed, and the FBI took no further action.
The final set of documents in Houston's file concern a Dutch fan who sent potentially threatening cassette tapes and letters to the singer over a number of years.

Agents from the FBI's Brussels office interviewed the fan in 1999 ahead of Houston's European tour, which was to include a stop in the Netherlands.
Their interview notes indicate that the man admitted to sending recordings of self-composed songs, a number of which he claimed Houston eventually recorded and released.

The subject also reportedly claimed that he had recently "purchased Brazil for 66 billion dollars" and was responsible for the election of Nelson Mandela.

The fan promised not to contact Houston again, and the FBI forwarded his picture to her tour security.
Read the full file embedded below, or on the request page.
---
Image by Asterio Tecson via Wikimedia Commons and is licensed under CC BY-SA 2.0