Job Openings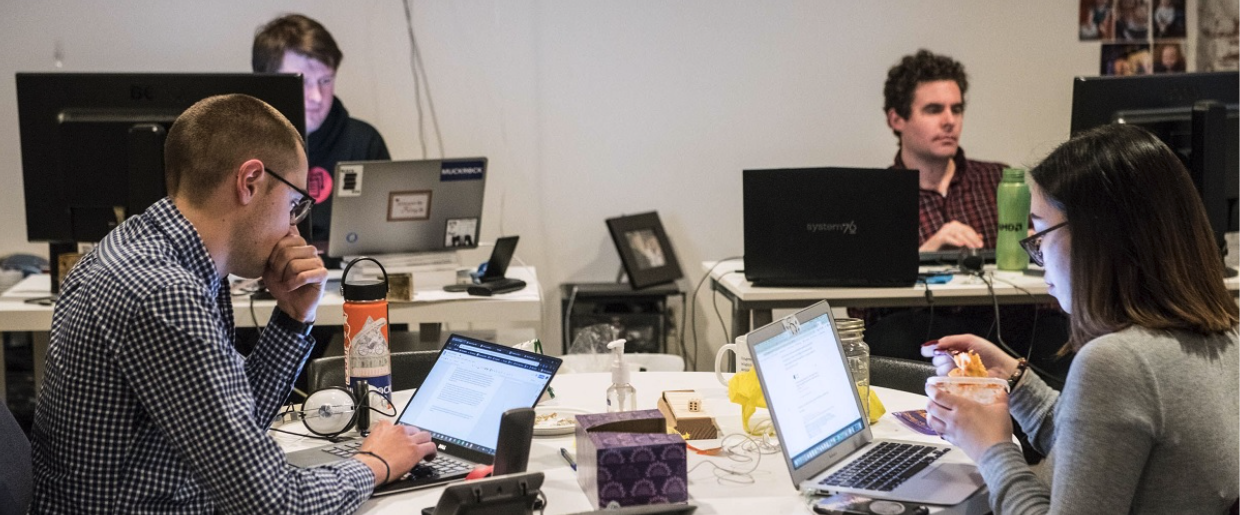 Current Openings at MuckRock
About MuckRock
Reaching between 40 and 80 million people each month, the MuckRock Foundation builds tools, hosts resources, and cultivates communities that help inform the world about the most urgent issues we face. We're a fully distributed team with staff in Alabama, Arkansas, Massachusetts, New York, and beyond that encourages cross-disciplinary work and close collaboration. We're equally interested in the potential and dangers of machine learning while also mastering and reinventing traditional disciplines like public records and reviewing government filings.
Our work has helped expose the COVID-19 death undercount, military gear flowing into police departments and schools, facial recognition software and drones secretly surveilling communities, and thousands of other stories in the public interest, while teaching millions about the power of public records and primary source materials.
Through our MuckRock request platform, we've helped file over a hundred thousand records requests all across the United States, while our DocumentCloud platform is used by leading newsrooms around to host, analyze, and share over 130 million pages of primary source materials. We also run FOIA Machine, oTranscribe, and are always looking for the next innovation, editorial partnership, and new insight that will help build a more informed public.
Across our platforms, we reach between 40 and 80 million people each month and are relied upon by over 60,000 users around the world, assisting in both multinational investigative reporting projects and town council beat reporting.