At least 45 members of the Atlanta Police Department have left or resigned from the force since the Memorial Day murder of George Floyd in Minneapolis and the beginning of protests against police brutality in cities nationwide, according to newly released data.
In the days after Floyd's death, then-Chief of Police Erika Shields became a visible law enforcement ally of protestors and their frustrations about racial inequality. The Atlanta police created its own reason for national outcry, though, when officer Devin Rolfe fatally shot Rayshard Brooks in a Wendy's parking lot on June 12. The next day, Shields resigned from the department.

Eight officers resigned from the force in the time between June 1 and June 15, according to a mid-June statement from the Atlanta Police Department following Shields's resignation.
However, information recently given to MuckRock in response to a Georgia Open Records Act request shows that dozens more officers have left the agency since the death of Brooks. The 45 officers that left between May 25, 2020 (Memorial Day and the day of Floyd's death) and July 25 represent an almost 30 percent increase over officer departures for the same period in 2019.
The Atlanta Police Department was not able to respond to questions by publication time. The Atlanta Police Foundation, which needed to issue a correction in June after estimating 19 officers resigned in addition to Chief Shields the weekend of Brooks's death, did not respond to calls requesting comment.
MuckRock has filed public records requests about officer employment numbers with the largest police departments in the United States. Other departments that have responded to have not seen similar increases in officer turnover.
In Miami, voluntary resignations have remained about the same…

…as they have in Omaha, Nebraska.

…and San Francisco.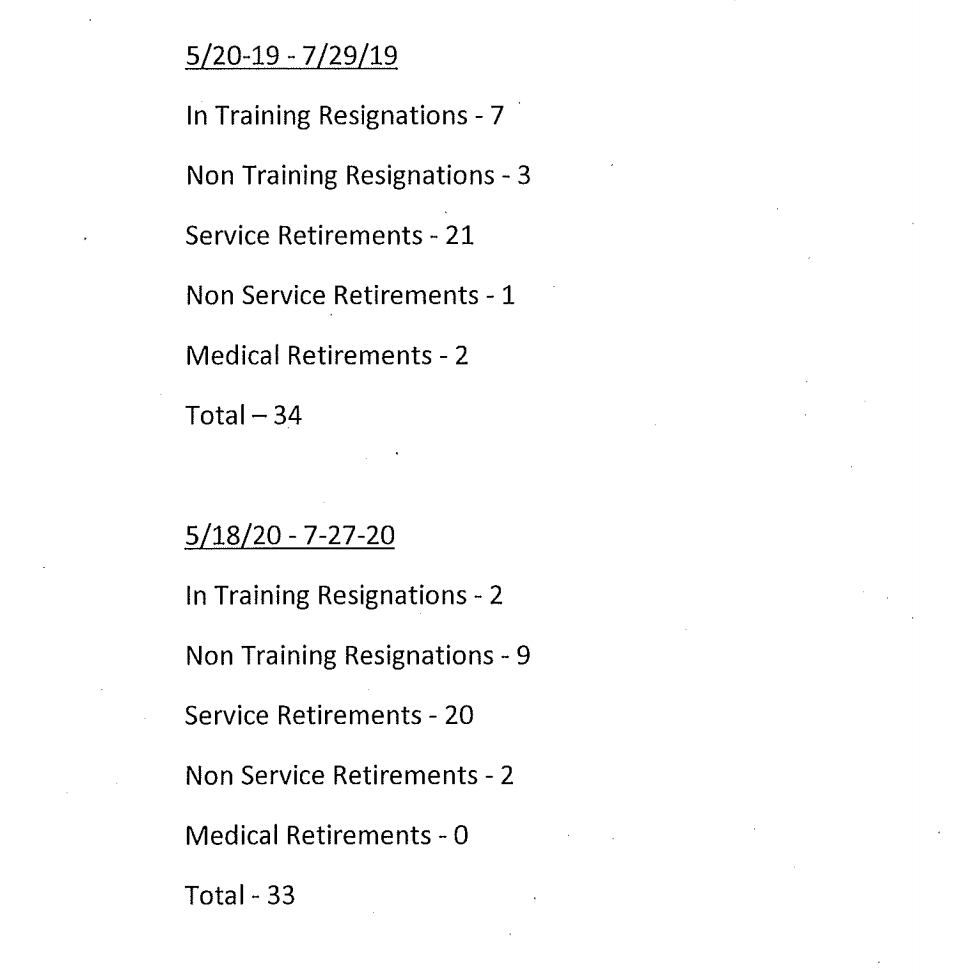 You can see all currently open requests for officer resignation and retirement numbers here. You can receive updates on request responses as they happen by signing up for a free MuckRock account and hitting "Follow" at the top of any request page.
---
Image via of Atlanta Police Department