Do you have a possible Chernobyl-type situation in your backyard? If you're a Virginian, the answer is yes.
A detailed web of PDFs released in response to a request for the Virginia Department of Emergency Management's nuclear disaster response plans contains hundreds of pages of information about how the Commonwealth will handle a nuclear emergency, ranging from meltdown to dirty bomb to accidental weapon explosion.
The plan begins by mapping nuclear power plants in North Anna, Surry and Calvert County, Maryland. The plan also addresses the nuclear-powered military weaponry, including the naval station and shipyards in Norfolk.
Here's a horrifying and almost illegible three circle Venn Diagram: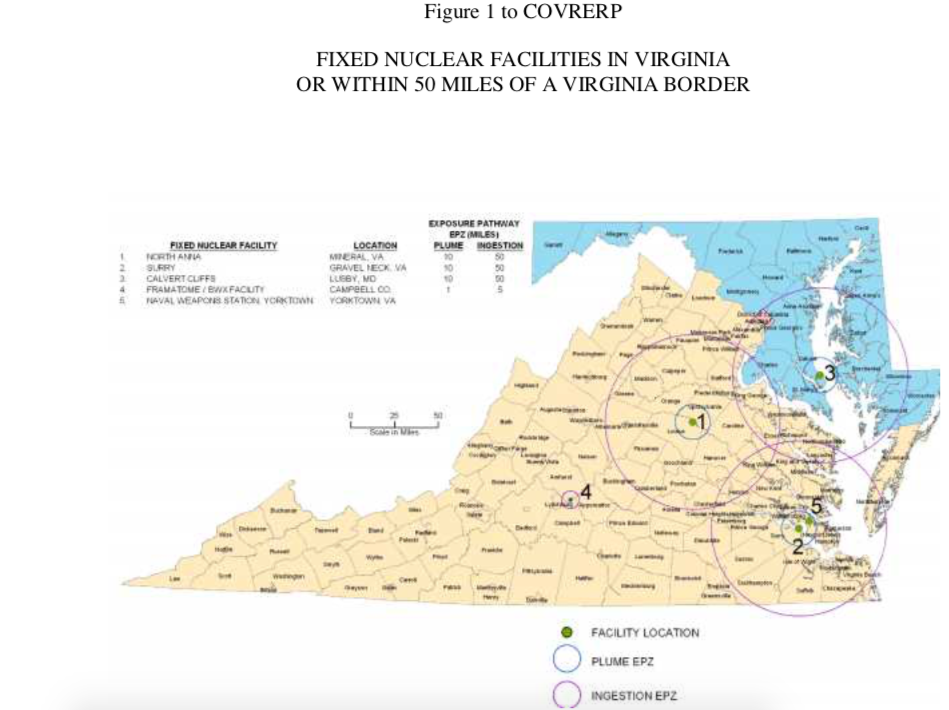 This map of travel routes for spent fuel includes… highways in Virginia. Again, this is a 2017-dated document.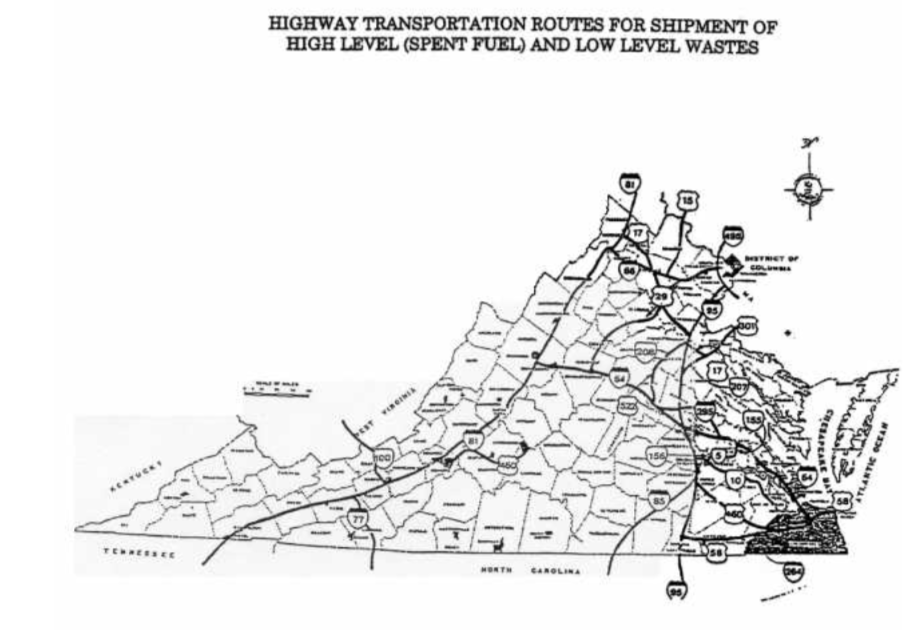 While the report is from 2017, there are giveaways throughout that this plan has been painted over several times. This illegible, possibly decades-old graphic tells us something about cows. References to checking milk supplies appear throughout these documents. The Yellow Pages also make an appearance.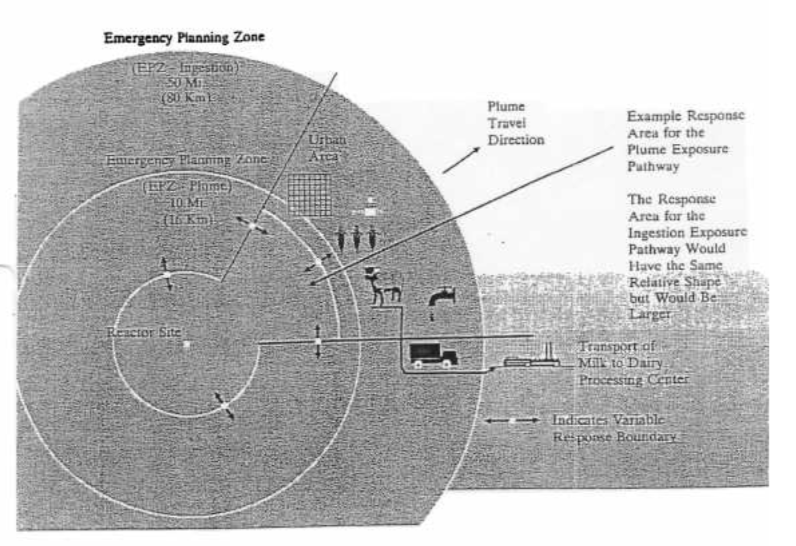 These plans are meant to help dozens of state agencies coordinate their response to some type of disaster. While the documents outline expected tasks such as shutting down roads and checking (milk!) supplies, there is surprisingly little about public communications. Here is one script for a drill: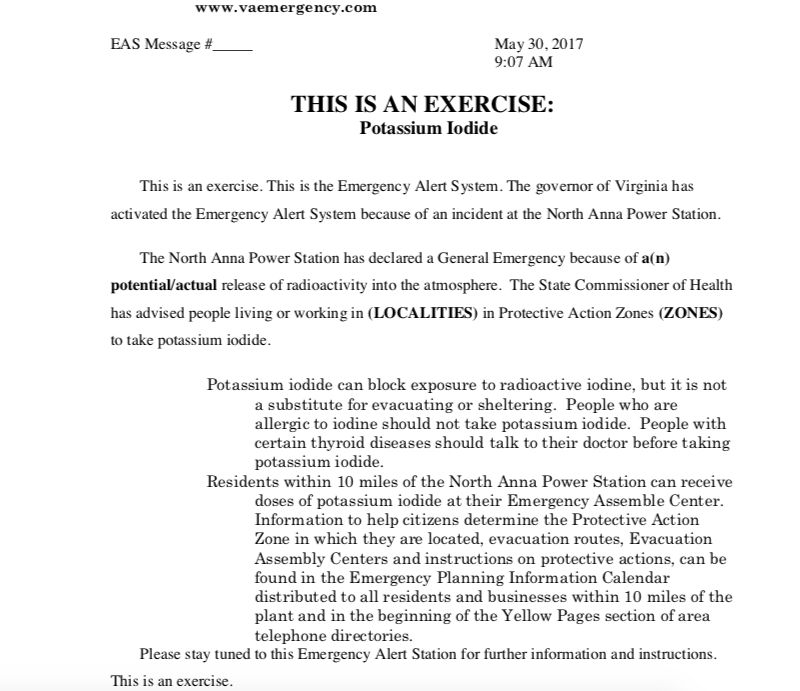 VDEM does provide links to the North Anna and Surry Power Station zones on their website on their Radiological + Nuclear page. They look like this:

In other words, good luck and godspeed finding your local iodine dispensary if you threw out your Yellow Pages. And it's probably time to switch to non-dairy alternatives to milk generally, but especially if you find highways closed because of a meltdown.
Want to know what your state has planned in the event of a nuclear apocalypse? File a clone of this request.
Header image via U.S. Army, taken by Sgt. Marcus Floyd, 13th Public Affairs Detachment. Licensed in the public domain.