Over the last nine years, MuckRock users have filed over 60,000 public records requests at the local, state, and federal levels, resulting in the release of four million pages of government records. Today, we're going to look at how you can use the Requests page to explore the archives, and even build off the great FOIA work of others.
First thing's first - hover over the "Requests" tab and click "All Requests."

That'll take you to our complete public archive of requests filed through the site.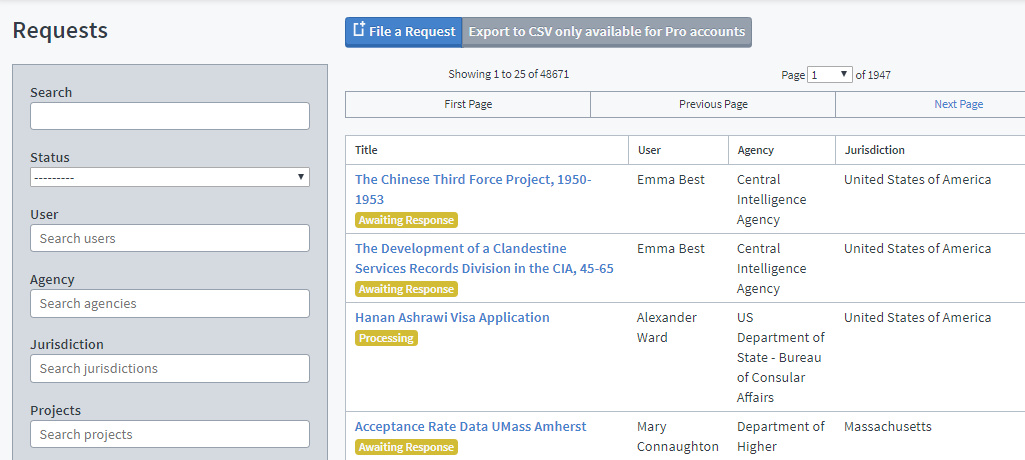 From here, you can use the filters on the left to narrow down the results, and potentially uncover some interesting finds. For example, using the the "Status" filter, you can pull up all "Completed" requests that resulted in records being released.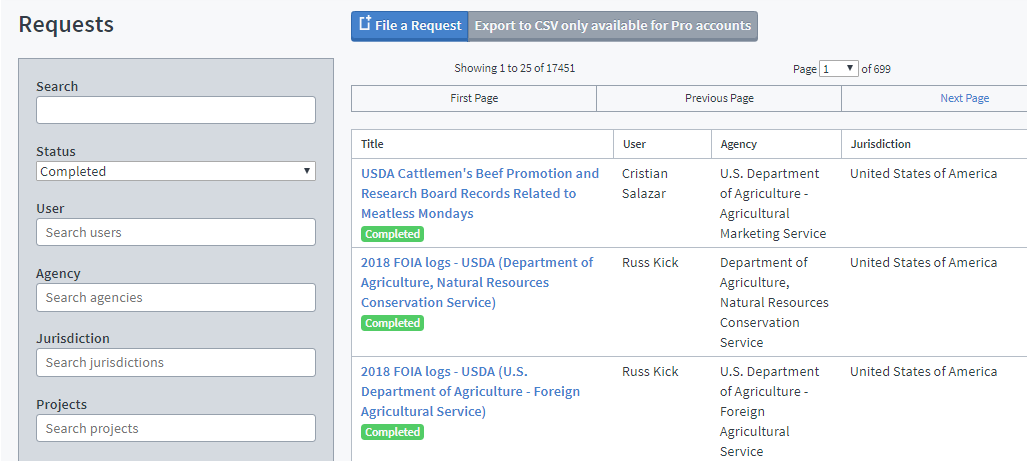 You can further narrow the results by limiting them to specific agencies, such as the Federal Bureau of Investigation …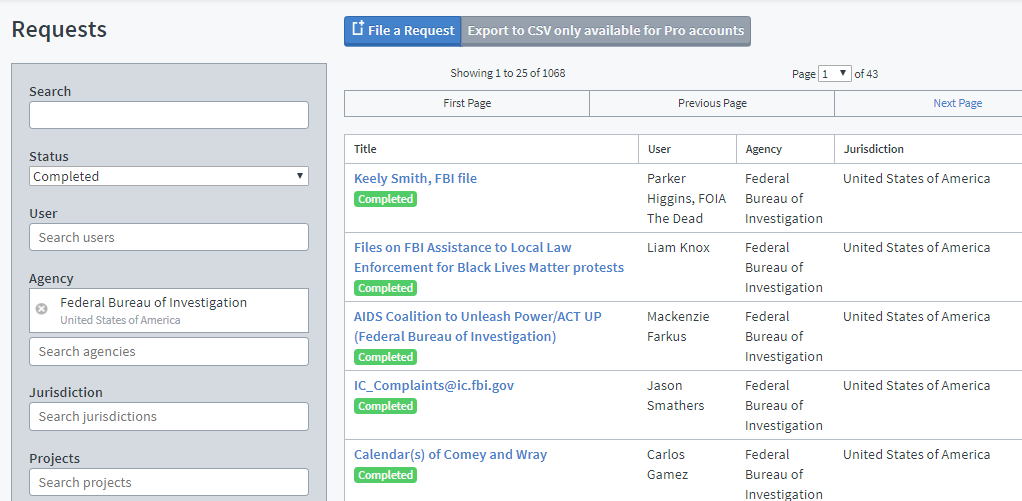 or a certain jurisdictions, such as Boston, Massachusetts.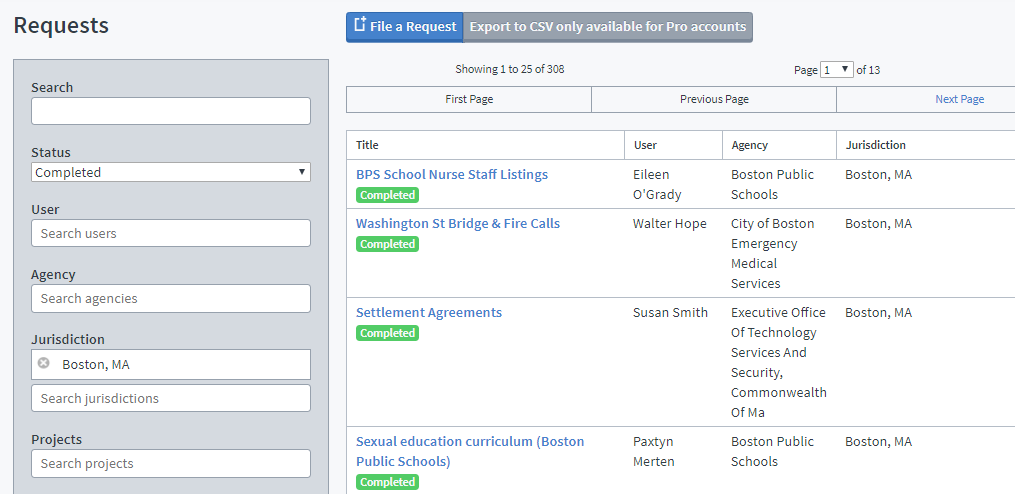 But don't stop there - you can even further narrow your results by including keywords, such as "protest."

Here's where things get exciting. So, let's say one of those requests catches your eye - Beryl Lipton's request with the Boston Police Department for protest footage, for example.

Click on through to the request page (noting that there was a pretty hefty pricetag associated with the request, so be ready for that), then hit the "Clone" button. That'll create an exact duplicate of that request.

From here, you can tweak the language to request BPD footage from a more recent protest, or even try to get protest footage from an entirely different agency/jurisdiction. And because you're cloning from a completed request, you start off the process knowing that the request has already been successful. By that same token, if there's a user who has been particularly adept at getting records out of agencies you're interested in - let's say Emma Best and the Central Intelligence Agency/National Security Agency - you can filter by their requests and start cloning.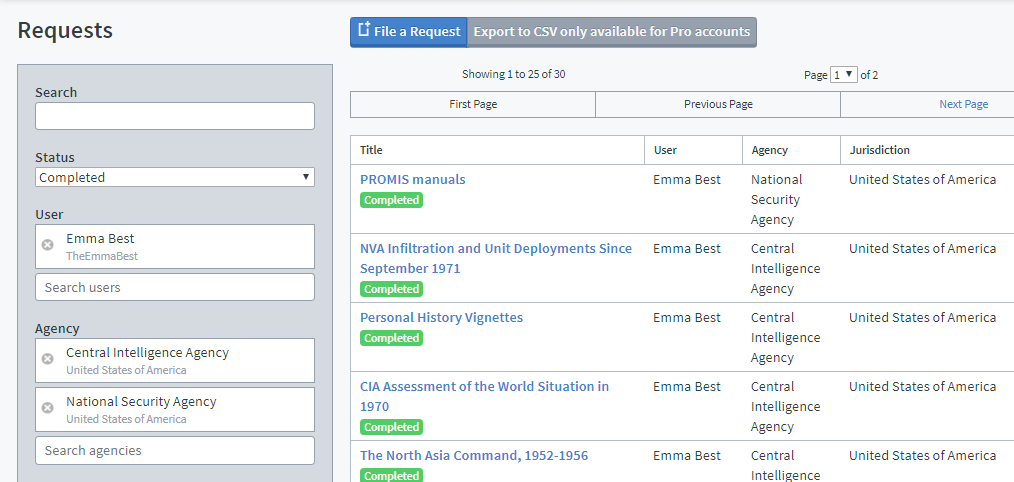 We're sure you're raring to get going, but one last little-known advanced feature before you get started - you can also filter requests by file type, such as all the requests that released .mov files.

Armed with those basics you should be ready to shed some serious sunlight, so follow the link below to get to the Requests page and start exploring!
Image via FBI.gov