The DocumentCloud and MuckRock crew will be out at NICAR starting this Wednesday through Sunday, and we'd love to say hello. We'll be part of an RSVP-only panel discussion Thursday and we'll have a user meetup Saturday at 1 pm on Saturday in the lobby.
Plus, if you come to the Saturday meetup or catch us around the conference, we'll give you a free DocumentCloud or MuckRock pin, hot off the presses.
The two events:
Thursday at noon will be Democracy's AI: How journalists, technologists and the public can use AI and machine learning to keep us informed. It's a panel discussion with MuckRock board president Cori Zarek, DocumentCloud founder and board member Aron Pilhofer, ICIJ deputy director Marina Walker Guevara, MuckRock founder and executive director Michael Morisy, and FOIA Machine founder Djordje Padejski, who will be moderating. The event is free and should be a great discussion about some of the key issues we're focusing on going forward, but RSVPs are recommended. The event includes a free lunch.
Saturday at 1 p.m., we'll have an informal user meetup in the lobby. We'll be demoing some of our new features and tools, and looking to get user feedback on what we should be working on next. Come say hi, chat FOIA, share your PDF horror stories, and get a free MuckRock or DocumentCloud pin.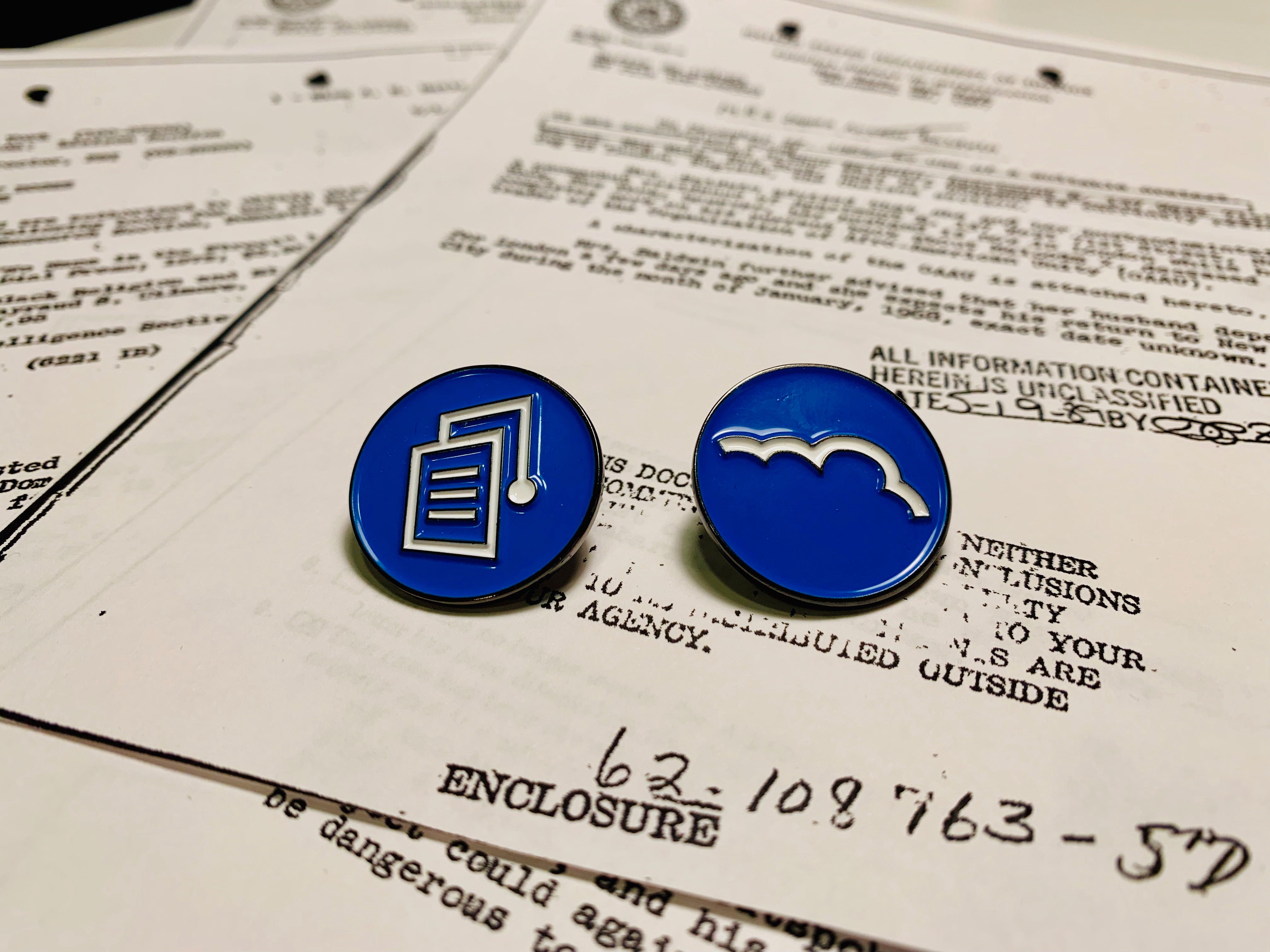 Feel free to reach out to Morisy if you'll be at NICAR and want to meet up. If you can't be at NICAR this year, we'll be posting updates on the above topics soon, and have pins in the MuckRock Swag Store in a week or two.
---
Image by Don Ramey Logan via Wikimedia Commons by CC BY-SA 4.0