Driving through Virginia, one might wonder if there was any Civil War trivia not deemed worthy of throwing on a plaque and setting up by a highway. Wonder no more.
After receiving rejected proposals for historic markers from the Virginia Department of Historic Resources from 2017 until now, we can see that the bottom of the barrel has been reached. In 2017, DHR's marker editorial committee rejected a thorough application on behalf of the home of Alexander Sarver in Giles County.
The pitch seems to be that while not a general or politician, he was at the scene of the "high point of the Confederacy." Congrats?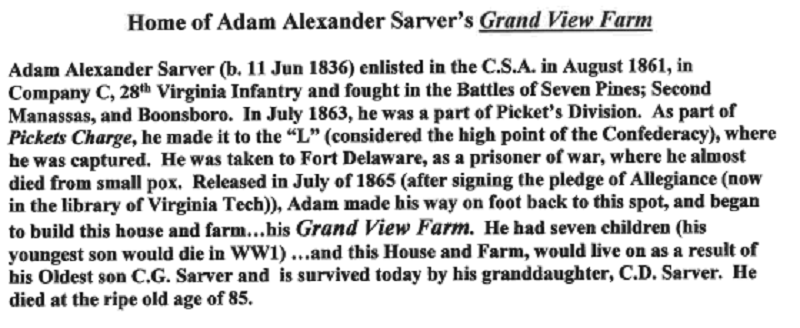 While the application came with documentation from ancestry.com, the Census, and official Confederate records, the star power just wasn't there. And the committee made sure to note that him fighting on the side of slavery was definitely not the problem: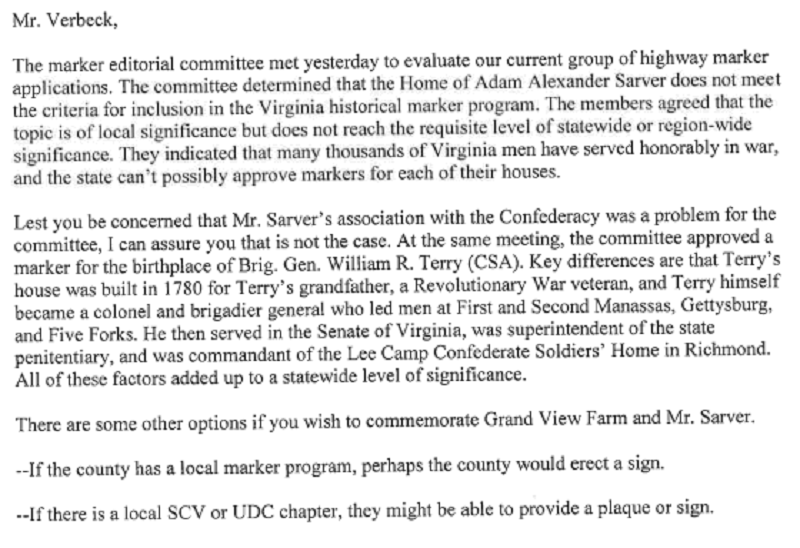 Fast forward from the Civil War to 2015, Wise County's Lonesome Pine Airport. Channeling the spirit of the Wright Brothers, Flirtey, Inc. made "the first Federal Aviation Administration-approved drone delivery in American history."
Did this really get submitted as a historic marker? Yes:

This proposal was categorically denied for being fewer than 50 years old. And the committee also seems to be waiting for a technology more terrifying than drones: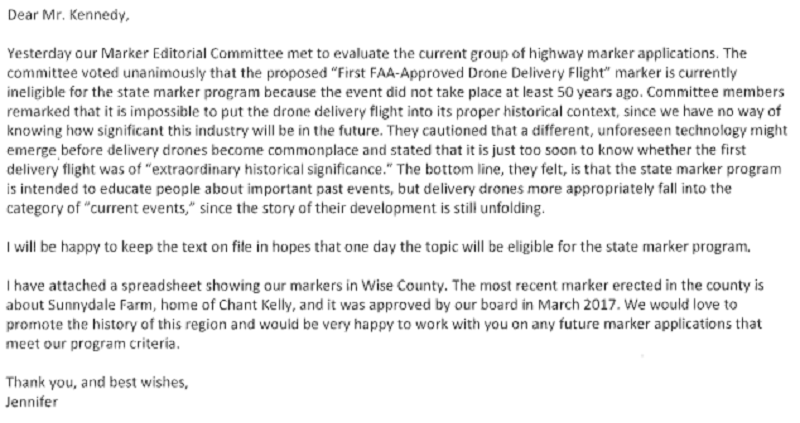 DHR helpfully has a full listing of all its markers here. Want to know if your state has a list of rejected historic markers? Submit your state via the form below.
Image via Famartin via Wikimedia Commons and is licensed under CC BY-SA 4.0