Last Friday, policy analyst Jesse Franzblau joined on MuckRock's Slack channel to talk about his work with Open the Government and his recently published guide to FOIA collaboration.
It Takes Two
Getting documents released sometimes requires a lot of people power, and the work that Franzblau is no exception. His organization, OTG, teamed up with the Project On Government Oversight and filed a request to get a report on the implementation of the travel ban from the Department of Homeland Security's Office of the General Inspector. After a denial letter based on exemption b(5), the organizations were moved to appeal the decision.
"DHS OIG's final response indicates that the entire report is being withheld as the records "pertain to a matter that is ongoing" and thus falls under the (b)(5) deliberative process privilege exemption … DHS OIG has asserted that they remain irrelevant "since this matter is still pending." However, the requested report was completed over three months ago. It is no longer a draft report or a pre-decisional document. As written by Inspector General John Roth in his November 20, 2017, letter to Senators Durbin, Duckworth, and McCaskill, the "final 87-page report" was delivered to DHS leadership on October 6, 2017.
The following day, the report was published on the agency's website.
"The report was redacted, and DHS did not label any of the redactions, in violation of the FOIA," Franzblau said.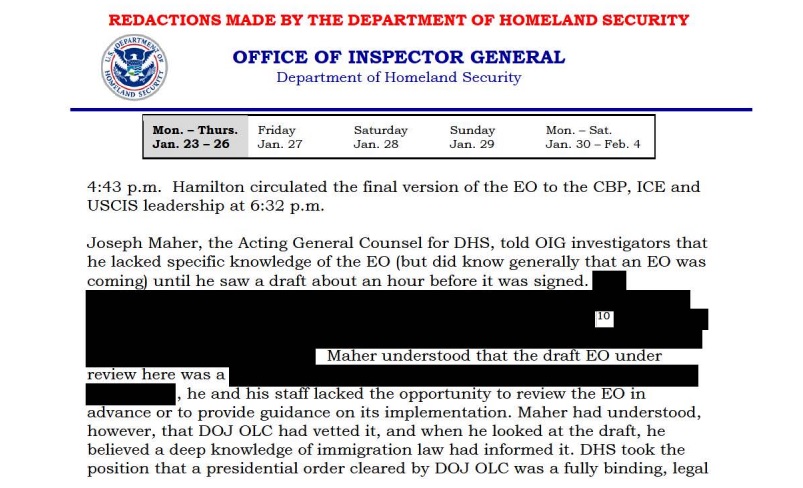 "I think reports like these are definitely redacted in response to attention … I think they chose what to redact a lot of times in order to withhold embarrassing information, especially with exemptions like Exemption 5, which is widespread and overused. But, the report came out, finally, which was important."
Bad Housekeeping
The document leaks that have captured the attention of millions could be a double-edged sword.
Franzblau said that since the Pentagon Papers and Chelsea Manning's leaked documents, government officials are more likely to avoid keeping records, use private email accounts, or use encrypted software that erases messages in order to avoid leaks.
"[It's a] huge concern, when we think about preservation of historical records and collective memory about government policy. But I do think FOIA and the awareness of whistleblowers is fundamentally important for government accountability," he said.
Keeping up With the Reformations
Since the 2016 FOIA reforms, there's a lot of changes happening that one might not be aware of - among the good news, there was a rise in not only the Glomar response, but also an increase in failure to respond, longer delays, and "outright refusal to disclose information that agencies used to as a matter of discretion," he said. You can read OTG's highlights of FOIA issues here.
Franzblau suggests following their work on social media and signing up to receive their newsletter for updates. He also recommends that like-minded organizations join OTG.
"OTG is a coalition of over 100 organizations, it's nonpartisan and inclusive, and brings groups together from across different sector areas to work together to empower the public with information and advance policies that enhance openness and accountability," he said.
They also work with organizations like MuckRock, the Reporters Committee for the Freedom of the Press, and many more.
Let's Work Together, Now Now People
Franzblau recommends journalists work together with people familiar with the law in order to get the most out of filer's request. His organization has been working on a project that does just that.
He said, "We surveyed our colleagues and partner orgs, and pulled together a few success stories to extract recommendations on how to shape FOIA strategies, and plan strategically," and that "I want to invite folks to take a look and, if you have them, share your FOIA success stories."
MuckRock and the Electronic Frontier Foundation has also spearheaded similar projects.
Join us this Friday
Remember to join us this Friday for an open-ended chat with MuckRock staff.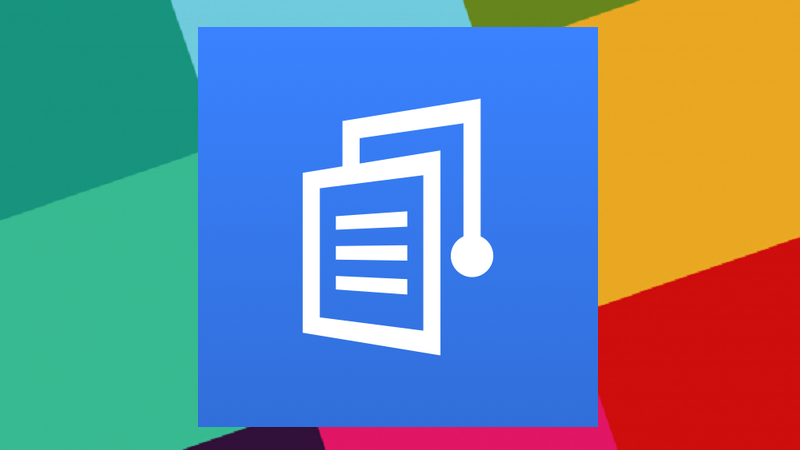 Our FOIA Slack Chats are a place where anyone can ask a FOIA question and anyone can answer, and sometimes we have experts with us who give great advice and often offer help after the chat to anyone with lingering questions.
---
Image via Wikimedia Commons