Last week, over 1,500 journalists convened in Phoenix for the 40th Investigative Reporters and Editors conference. And while leaks, scraping, and a number of other cutting-edge techniques were all on display, many attendees brought great FOIA and public records ideas with them. Here's some of the suggestions I picked up, including stories you can use for inspiration.
Not just for watchdogging, but for getting interesting data: monitor press releases for stats so you can target them for requests! #IRE17

— Melissa Lewis (@iff_or) June 25, 2017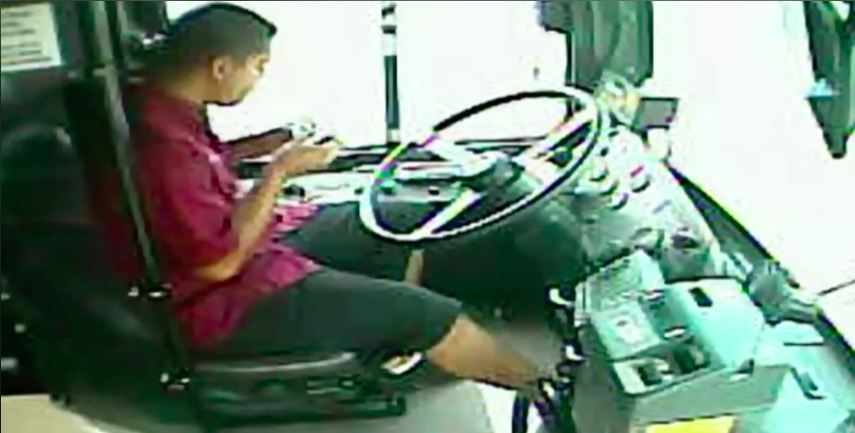 #ire17 @MrMikeVasquez found "gold mine" in FOIA'ing state AG files of fraud investigations at for-profit colleges. pic.twitter.com/eSdNwZDYfc

— Frank LoMonte (@FrankLoMonte) June 22, 2017
FOIA logs: Get ideas for your own future requests by seeing what others have asked for in the past.

Job creation agreements: When corporations get tax breaks to build new operations, they often promise the world — but do they meet those commitments? Ask for memorandums of understanding and other agreements.

Nursing home neglect data

Prison Population Reports or Prison Census Reports: Paige St. John used monthly prison population reports to quantify overcrowding in California prisons.

Public-private partnership agreements: If agencies are relying on private industry to take on some of their work, what protections are in place for the public? Is it really a good deal? Danielle Ivory suggests asking for the agreements — it's a major red flag if they don't exist.

Records Retention Schedules: A lot of these are already online, but they can be an invaluable resource in knowing what agencies are supposed to hang on to and for how long, as well as exactly how they refer to forms.

School evacuation plans: How prepared are our schools when disaster strikes? That's the question Madi Alexander asked after tornadoes hit Oklahoma in 2013, leaving students and teachers scrambling for safety. She supplemented interviews with public records requests for school emergency response plans and found that some schools planned on busing students to nearby schools or churches if things got bad. She ultimately found that 19 out of 33 schools had no shelter, and she supplemented local public records requests with a FOIA to FEMA to get grant proposals these schools had submitted for storm shelter funding. Read her presentation as well as one of her stories.

Spending on hotel rooms for the homeless: Chris Glorioso, Erica Jorgensen, and Evan Stulberger dug into why New York pays more for hotel rooms than the average tenant — even though the city is a massive customer.

State Cybersecurity Breaches

Traffic Stop Data: The Stanford Open Policing Project filed dozens of requests and got back information on millions of traffic stops from around the country, which they have cleaned up and standardized.

Inspections of everything from school cafeterias to bridges and dams

Water Loss Reports/Audits: Thanks to aging infrastructure, billions of gallons of water are lost a year. That not only results in waste but drives up costs for taxpayers — and sometimes results in overbilling.

What is killing homeless people: James Barragán shared a story he did for the American-Statesman and its Spanish-language weekly ¡Ahora Sí! that used data from a Texas public records request to show the top killers of the homeless in Central Texas: Homicides, suicides and accidents were disproportionate, with substance abuse the leading cause of death.
In other public records news, IRE kept up its annual tradition of awarding the Golden Padlock to agencies that creatively or aggressively obstructed the public's right to know. It was stiff competition this year, with Reclaim the Records tremendous battle with the Missouri Department of Health and Senior Services for population statistics earning an honorable mention (you can follow along with the fight here).
This year's winner just got a promotion: Scott Pruitt, formerly of the Oklahoma Attorney General's Office and now of the U.S. Environmental Protection Agency, won 'for its "abject failure" to abide by the Oklahoma Open Records Act,' failing to release emails that ultimately showed close ties with industry that pushed him to role back environmental regulation.
And now that IRE has wrapped up it's time to put all those ideas into practice. Catch some ideas or inspiration I missed? Let me know via email or on Twitter.
For other ideas from the conference, IRE members can check out the IRE website for tipsheets and presentations, and Melissa Lewis of the Oregonian took great notes.
---
Image via Alan Stark and licensed under Creative Commons.