Last week, Robert Bigelow, founder of Bigelow Aerospace, encouraged broader spending in orbit. He suggested doubling NASA's budget, which would bring the agency's cut to a full one percent of federal spending.
For sixteen years, Bigelow has been working on space station modules — the Bigelow Expandable Activity Module (BEAM) joined the International Space Station last spring — and hopes to transition to a commercially-lucrative habitable space module sector.
As Americans laugh or cry about their hopes to leave the country, it seems like an opportune time to look at a calming vacation on another planet.
Of course Bigelow Aerospace, much like SpaceX, has had its sights on putting men, women, and children in pods on the moon for a while now, and NASA is by far the only federal agency that would need to be on board.
As seen in materials provided by the Federal Aviation Administration to a FOIA request at the beginning of 2015, the FAA not only compiles each year the Commercial Space Transportation Compendium …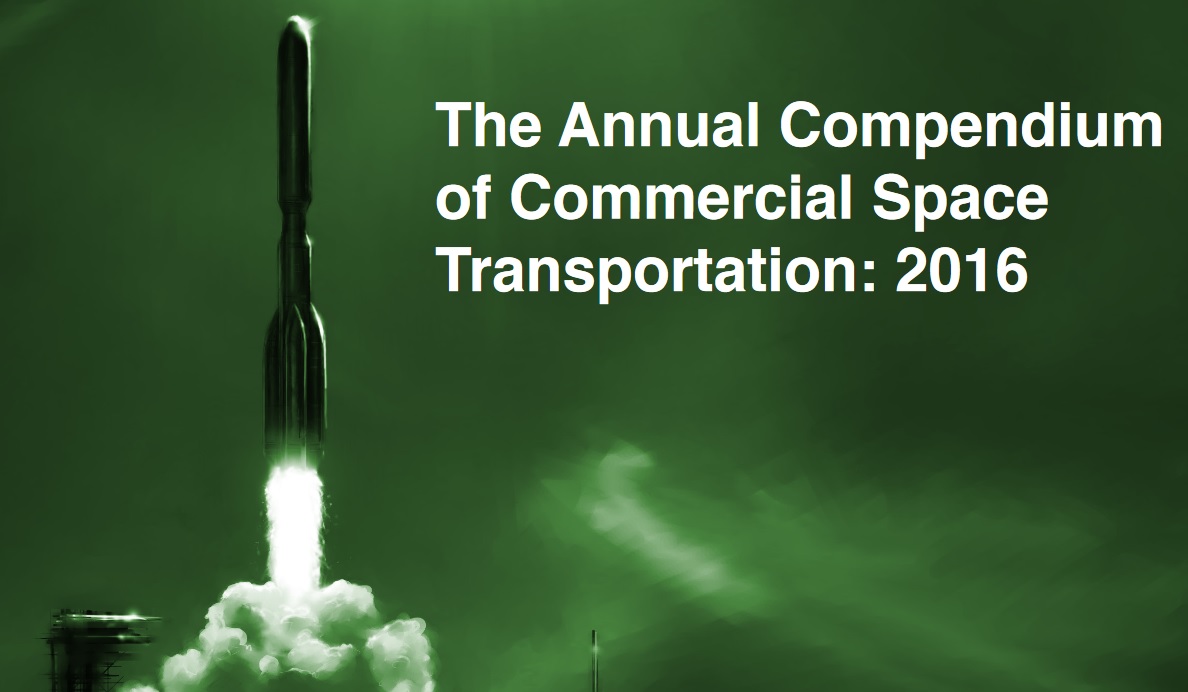 but serves a key place in the still-developing landscape of space law.
As part of a request by Bigelow in 2014 for a payload review …

the FAA consulted with the Department of Defense and the Department of State among others.
And though the Department of State expressed some reservations …

in the case of the BEAM, there wasn't enough of a threat to deny the request.

The approval process took about a year, though, and the regulatory hangups that impede current commercial attempts to bring tourism to space may be settled with some more money in the budget for personnel and lawyers. As we move toward the new year and a new presidency, for-profit enterprise may find "the sky's the limit" is a barrier ready to come down.
The 2013 compendium has been embedded below, and the rest can be read on the request page:
---
Image via Wikimedia Commons